Untamed Collection founder Makeba Lindsay. Photo courtesy of subject
Once upon a time, a black woman's only option for wigs were silky straight weaves that mimicked European hair. But as the booming natural hair movement sees more women trading in chemical relaxers in favor of their own hair texture, kinky and coily hair extensions have exploded onto the market. Celebrities have even jumped on the wave, and whilst natural hair icons like Solange and Erykah Badu are known for their fabulous faux 'fros, other stars like Zendaya and even Oprah have also experimented with their own looks.
Leading hair manufacturer Sensationnel has definitely noticed the shift in popularity, and credits the trend to the rise of the "naturalista"—another term for a woman with natural hair. "Absolutely, we've witnessed the impact of the natural hair movement on the wig and weave industry. But it goes without saying that the mentality of the naturalista has influenced more than just that. She's changed the face of Hollywood and the fashion industry as well," says Sensationnel social media coordinator Kandice Chavous. "In response to this, we've developed hair products that specifically target women with natural hair and have noticed that the ladies not only want hair that mimics their own kinky and coily textures but also styles that emulate other curl patterns. The products we develop help us connect to this community."
Sensationnel sold an estimated 18 to 20 million units of wigs, braiding items, and weaving hair last year, but black women are also eschewing bigger hair brands to set up successful independent businesses of their own. When Lana Boone first launched Kurly Klips in 2013, afro clip-in extensions were practically unheard of. It was only after a salon visit gone wrong that she discovered what was, at the time, a huge gap in the market.
---
Watch: British Comedy's Rising Star Michaela Coel on Swapping God for Dirty Jokes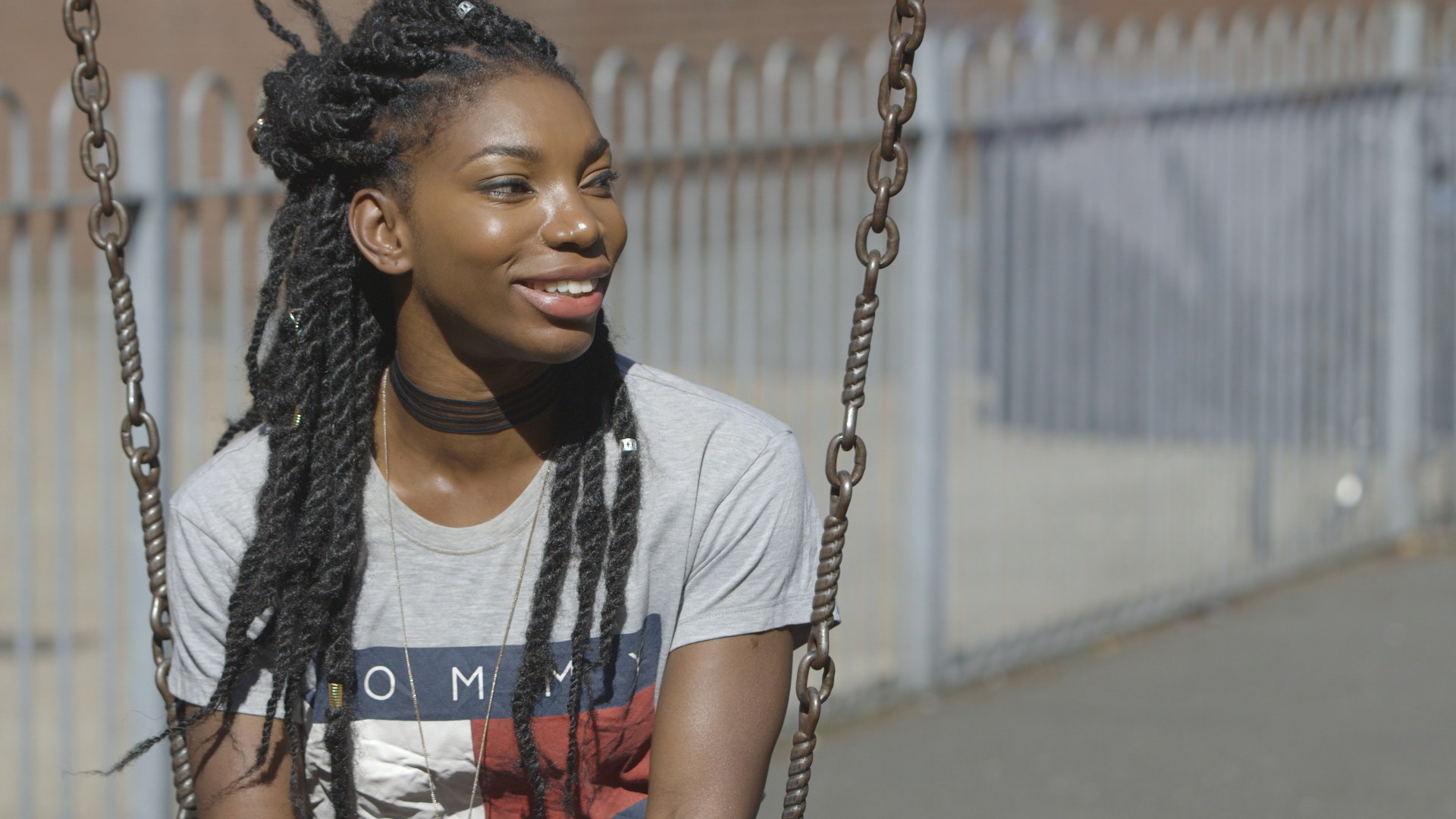 ---
Desperate to mask the damage caused by a heavy-handed hairdresser, she began searching for online options. "I googled clip-in extensions for natural hair and nothing showed up," Boone says. "Then I googled clip-in extensions for kinky hair, nothing came up. As I searched I was just like, 'Oh my God, how is it 2013 and no one has thought to put clip-ins on afro-textured hair?'"
It was this discovery that prompted Boone to find out how she could create her own line of extensions, knowing that the quality and accuracy of the hair's look and feel would be a crucial selling point. "I was looking for a product that would match my hair texture flawlessly, so when I was sourcing suppliers I didn't settle for anything less," she explains. "After going back and forth with one supplier in particular and making those tiny adjustments which would make the hair look that much more authentic, we settled on two textures and within three months we were selling online."
Read more: 'It's About Ownership': The Politics of Running a Black Hair Shop
After a modest start, Kurly Klips' popularity spiked thanks to social media shout-outs from then hair blogger, Gina Knight, formerly known as Natural Belle. A longtime favourite within the online natural hair community, she now makes and sells her own wigs under the alias The Wig Witch. Knight, a self-taught wig-maker, would blog about her DIY pieces with no intention of recreating her looks for paying customers. When the demand from her followers became too overwhelming to ignore, she eventually launched her award-winning business in 2015.
Like Boone, Knight spent time perfecting her product, which she admits can be tricky when trying to communicate her vision to people of other races in different countries from her home in England. "I work extremely closely with my supplier to get those textures right because they're Indian and Chinese people. They don't know what afro hair really looks like so they're brand new to these textures," she says.
And whilst she acknowledges that the UK consumer is still warming up to the idea of afro extensions (America has always been at the forefront of the advancement of black haircare),
she has noticed an increase in consumer interest from our side of the pond. "I don't think the [UK] market is necessarily as saturated as it is in the US at the moment, but I think people are getting more on board with being able to handle the textures and not being afraid to use them."
Makeba Lindsay, hairstylist and founder of the hair extension business Untamed Collection, agrees that feeling confident enough to wear big, bold hair takes a little time for some women. "I think a lot of people felt intimidated by the idea, even though curly hair has became a huge movement, because they were afraid of it becoming a hot mess and being super unmanageable instead of realising that it can actually be the opposite. It can be much easier because you can just throw it on. It's OK for it not to be perfectly tamed because it's about letting it be free."
As an extension of the natural hair community, the afro wig and extension business will keep growing for as long as it remains profitable. And though mass-produced items threaten to overshadow the market, the women running their own small businesses still hope to inspire and cultivate their own loyal client base.
"The ethos of the company is to help women and give them something they can be proud of that looks like it could have grown out of their scalp so that it's undetectable," says Knight of the Wig Witch. "At the end of the day, our hair is our hair and it's one of the most important things [about us]—it's the first thing people look at."