A suicide attack targeting a NATO convoy rocked Kabul, Afghanistan, on Wednesday, killing eight civilians and wounding 25 other people, including three U.S. service members, the Afghan Interior Ministry said.
Although it targeted armored NATO vehicles stationed not far from the U.S. embassy downtown, the blast, which was triggered by an IED, ripped through Afghan civilians who were commuting during morning rush hour in the capital city.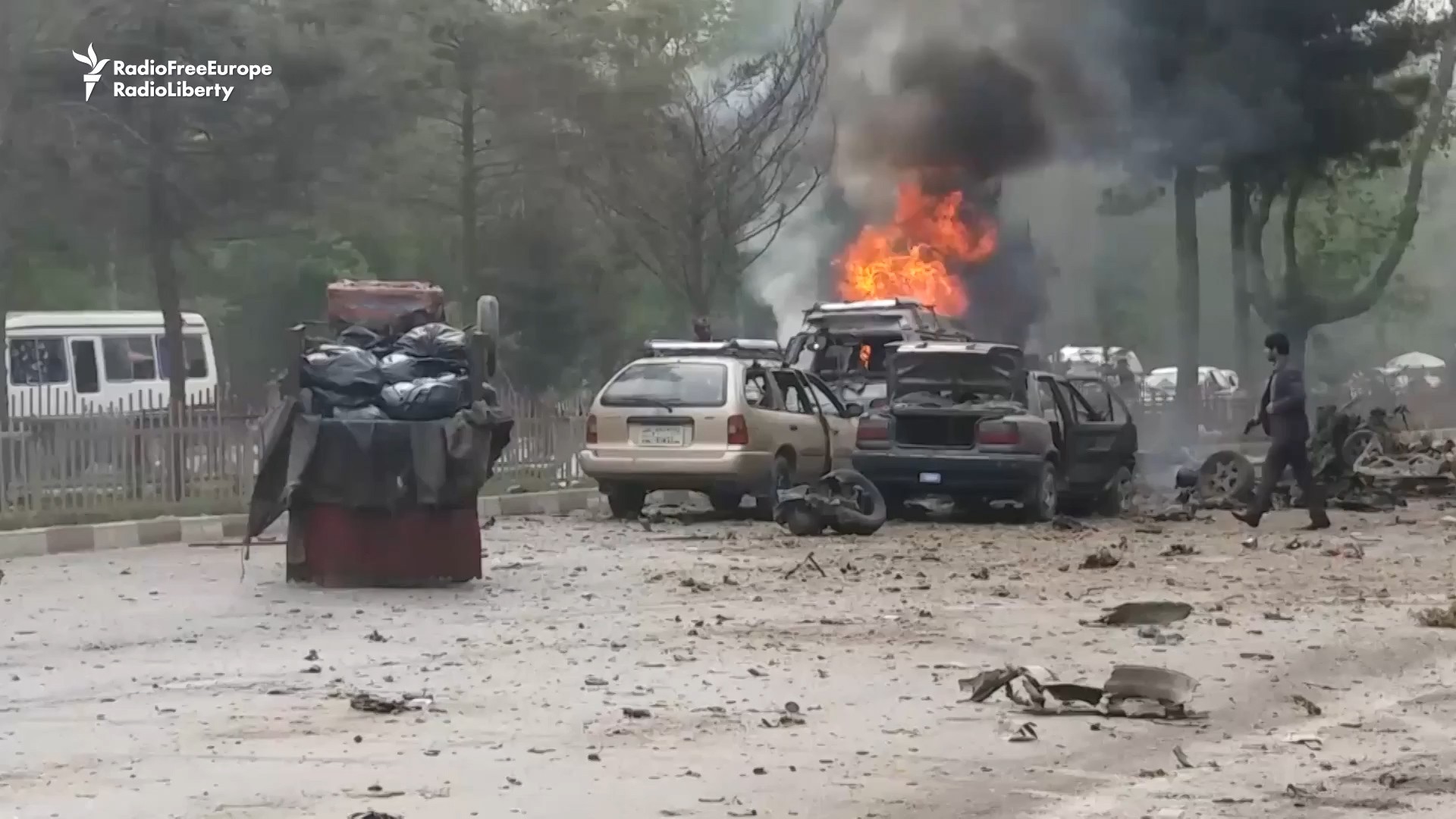 U.S. Navy Captain Bill Salvin, a spokesman for Operation Resolute Support, confirmed to VICE News that three U.S. service members were wounded in the attack but added that the targeted armored vehicles "were able to return to a coalition base under their own power."
ISIS claimed responsibility, issuing a statement through its official media arm, Amaq, along with a photo of the suicide attacker. The blast comes less than three weeks after the U.S. military dropped its largest non-nuclear bomb on an ISIS tunnel complex in eastern Afghanistan, killing at least 90 fighters, according to Afghan authorities.
ISIS established itself in Afghanistan in 2015, and though its presence is a growing concern, its fighting force is estimated at fewer than 1,000. The terror organization is dwarfed by the Taliban, the far more dominant militant group in Afghanistan, which according to the Special Inspector General for Afghanistan Reconstruction now controls or contests 40 percent of the country.
On April 28, the Taliban announced the start of its annual spring offensive, sayings its "main focus" would be targeting foreign forces through a mix of guerrilla warfare and suicide attacks.
The militant group's announcement came just a week after 10 Taliban members disguised as soldiers infiltrated Afghan army training grounds in Mazar-e Sharif, killing upwards of 140 soldiers, according to Afghan officials. It was one of the deadliest attacks on military grounds in recent memory.
The Pentagon is weighing a large troop deployment to the country, where it has been engaged in war for 16 years. Army Gen. John Nicholson, the top U.S. commander in Afghanistan, visited Congress in February, where he told the Senate Armed Services Committee he needed "a few thousand" more troops to break the "stalemate."
Abdul Aleem contributed reporting from Kabul.