The Republican health care bill remained in limbo Wednesday even as two mainstream Republican lawmakers announced they would support the legislation after meeting with President Donald Trump.
Reps. Billy Long and Fred Upton of Michigan said they would support the bill after Trump told them he'd accept their amendment to help cover individuals with preexisting conditions.
Upton said he was optimistic the bill would now pass the House — but emphasized that he's "not on the whip team" and couldn't say definitively whether Republicans had enough votes. That's about where the bill has been for the past week — even after the introduction of a new amendment allowing states to apply for waivers from certain Obamacare requirements got conservatives on-board.
That amendment, authored by New Jersey Rep. Tom MacArthur, gained votes from the far-right group of conservatives known as the House Freedom Caucus, whose opposition stalled the original GOP health care bill. But moderates remained wary because, they said, the bill didn't do enough to protect low-income individuals with pre-existing medical conditions. Long and Upton's fix would create a 5-year, $8 billion fund to help those individuals afford their premiums.
It's an incremental compromise — and it didn't win over everyone. Pennsylvania Rep. Charlie Dent, the chairman of the caucus of moderate lawmakers known as the Tuesday Group, still opposed the bill even with the changes, along with a handful of other moderates.
The fact that the bill is still alive, though, is a pretty remarkable thing for the GOP, because it doesn't deliver on their central campaign promise for more than half a decade of fully repealing Obamacare. But as one conservative congressman put it Tuesday, that promise was "in essence, a pipe dream" all along.
South Carolina Rep. Mark Sanford is a member of the Freedom Caucus, and came around to supporting the bill even while acknowledging it still left parts of Obamacare in place.
"When they talk about 'full repeal' — that doesn't fit with the nature of our political system, unless you were to get a bunch of Democrat votes on board, which wasn't going to happen. Full repeal was, in essence a pipe dream from the very start," he told VICE News in an interview.
The Freedom Caucus is known for standing on principle to oppose legislation, whatever the cost — to the point of causing a government shutdown by opposing funding over conservative priorities. They did it again in March when they opposed the GOP health care bill because, they said, it didn't fully repeal Obamacare and was done too quickly, without public hearings or enough deliberation.
Sanford said, though, the group had had a change of heart — and strategy, deciding to compromise because it was the best they could get on such a tight timeframe.
"The question is, to what degree could you counterbalance [Obamacare] and mitigate some of the parts that you didn't like within the bill?" Sanford asked.
"Within the time constraints that we had, it ultimately is my opinion that the most that you're going to get out of it, from a conservative viewpoint, is the MacArthur amendment. And I'm willing to make my peace with that."
Congress has a lot of other things on its plate, he noted, including big items like tax reform and smaller but equally important legislation like reauthorizing flood insurance and FAA funds.
And there's "a limited bandwith to dealing with any one issue in the United States Congress."
But even as Sanford seemed resigned to parts of Obamacare remaining the law of the land, another prominent conservative lawmaker, Rep. Jim Jordan of Ohio, said they'll keep pushing for full repeal, even as they support the current bill.
"I'm willing to stand up and fight for exactly what I told you I was going to fight for you because I think it's the right thing to do," he said.
"But when we get the best deal I think we can get, and it's moving the ball down the field in a constructive way we're willing to support that with the idea that we have more work to do."
Watch the VICE News Tonight segment featuring Congressman Jim Jordan and Mark Sanford: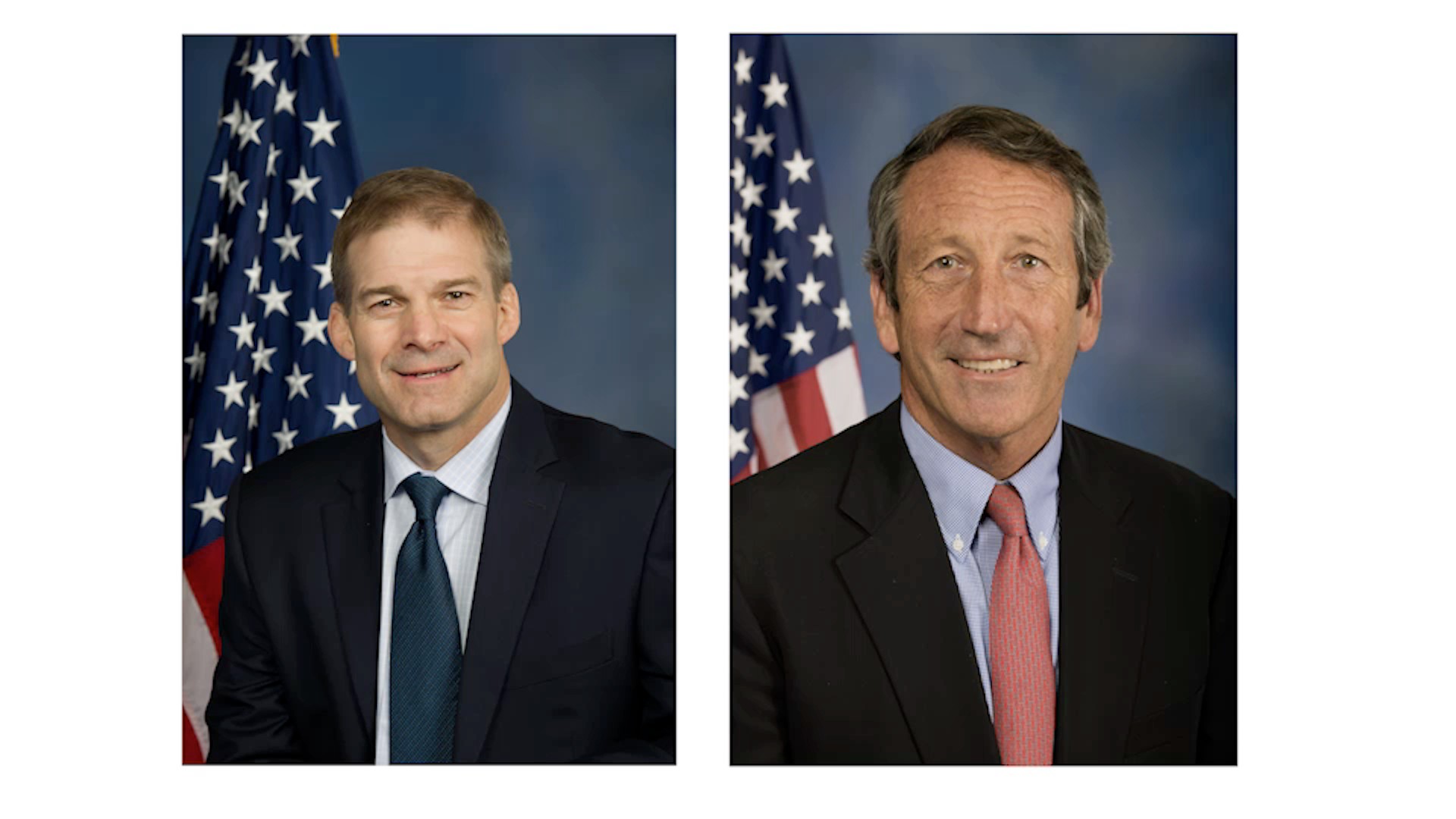 This segment originally aired May 3, 2017, on VICE News Tonight on HBO.