ISIS has claimed that the New York terror suspect is a "soldier of the Caliphate" even though investigators have so far found no evidence of a direct link to the terror group.
The terror group issued its first official statement since the attack in its weekly al-Naba magazine, released early Friday. The message claims responsibility for the suspect in custody, Sayfullo Saipov, "attack[ing] a number of crusaders on a street in New York City" on Oct. 30. Saipov drove a rented Home Depot van down a bike path in Lower Manhattan and mowed down cyclists and pedestrians, leaving eight dead and 11 injured.
The delay in claiming responsibility for the attack suggests ISIS was not aware of Saipov's plans ahead of time, and the group offered no evidence of prior links to him. ISIS is known to claim credit for attacks it didn't know about ahead of time, including Las Vegas shooting last month, where Stephen Paddock shot and killed 58 people from his hotel room.
Saipov, however, left a note at the scene, which declared that he had carried out the attack in the name of ISIS. The 29-year-old Uzbek native told investigators he had been planning the attack for a year after becoming inspired by ISIS videos on his phone.
On Friday morning, U.S. President Donald Trump appeared to suggest he knew ISIS was behind the attack long before the terror group claimed credit. Just hours after the group issued its statement, Trump called Saipov a "degenerate animal" and said the U.S. military "hit ISIS 'much harder' over the last two days."
READ: Trump's response to the NYC terror attack is everything ISIS wants
The statement in al-Naba also linked the New York attack to the mass shooting in Las Vegas. ISIS said Saipov's attack was yet another prominent one in the U.S. after the Vegas attack was "carried out by mujahid AbdulBarr Amriki," according to Rita Katz, director of Site Intelligence Group.
While ISIS was quick to claim credit for the Vegas attack, U.S. law enforcement officials have yet to find any link between Paddock and the terrorist group.
Saipov's methodology closely follows suggestions made in recent months in the al-Naba biographies of high-profile members and guides on how to carry out attacks and use online messaging tools to avoid law enforcement.
In recent issues, ISIS has heavily promoted the use of rented vehicles to mow pedestrians down, leaving propaganda behind at the scene, and using secondary weapons to continue the attack — all of which investigators believe Saipov did.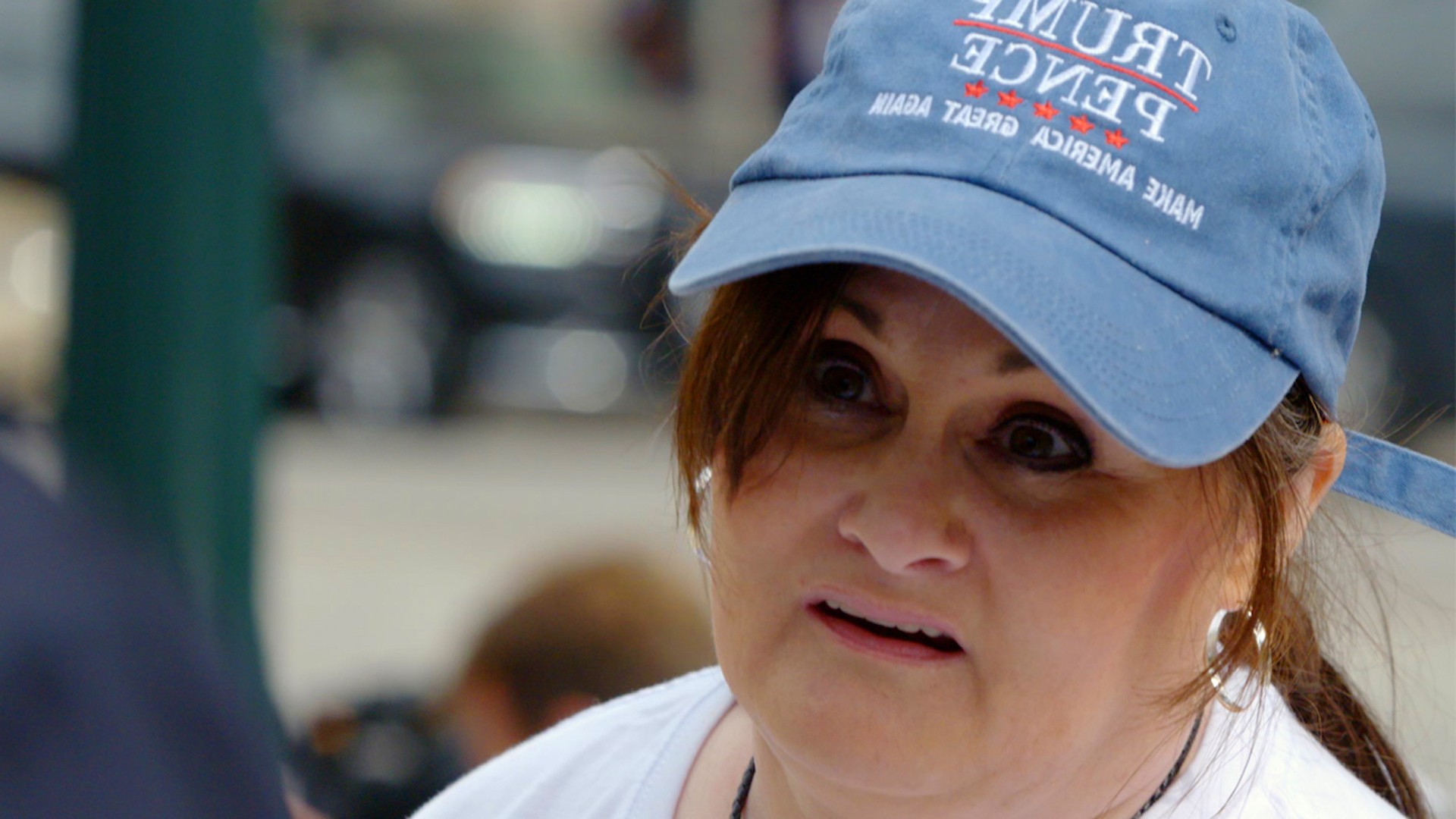 Cover image: Eric Fleming, 41, stops by to express his condolences in front of a bike memorial where people leave flowers to remember the victims of the attack on Thursday, Nov. 2, 2017, in New York. (AP Photo/Andres Kudacki)