Donald Trump may be a world of chaos all by himself, but the world beyond Trump is changing in dramatic ways, often with little notice. We'd like to tell you about it and we're keeping track of these global changes, from the incremental to the monumental, so that you don't have to.
Sign up for our weekly newsletter of the biggest news in the world delivered to your inbox every Sunday.
Somalia — November 03, 2017
The U.S. just started bombing ISIS in Somalia
The U.S. military conducted its first-ever airstrikes against the Islamic State group in Somalia Friday, the Pentagon confirmed. The airstrikes mark the expansion of an existing U.S. air campaign that has previously focused exclusively on Al-Qaeda affiliate al Shabaab.
The U.S. Africa Command (AFRICOM) said in a statement that U.S. forces launched two separate strikes in northeastern Somalia, killing "several terrorists." AFRICOM added they were still "assessing" the results.
ISIS is a relatively new phenomenon in Somalia, with just a few hundred soldiers. The group has grown in the semi-autonomous Puntland state, where it claimed a deadly suicide bombing in May.
The number of U.S. strikes on Somalia this year is already matching last year's total, and by some estimates may have already surpassed it. The Bureau of Investigative Journalism, which tracks American drone warfare, counted 17 U.S. air strikes on Somalia so far in 2017, outpacing 2016's total of 14.
The Trump administration loosened the rules of engagement for Somalia in March, handing more authority to ground commanders to carry out airstrikes. At the time, the Department of Defense hailed the decision as an opportunity to be more agile in the war on terror. Human rights activists criticized Trump's decision as continued U.S. military overreach, and warned civilian casualties would likely rise as a consequence.
— Alexa Liautaud
United Kingdom — November 02, 2017
British defense sec. quits over "unwelcome" knee touch in 2002
Britain's defense secretary resigned Wednesday amid a growing sexual harassment scandal that threatens to derail Theresa May's minority government.
Michael Fallon is the first British politician to stand down as a result of claims of sexual harassment in the wake of the Harvey Weinstein scandal.
Fallon apologized earlier this week for having repeatedly placed his hand on the knee of journalist Julia Hartley-Brewer during a 2002 dinner.
Fallon said his behavior had "fallen below high standards we require of the armed forces." He later told the BBC what had been "acceptable 15, 10 years ago is clearly not acceptable now."
While Hartley-Brewer said she had not been "remotely upset or distressed" by Fallon's behavior, she told ITV Wednesday "there was never a time when it was OK to go around putting your hand on someone's knee without their permission under a table."
The fallout from the Weinstein case has implicated figures from across the two main parties, and more scalps are likely with parliamentary aides and researchers reportedly collating a list of Westminster sex pests.
"The dam has broken and these male-dominated professions, where the boy's own locker room culture has prevailed and it's all been a bit of a laugh, has got to stop," Scottish Conservatives Leader Ruth Davidson said Thursday.
Gavin Williamson was announced as Fallon's replacement the same day.
— Tim Hume
Russia — November 01, 2017
Putin just dealt another blow to internet freedom
The Kremlin took a big step towards shutting down free access to the internet on Wednesday by prohibiting technology that allows Russians to visit websites banned by the government.
President Vladimir Putin, who once called the internet a "CIA project," has overseen a series of steps that critics allege are aimed at curtailing freedom of speech online, including handing out jail sentences for social media activity that human rights groups call unjustified.
The rules that entered into effect Wednesday prohibit virtual private network (VPN) services and programs known as internet anonymizers from providing access to forbidden sites. The law also requires VPN providers to cooperate closely with the authorities.
Read more:
Russia is going all in on bitcoin — and everyone's got a theory
VPNs, which can allow users to appear to be accessing the internet from another location, are widely popular in Russia.
"VPNs are often used by journalists, human rights activists, students, and others to protect the privacy and security of their online activity, as well as to circumvent internet censorship," Human Rights Watch said as the new rules were being finalized earlier this year. "State intrusion in media affairs has reached a level not seen in Russia since the fall of the Soviet Union."
— Greg Walters
Afghanistan — October 31, 2017
Afghanistan keeps losing territory to the Taliban
The Afghan government lost significant ground to the Taliban in the last six months, signaling Kabul's "deteriorating" capacity to fight back against a dominant Taliban.
That's one of many glaring takeaways from the Special Inspector General for Afghanistan Reconstruction's quarterly report published Tuesday. (SIGAR, a U.S. government watchdog agency, has been tracking Afghanistan reconstruction efforts since 2008.)
By nearly every metric, namely — attacks, casualties, and territory — SIGAR's latest report paints a dire picture.
The Afghan government controls the fewest number of districts since SIGAR first began recording district-level data in Dec. 2015. Kabul lost nine districts to insurgents over the last six months ending in August 2017. The losses means some 700,000 Afghans are now living under insurgent control or influence, according to U.S. Central Command's U.S. Forces Afghanistan (USFOR-A).
FDD's Long War Journal estimated in September that the Taliban controlled or contested 45 percent of the country.
Read more
:
U.S. troops will face the deadliest Taliban yet
Attacks by the Taliban and the Islamic State are also deadlier than ever, increasing in frequency and scope. In April, the Taliban carried out its deadliest attack since 2001 on the largest military base in northern Afghanistan, killing at least 140 people. The number of U.S. military personnel killed in action between January and August 2017 also doubled compared to the same periods in 2015 and 2016, according to the SIGAR report.
Just Tuesday a suicide bombing in Kabul killed at least four in the capital's diplomatic zone, while two days earlier, the Taliban claimed an attack in Kunduz province that killed at least 22, according to AFP.
The U.S. has sharply ramped up airstrikes on the Islamic State and the Taliban. As a result, civilian casualties by coalition and Afghan security forces have soared by 52 percent in the first nine months of 2017 compared to the same period in 2016. Women and children reportedly accounted for over two-thirds of these casualties, the report noted.
Read more: Afghanistan has collapsed into chaos
SIGAR's special inspector general John Sopko condemned USFOR-A in the report's introduction for "classifying or otherwise restricting information SIGAR has until now publicly reported."
"[T]he continuing lack of a fully effective ANDSF undermines the viability of the Kabul government and impedes U.S. efforts to disengage from combat operations in Afghanistan,"the report stated. "Clearly, the time is ripe to ask why an undertaking begun in 2002 and costing $70 billion has — so far— not yielded bigger dividends."
This summer, President Trump announced he was sending 4,000 more troops to Afghanistan, in hopes of tipping the balance back in Kabul's favor.
— Alexa Liautaud
South Korea — October 31, 2017
China and South Korea kiss and make up just before Trump arrives
China and South Korea agreed Tuesday to end their year-long feud over the deployment of a U.S. missile defense system, days before Donald Trump lands in the the region.
Relations have been strained since Seoul announced in July 2016 it was deploying the American THAAD anti-missile system on its territory.
South Korea insisted the move was to counter the threat from North Korea, however Beijing said the system's radar could penetrate Chinese territory.
Chinese consumers boycotted South Korean firms in response, shaving 0.4 percentage points off the country's projected economic growth this year, according to the Bank of Korea.
Both sides issued statements Tuesday saying that while differences exist over THAAD, they were looking to mend the relationship.
"Both sides shared the view that the strengthening of exchange and cooperation between Korea and China serves their common interests," South Korea's Foreign Ministry said in a statement.
An official for South Korean President Moon Jae-in told Reuters the recent strain between Beijing and Pyongyang over the latter's nuclear and missiles programs may have encouraged the détente between China and South Korea.
North Korea's nuclear ambitions will be at the top of the agenda as Trump begins
— Tim Hume
North Korea — October 30, 2017
South Korea is worried about radiation leaks from North Korea's nuke tests
North Korea risks collapsing its underground nuclear testing site, potentially unleashing a leak of radioactive fallout, if it conducts another test, South Korea's chief meteorologist said Monday.
Nam Jae-Cheol, head of the Korea Meteorological Administration, told a parliamentary committee that six nuclear tests at Punggye-ri, deep beneath Mount Mantap, had left the site hazardously unstable.
"There is a hollow space, which measures about 60 to 100 meters in length, at the bottom of Mount Mantap in the Punggye-ri site," Nam said, according to South Korean news agency Yonhap.
"Should another nuke test occur, there is the possibility of a collapse."
Yet some experts aren't convinced that a collapse is in the cards. Following Pyongyang's latest – and largest – test, carried out on Sept. 3, Jeffrey Lewis, director of the Middlebury Center's East Asia Nonproliferation Program told the Los Angeles Times, that there had been no significant radiation leaks from the site to date, and displayed less visible damage than similar tests in Pakistan.
"The North Koreans seem to be pretty good at this. They've buried their test site well," he told the newspaper.
All of North Korea's six nuclear tests have been carried out at Punggye-ri, more than 3,000 feet beneath mountainous terrain in the remote northeast of the country.
Pyongyang's most recent test caused earthquakes that were felt across the border in China, and triggered landslides across the mountain range.
Read more:
Kim Jong Un is going seriously capitalist
It's not just Pyongyang's enemies who are concerned. In September, Chinese geologists warned their North Korean counterparts that another test risked collapsing the site and triggering a radioactive leak that could spread across the border, the South China Morning Post reported Friday.
More nuclear tests are expected as Pyongyang attempts to develop a nuclear-tipped intercontinental ballistic missile capable of striking the mainland United States. North Korea's Foreign Minister Ri Yong Ho said last month that Pyongyang was considering conducting a hydrogen bomb test over the Pacific Ocean. Carrying out such a test — the first atmospheric nuclear test anywhere in the world since 1980 — would be a huge provocation to the U.S., and its allies, potentially bringing the countries to the brink of war and unleashing devastating impacts on the environment.
— Tim Hume
Kurdistan's President resigns as historic independence vote backfires
ERBIL, Iraq — One month ago many Iraqi Kurds thought — for the first time in their history — that they were on the cusp of forming a new nation state.
Today, that dream has faded.
On Sunday evening, Kurdish president Massoud Barzani announced he's stepping down November 1. After his speech, hundreds of demonstrators gathered outside of parliament to support their leader who just weeks earlier had defied the international community, including Bagdad and the United States, in his pursuit of an independent Kurdish state.
"I am the same Masoud Barzani," Barzani said, announcing his resignation. "I am a Peshmerga (Kurdish fighter) and will continue to help my people in their struggle for independence."
Read more: Photos capture gleeful Kurds voting for their independence
But it was Barzani's brazen push for independence that would be his undoing. Within weeks of the referendum, Baghdad, which had declared the vote illegal, took control of disputed oil fields, Kurdish airspace and vital border crossings.
With the help of the Iranian-backed Shia militia known as the PMU, Iraqi forces deployed to disputed areas in Northern Iraq, seizing on critical territory like Kirkuk, an oil rich city that Kurds had temporarily won in the battle against ISIS. The siege overpowered Kurdish forces, leaving them little choice but to retreat.
Their defeat and now Barzani's resignation have left hopes of Kurdish independence in disarray.
Yet Barzani struck a strong tone in his speech, and criticized the U.S. for allowing Iraqi forces and Iranian-backed Shia paramilitary fighters to use U.S.-made tanks against the Kurds in the recent military offensive to retake disputed territories.
"Our people should now question, whether the U.S. was aware of Iraq's attack and why they did not prevent it," he said.
But many Kurds believe Barzani's government gave in too easily to what they see as an Arab onslaught.
Read more
:
How a Russian oil giant bankrolled the Kurdish split from Iraq
Barzani's powers will be distributed between the prime minister, who is also his nephew Nechirvan Barzani, parliament and the judiciary.
Now, the Kurdish regional government faces a political crisis without their president or the valuable, oil rich, disputed territories.
The overwhelming majority of Kurds who participated in the September 25 referendum — nearly 93 percent — voted in favor of independence.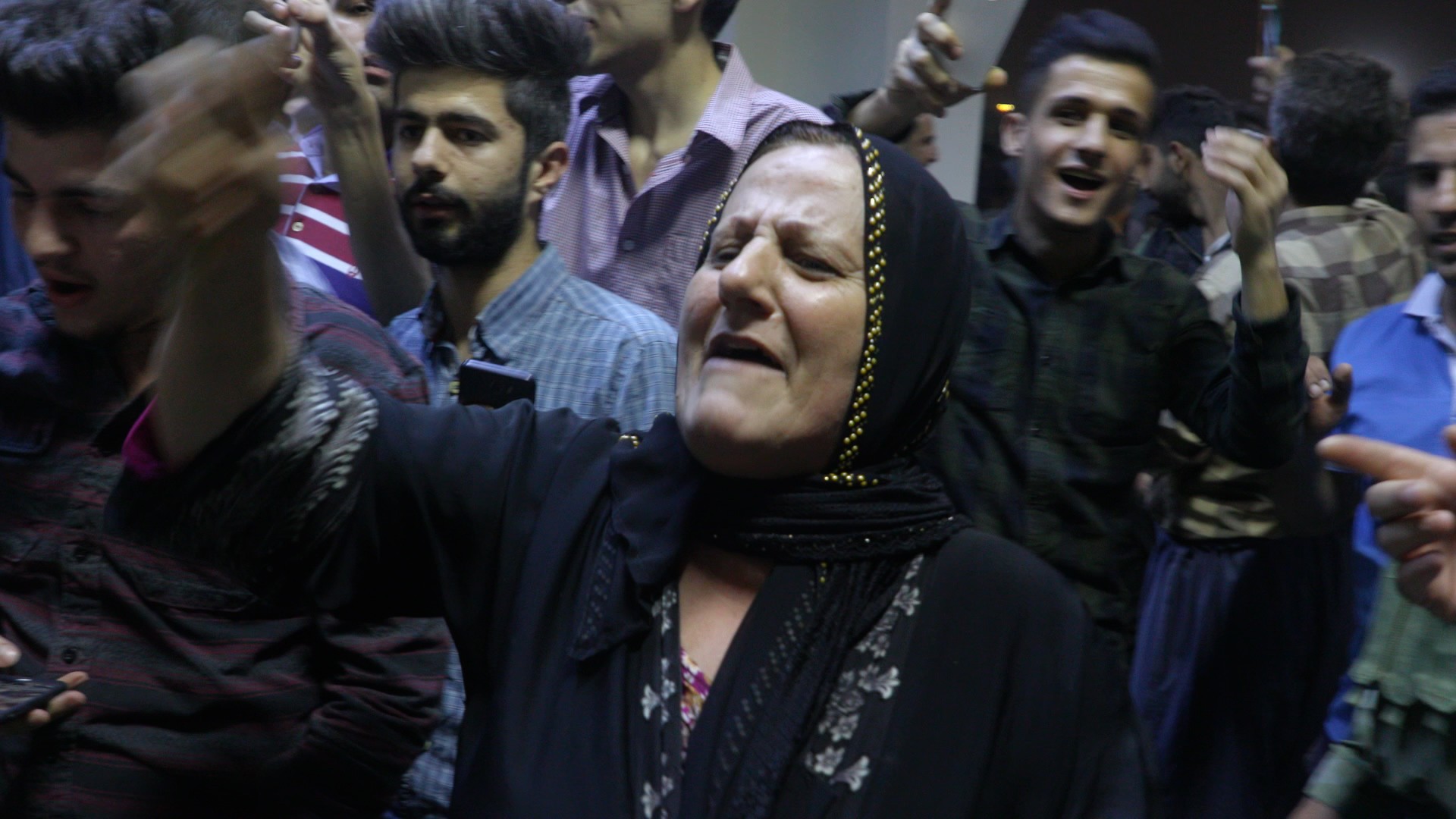 — Hind Hassan
Somalia — October 30, 2017
Al Shabaab posed as security in deadly Somalia terror attack
Al Shabaab gunmen who killed 29 people in a siege at a Mogadishu hotel Saturday were disguised as members of Somalia's intelligence services, security officials say.
The five terrorists, wearing the uniform and carrying identity cards of intelligence agents, entered Mogadishu's Naso-Hablod hotel after twin bombs exploded at the entrance, Col. Ahmed Yare, an intelligence officer, told the Guardian.
The militants went from room to room killing guests at the hotel, which is popular with government officials, holding off security forces for about 12 hours. The attack eventually ended after two attackers were killed and the remaining three arrested.
Read more:
Somalis fear the war against al-Shabaab will never end
Police officer Abdullahi Nur told Reuters that at least 29 people were killed, including three children, and CNN reported that more than 40 were wounded. Al Shabaab swiftly claimed responsibility for the attack.
The siege was the second major terror attack in Mogadishu this month, coming two weeks after a massive truck bomb blast killed more than 350 people in one of the deadliest single attacks anywhere in the world in recent years.
The militants' use of intelligence service IDs will raise concerns that government security forces have been compromised by the terror group.
The prime minister's office announced Sunday that two of the country's top security officials – the head of the intelligence service and the commissioner of police – had been sacked amid concerns over their failure to prevent attacks.
— Tim Hume