Getty Images
German prosecutors said Tuesday that Spain's request to extradite former Catalan leader Carles Puigdemont is valid, and requested a court send the fugitive separatist to Madrid to face charges of rebellion.
Prosecutors also requested that Puigdemont be kept in jail until a decision was made, due to the flight risk he posed.
Puigdemont, who spearheaded October's illegal referendum on Catalonia's independence, was arrested by German police nine days ago in response to a European arrest warrant issued by Spain. He was detained shortly after crossing the border from Denmark.
The former journalist had been living in Belgium since last year's referendum in order to avoid charges of rebellion, sedition, and misuse of public funds. He briefly left to give a series of talks in Finland last month when Spain reactivated the arrest warrant, catching him by surprise. His arrest sparked large protests in Catalonia, and on Sunday, hundreds marched through the streets of Berlin demanding his release.
The prosecutors' request does not mean Puigdemont will necessarily be extradited, as the decision rests with the higher regional court of Schleswig in northern Germany. For the extradition to proceed, the court must decide that the actions that led to the warrant being issued in Spain would also be punishable under German criminal law.
While "rebellion" has not been a crime in Germany since the 1960s, prosecutors said the charge was equivalent to the German crime of high treason. In a statement, the prosecutors said Puigdemont had "implemented an unconstitutional referendum, despite the violent clashes" that would likely ensue.
"A word-for-word match of German and Spanish regulations is not legally required," the statement said.
A decision from the court is likely to take several days.
READ: Catalonians are not happy with the arrest of their former leader
The move came days after Puigdemont, who faces up to 30 years in prison if convicted, issued his first public statement since his arrest, via a voice message recorded by a left-wing German MP who visited him in prison Sunday.
In it, he urged Catalans to continue their push for independence and warned that Madrid was acting in an increasingly authoritarian manner.
"We cannot let down our guard before a state that is becoming more and more authoritarian and that is curtailing our rights," he said. "Let's go on doing things the way we do them, which is non-violent and civilised, as we have shown the world in the past years. That is how Catalans do things."
The 55-year-old's lawyers have filed an appeal against the request and urged the German government to intervene in the case.
But the German government has already indicated that it is unlikely to take a stand to protect Puigdemont, and is leaving the matter to the country's courts to address purely as a matter of law.
"Spain is a democratic state where rule of law exists," Chancellor Angela Merkel's spokesman, Steffen Seibert, said last week. "It remains the conviction of the German government that a solution to this Catalonia conflict has to be found within Spain's legal and constitutional order."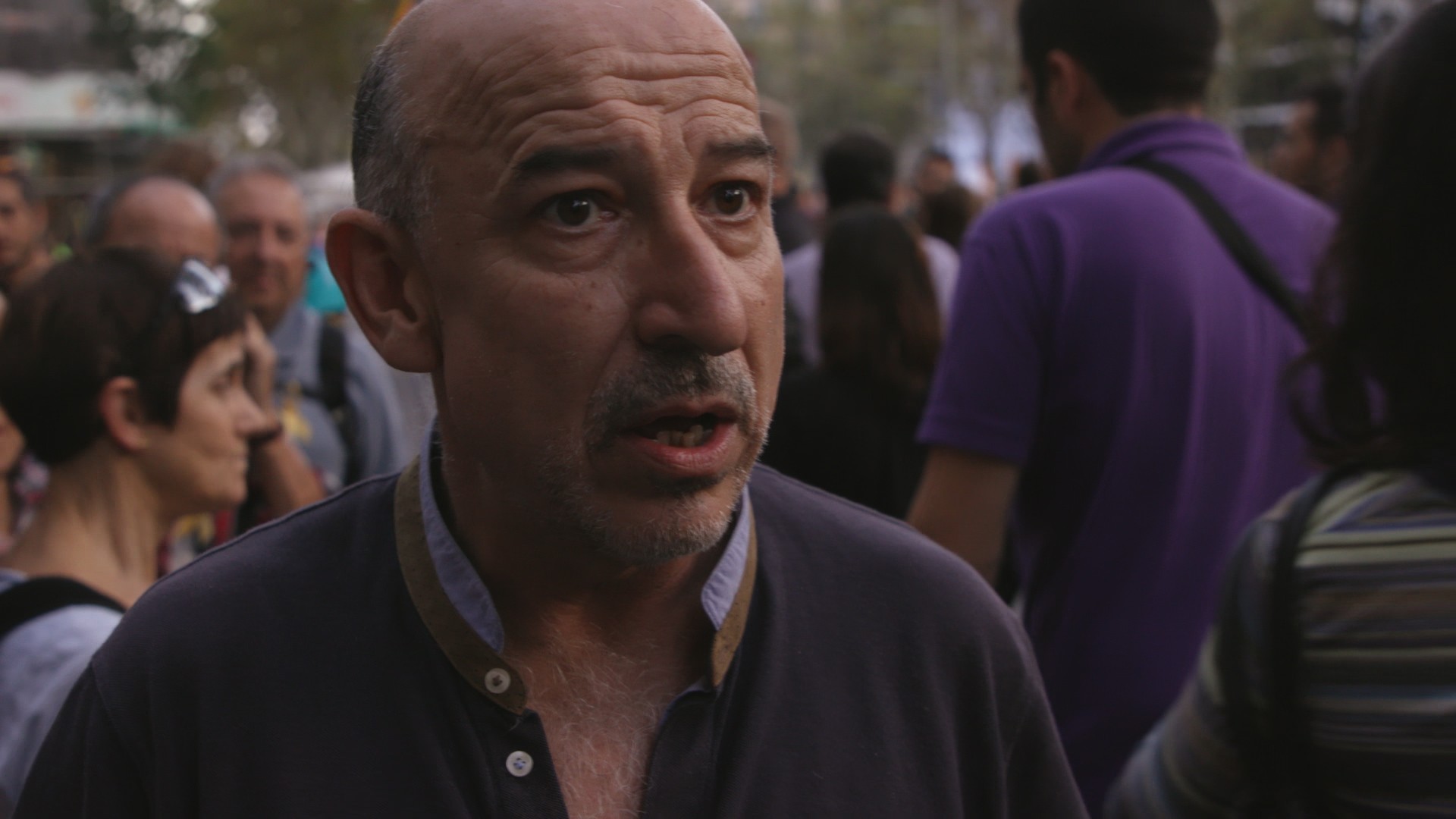 Cover image: Carles Puigdemont, former Catalan president, pauses as he faces journalists following a meeting at the offices of the European Free Alliance in Brussels, Belgium, on Wednesday, Jan. 24, 2018. (Dario Pignatelli/Bloomberg via Getty Images)