Mitch Landrieu in 2017. Photo by Sean Gardner/Getty
Until last year's removal of New Orleans's Confederate statues made national news, Mayor Mitch Landrieu was largely unknown outside of his city. Today, he's the latest Democratic flavor of the month. Landrieu followed up the release of his new book, Standing in the Shadow of Statues: A White Southerner Faces Down History, with a few victory laps of the lecture and talk show circuits, from The Week to 60 Minutes to the Daily Show, where mentions of his possible 2020 presidential run were met with applause. He's also set to receive the John F. Kennedy Profile in Courage Award in May.
As a New Orleans resident, I know the statues couldn't have been removed without Landrieu—even though the energetic and righteous protest group Take Em Down NOLA is widely considered to have spearheaded the recent movement. Others trace the fight farther back: "That anyone would think Landrieu told us to care about this is insulting… Black leaders have been talking to me about this issue since I joined city government in 1977," said City Councilperson James Gray during a contentious debate on the day of the vote to remove the offending statues. "I am the descendant of slaves—not free people of color, slaves—so I don't need Mitch Landrieu to remind me to care about this."
Landrieu surely won't end up in prison like his predecessor Ray Nagin, and he has done a few good things while in office, like help get marijuana arrests down to almost zero (arguably a much bigger blow for racial justice than taking down the statues). And his speeches around the monuments' removal were admittedly some of the best I've ever heard from a politician.
But Landrieu is not the president America needs. Dig past the statue issue, and you'll find that Landrieu is known around town as the New Orleans mayor who aided and abetted a massive wave of gentrification. While he would clearly like to be remembered for removing New Orleans's racist symbols, many locals will remember him for the following catastrophes:
In 2005, Hurricane Katrina flooded 80 percent of New Orleans and displaced 600,000 households. In the following years, as locals struggled to return to their city, Airbnb was invented at just the wrong time.
New Orleans's status as a tourist destination has made Airbnb popular with tourists visiting the city. As a result, for almost a decade, New Orleans's famous shotgun houses have been getting bought up and turned into amateur hotels, often by out-of-state, absentee (white) landlords, damaging the fabric of neighborhoods and forcing residents to deal with tourists literally in their backyards.
Landrieu and his administration have seemed mostly oblivious to how bad Airbnb has been for New Orleans's tender post-K housing market, not to mention its (black) culture. Following years of inaction on the issue, the City Council voted in 2017 to legalize Airbnb's fauxtel scam and create a permitting process, but that hasn't solved the problem. Locals have been evicted from their homes in droves by greedy landlords who can make more money off nightly rentals than yearly leases. As the value of homes used as hotels spikes, that raises the assessed value—and thus property taxes—for locals around them. And because the Landrieu administration hasn't improved the city's bleak poverty rate, many New Orleanians can no longer afford homes in their own neighborhoods.
"Treme was too expensive, when I was putting my heart and my soul and my energy into trying to get my family back home," said singer John Boutte, most famous for penning the theme song for HBO's Katrina drama Treme. The Treme was America's first black neighborhood where free people of color could purchase land. After Airbnb hit the Treme, Boutte chose to relocate 30 minutes away, onto New Orleans's Northshore (which isn't in New Orleans at all). "I lived in Treme all my life, and I know the real value of those homes," Boutte told me. "There's a big bubble right now, man."
In 2015, The New Orleans Advocate reported a shift in New Orleans's black population from the city to the suburbs—a change that cannot be blamed on Katrina alone, but on the combination of Katrina and Airbnb. Only now are Landrieu, Mayor-elect LaToya Cantrell, and other officials considering taking further action against laws governing Airbnb properties—which seems a lot like discussing the fire while standing in its smoldering ashes.
Cameras, Cameras Everywhere
There's existed no question that Landrieu couldn't answer with more cameras of one sort or another. Mayor Nagin installed New Orleans's first 30 traffic cameras, and they quickly started producing revenue for the city in the form of traffic tickets. Landrieu has doubled and tripled that number, and today the city makes over $15 million a year off its poverty-burdened citizenry via those traffic camera tickets.
Landrieu's love of surveillance extends beyond the traffic cameras: On his way out of City Hall, he unveiled an unprecedented $40 million citizen surveillance program that would have required cameras outside all 1,500 of the city's bars, nightclubs, restaurants, and stores selling alcohol—and all of the cameras would have fed into the city's newly-upgraded 24-hour monitoring center.
Under immense public pressure, the City Council eventually abandoned that part of Landrieu's "safety plan," but proceeded to post around 100 red-and-blue blinking cameras around the city, many right outside of surprised homeowners' windows. Chuck's Sports Bar, the Hangover Bar, and other watering holes received the obnoxious blinking cameras as punishment for perceived bad behavior. A whopping 150 more such cameras are planned for this year.
In this and other ways, Landrieu has been to New Orleans sort of what Giuliani was to New York. Except without the drop in crime.
---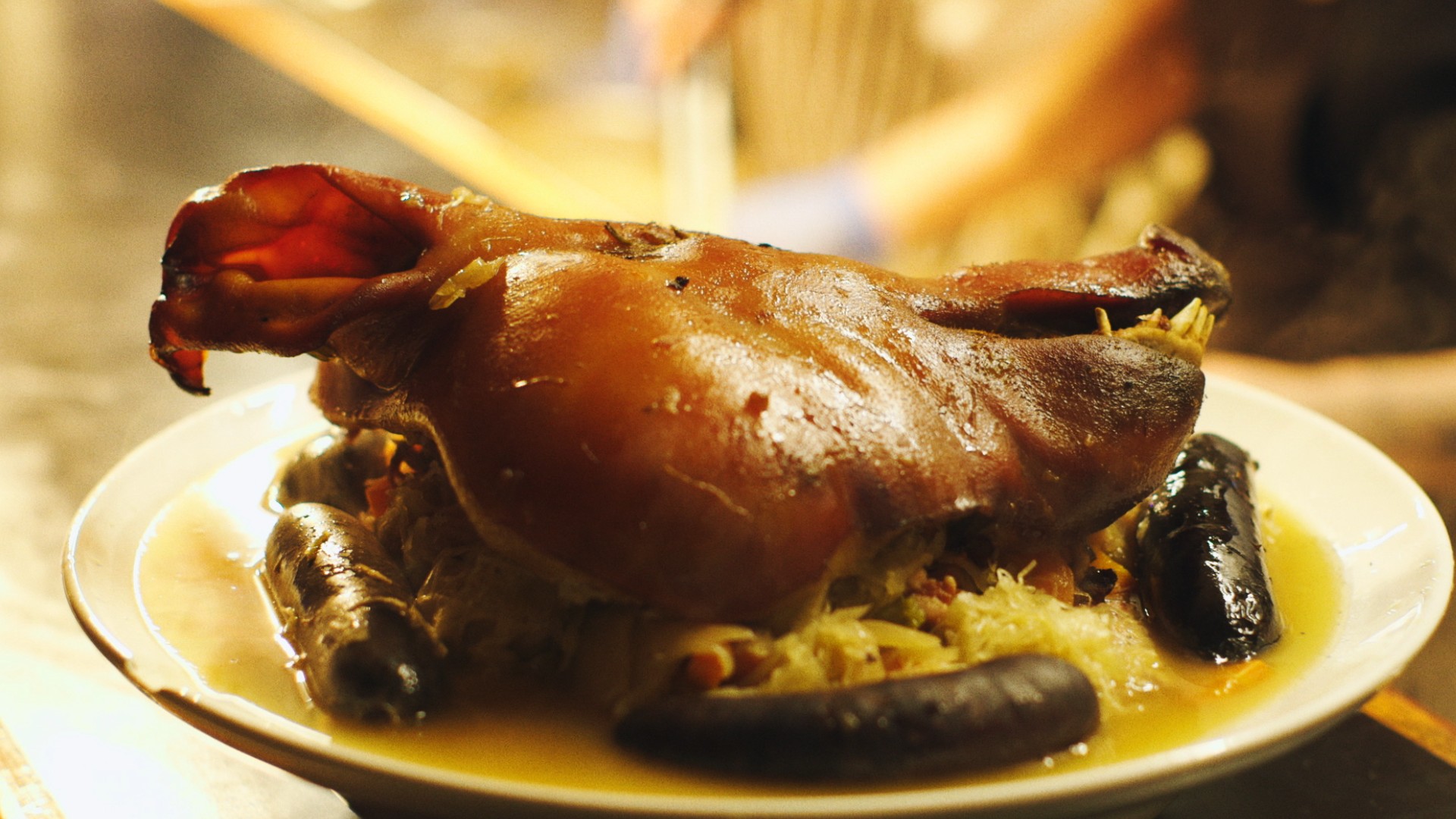 Of course, New Orleans often floods during major storms, but the situation has worsened dramatically in the last few years. As mayor, Landrieu also served as president of New Orleans's Sewerage and Water Board, which manages the intricate and essential pumping system that keeps our city from drowning. During that time, the pumps fell into fatal disrepair. Some had been dead for years, and eventually caused two separate mini-Katrinas after harsh rains last summer. Cars and homes and the Krewe of Zulu's clubhouse were flooded by thigh-high rain. Having neglected the pumps' upkeep for too long, the S&WB is only now pursuing an $80 million emergency plan to revive them in time for next hurricane season, which starts any minute now.
Hassling Music Clubs and Banning Go-Cups
In 2013, the Landrieu administration targeted and temporarily closed several popular music clubs whose paperwork had lapsed. His administration's focus on reining in music helped to kill off nightclubs like jazz staple the Funky Butt and Donna's brass band club and decreased the presence of traditional brass bands in the French Quarter and on Frenchmen Street.
Even worse, during that period the administration began enforcing a long-dormant law against posting concert flyers. Where once every pole in New Orleans served as an informative, colorful collage of art and musical information, now only politicians can legally post flyers. Especially for musicians, this single, small act changed the face of the world's music capital.
All of this apparently gave Deputy City Attorney Dan Macnamara a taste for blood, and he continued pursuing other supposed "nuisance bars" like the old man hangout Mercedes Place in the Lower Nine, punishing them all with what seem to be New Orleans's first ever bans on go-cups, an essential part of the city's drinking culture.
New Orleans musicians and other culture-bearers have felt so threatened in the last few years that they formed the Music and Culture Coalition of New Orleans (MACCNO) in 2013 specifically to defend against the Landrieu administration's interference.
Last month, the Landrieu administration targeted Bourbon Street strip clubs, labeling them dens of illegal sex trafficking, despite a lack of real evidence. In the same city that venerates its long-dead red-light district, Storyville, police raided Bourbon Street's totally legal topless clubs just before Mardi Gras 2017, suspending alcohol licenses and putting bartenders and dancers out of work during the busiest time of the year.
After marching in the streets against the City Council's proposed cap on the number of Bourbon Street strip clubs, the dancers finally won their battle in City Hall and all the alcohol licenses were reinstated—though not before deep financial harm was caused to many.
So no, Mitch Landrieu is not our country's—or Democrats'—savior. He is just more proof that American politics has been pulled so far to the right that a "run-of-the-mill centrist" (to quote the New Republic) seems not just excitingly liberal, but looks something akin to a real leader.
Sign up for our newsletter to get the best of VICE delivered to your inbox daily.
Follow Michael Patrick Welch on Twitter.