Pope Francis, at a meeting with Lithuanian Prime Minister Saulius Skvernelis on Friday. Photo by Franco Origlia/Getty Images
I'm sorry, but the word "fertile" makes me uncomfortable, especially when it's uttered by an 80-year-old man whose job includes telling billions of people, both queer and non-queer alike, that the sole purpose of marriage is procreation.
Addressing the Pontifical Academy for Life on Thursday, Pope Francis effectively denounced medical procedures that allow transgender individuals to undergo gender-affirming surgery—all because of its effect on reproduction. He reportedly said that such procedures "risk dismantling the source of energy that fuels the alliance between men and women and renders them fertile." (Ew.)
Thursday's remarks are yet another example of how Pope Francis has completely missed the mark on displaying full acceptance of his queer flock, including our transgender brothers and sisters. Indeed, Francis's attitudes towards the LGBTQ community have been a bundle of contradictions. This is the same Pope who made a call for Christians to apologize to gay people for their oppression in 2016, who said the now-historic phrase "who am I to judge?" with regards to queer priests in 2013. That statement alone sent shockwaves around the world for seemingly advocating for a greater acceptance of LGBTQ faithful, particularly by a religion that still asks us to abandon our full sexual agency in return for eternal splendor. Well, maybe.
Yet despite reportedly meeting with a trans man in early 2015—a step in itself some interpreted as a push for tolerance—Francis said just last year that being trans "is against nature," and called the normalization of trans lives within schools "ideological colonization." And then came this week's remarks.
It's that kind of inconsistency that continues to puzzle LGBTQ Catholics, who are still looking for their rightful place within a Church that has discriminated against them for decades. It also begs the question: who is the real Pope Francis, and what are his true feelings towards the LGBTQ community?
My reaction to the word "fertile" is similar to that of disillusioned LGBTQ people when they hear "church"—their skin crawls. They immediately think to Francis's divergent remarks; they think of those countless priests who, either at the pulpit or in the confessional, have taken subtle digs at queer existence; "It's Adam and Eve, not Adam and Steve"; or, worse, they think to those instances of sexual abuse perpetrated by Church officials, men who used their power for the most heinous means imaginable.
Whatever they think of, it's no secret that many LGBTQ people still view the Church with contempt. Yet one of Francis' major goals has been to urge congregational unity, despite his faults and failings. And the truth is that Frankie is an enormously popular Pope, one who has done much to drive that unity he seeks. The octogenarian has millions of fans of all religions who admire him for his efforts to fight poverty, raising awareness about climate change, trolling Donald Trump over his anti-immigrant rhetoric and policies, and his apparent support of LGBTQ people.
And compared to his predecessors, he really has been supportive of much of the LGBTQ community. For instance, I'm pretty sure that Pope Francis has seen my gay face and that of some of my friends. My local pastor told me that a close Vatican source informed him that Pope Francis saw a documentary called Owning Our Faith, featuring myself and 20 other LGBTQ Catholics talking about our complicated relationship with the Church because of years of exclusionary behavior from both the institution and its countless stewards. That same pastor had presented the film to Francis in early 2015 during a brief audience, with the message that it came from "the gays of the United States." Thankfully, we have yet to hear any complaints or suffer excommunication. Upon receiving the movie, the Pope reportedly thanked my priest and specifically asked for the LGBTQ community's prayers. And I have been praying for Francis since he assumed the papacy. I, like millions of others, immediately felt a connection to the Argentine cleric who shares my first name. I had a feeling that he was going to be a Catholic leader that my generation could support—though not one that it necessarily needed. Because most millennials don't need religion, but they do need sexual freedom and the opportunity to live authentically without spiritual limitations or prejudices. I don't think Pope Francis (among other members of the Catholic hierarchy) understands the importance of such liberties, because they're working within the confines of a sexually-repressed Church; again, one that obsesses over this idea of procreation.
---
Meet the Trans Chinese community fighting for gender equality: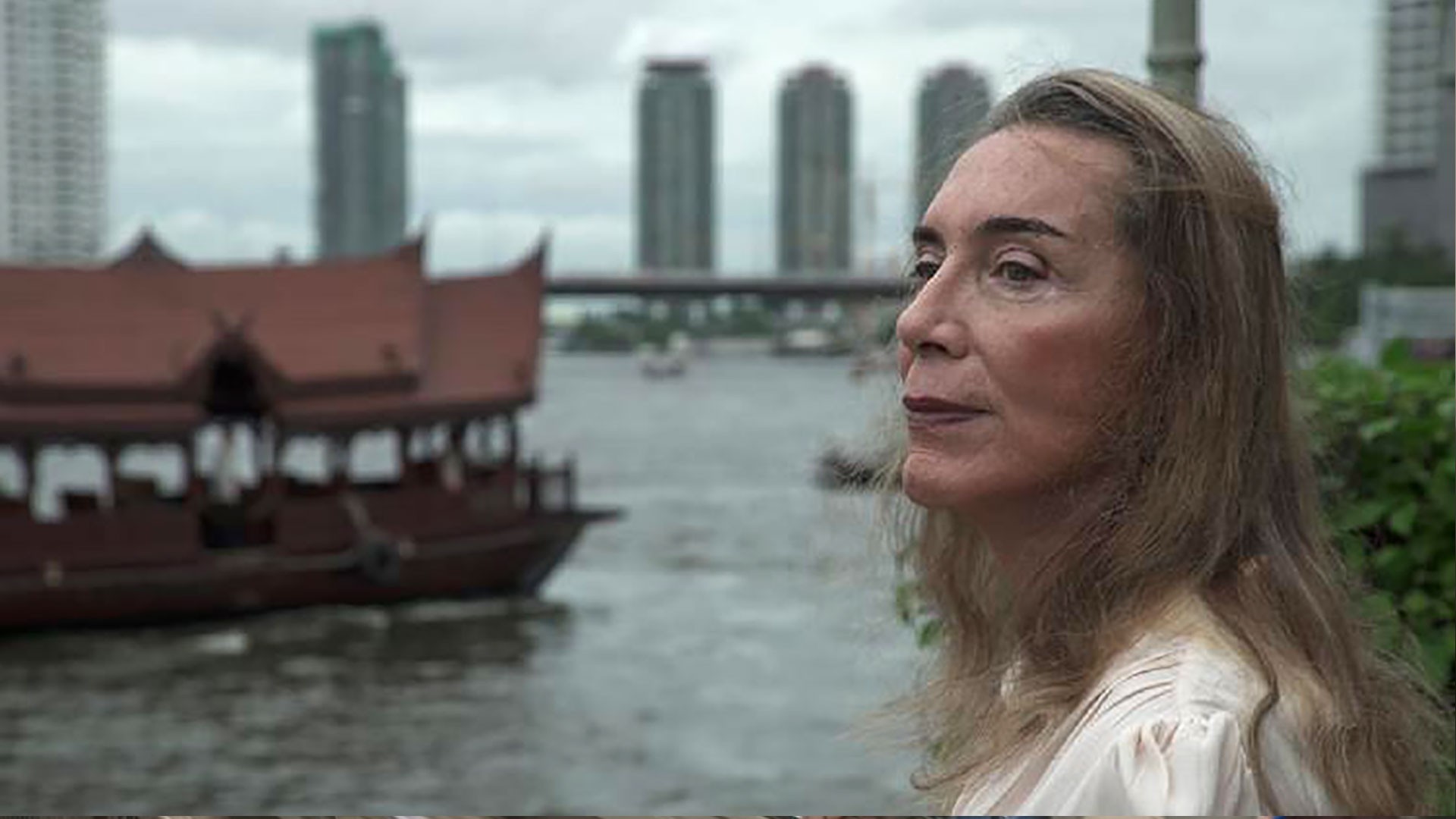 ---
Which is why I, and other LGBTQ Catholics, are conflicted about our approach towards Francis. Are we holding him to an unreasonable standard, given the gulf between the Church he inherited and the incredibly queer-inclusive society (at least here in America) we live in? Or should we continue holding his feet to the fire of Scripture's burning bush in the hopes that it ignites change from the top-down? Because for every meeting Francis has with an openly gay person and his husband, there's a signed document that bars openly gay men from entering the priesthood. Plus, we can all agree that he'll never endorse same-sex marriage (nor will any pontiff in our lifetime), although he has now tacitly backed civil unions.
Francis' inconsistencies don't surprise Dawn Ennis, a transgender talk show host, award-winning journalist and practicing Catholic (though "I don't wear my Catholicism on my sleeve," in her words). In Ennis' view, we can never expect too much of our leaders, considering they elected to be in their impossible positions in the first place. Francis "has been contradictory in teaching tolerance and even acceptance and forgiveness and conciliation" of LGBTQ people, she wrote me, yet also displaying regressive attitudes such as Thursday's comments; she added that while he's "appealing to progressive Catholics who are hanging onto our Church by a thread," he's also "adhering to outmoded, outdated, and antiquated dogma that please those on the right by reinforcing transphobic, misogynist and anti-LGBTQ teachings."
It's always difficult for me, an activist who's also angered by the Church's anti-LGBTQ teachings, to remember that Pope Francis saying that "God loves all his creatures" and that queer people are also "destined to receive his infinite love" might not sit well with African bishops or clergymen in Eastern Europe (to say nothing of our more closed-minded leaders back home). Like any good politician, he's navigating the inner workings of the Vatican by trying to please both pro- and anti-LGBTQ elements within the Church all at once.
But the sad part of that impossible arrangement comes when it prompts him to disparage the lives and existence of trans people (Catholic or not), who are just as vital and integral to the LGBTQ community as any other cisgender person. After all, injury to to one of us ultimately hurts us all (even if the LGBTQ movement doesn't always adhere to this mentality). Yes, Francis can endorse civil unions and claim he's not one to judge, but until he tightly embraces ALL of God's children, including our trans peers, I'd be reluctant to call him 'Advocate of the Year.' At least not yet.
And I'll admit that I am among those generally pleased with his papal performance, at least at the moment. Then again, I'm an active churchgoer whose cultural ties to Catholicism (I'm third-generation Mexican-American) have kept him in the pews since birth. I also never witnessed any anti-gay animus in my hometown parish, but I recognize that it's happened to countless others. And not even an affable and adorable-looking pope with progressive tendencies can fix that. As Dawn Ennis noted to me, "Francis, like all popes before him, is clinging to doctrine that will burn the bridges we have built between the Church and its laity. Those bridges need reinforcement, and all Francis has done with these new, disturbing pronouncements is weaken them." I don't want to diminish what Pope Francis has done for queer people thus far, because it really is quite significant. But as evidenced by his constant flip-flopping, the bridge between queer Catholics and the Church (represented by Francis) needs stability. Forgive me for using a word I hate, but one I think will resonate with those it needs to: That bridge needs fertile ground to stand upon. Let's just hope Francis finds it.
Follow Xorje Olivares on Twitter.