Public school teachers are imperative to a functioning democratic society. They are charged with educating the next generation. Yet their salaries are notoriously low.
These economic struggles can be understood with challenges that arise in the greater context of a society that oftentimes disrespects teaching as a profession. Those who critique teachers, and even some of those creating education policy and mandating state or district level practices, do not know—or care to know—what really goes on within the walls of a classroom. Indeed, this year witnessed the confirmation of a Secretary of Education with zero experience in public schools .
But even in the face of these challenges, every teacher interviewed discussed what they love about their jobs, what gets them up every morning. VICE Impact spoke to ten teachers from public school districts across the United States to learn more about the realities of getting by on a teacher's salary.
In this first of two parts, we look at livable wages by the numbers, and how their profession impacts their lifestyle.
In 2016, the Bureau of Labor Statistics (BLS) recorded the median pay for elementary school teachers at $55,490, middle school teachers at $56,720, and high school teachers at $58,030. State-by-state breakdowns of salaries for elementary, middle, and high school teachers are also available through BLS. There are, invariably, differences between these wages not just from state to state, but also from district to district.
Parker Veroff, a special education Biology teacher at Brooklyn Frontiers High School who just completed his first year of teaching and who is currently pursuing a Master's of Education in Special Education, currently earns the base salary in New York City Public Schools: $51,160.
"New York and New York City specifically have some pretty high salaries for teachers. Which is wonderful; it makes being a teacher more comfortable," he told VICE Impact. "But with grad school tuition and wanting to live pretty close by to where I work so the commute isn't too bad, [I'm spending] over 50 percent of what I'm earning [on rent]. For me, it's livable and I'm making it work. I'm mildly uncomfortable and I'm not saving money, but I'm able to get by."
Math teacher Marie Bercik taught at Montclair High School in New Jersey's Montclair Public Schools District for five years, before transferring to Eagle Valley High School in Eagle School District, Colorado, where she taught for two years.
"I would say that while my wages are livable it is incredibly tight. Especially considering that I do have student loans."
"In Montclair, I was making about $68,000 when I left. There, I was rewarded for my Master's degree and other graduate hours. In Colorado, that doesn't really matter," she told VICE Impact. "I took a pay cut to $48,000 when I moved to Eagle Valley. The starting salary there was 36k."
The cost of living is lower in the Eagle Valley area than in New Jersey, but her budget was drastically tighter. Her situation isn't unique. Bercik told me about a first-year teacher she knew at Eagle Valley who quit teaching to become a full-time waitress to make more money.
Aliyah Johnson, who taught at William Hart Elementary School in the Jefferson Parish Public School System in Louisiana as a second grade English as a Second Language (ESL) teacher for two years, made $42,000. She holds a Master's degree in French Studies.
"I would say $42,000 is pretty livable in New Orleans. It would be even more livable if I lived in the neighborhood the school is in, but I live in the city, so that's certainly a factor," she told VICE Impact. She added: "I'd say the majority of people [I work with] are in two-income households."
---
Check out more videos from VICE:
---
A teacher from Illinois—who wanted to remain anonymous—with two years experience and a Master's degree who makes $54,000 told VICE Impact, "I would say that while my wages are livable it is incredibly tight. Especially considering that I do have student loans."
She noted that the loans weren't excessive since she qualifies for income-based repayments.
"Since I work with the public sector, as long as nothing changes with what President Obama put through in terms of the Public Service Loan Forgiveness [Program], I do have a ten-year repayment plan where after ten years the balance and principle will be gone," she explained. "Honestly speaking, [PSLF] was one of the helpful deciding factors in me going back to school to get my degree to teach—knowing that that was in place."
The teacher from Illinois also told me how tough budgeting can be, as her district does not give teachers the option to receive paychecks throughout the summer. Coaching year-round allows this teacher to make ends meet.
"We don't have much to complain about in terms of salary. For younger people looking to buy a house you'd need to have two incomes."
In fact, almost every teacher interviewed has one or more side jobs to augment their teaching salaries. Science teacher Ann McCabe is no exception. She taught (and coached) at Chapel Hill High School of Chapel Hill Carrboro City Schools in North Carolina for two years. Before that, she taught at Somerville High School of Somerville Public School District in Massachusetts. She has a Master's in Natural Resources and Master's in Teaching Secondary Sciences.
"The pay scale in [Chapel Hill,] North Carolina was a few thousand dollars higher on average than other districts in the state. Their scale was determined by experience. I was paid about $42,000. In Somerville, the pay scale was based on experience and Master's degrees. So I was higher on the pay scale because I had a Master's degree and 30 credits, whereas in North Carolina they didn't consider my two Master's degrees," she explained. "I made about $54,000 [in Somerville]. When I moved to North Carolina and I said to people I was taking a pay cut, people were like, 'Oh, the cost of living must be so much lower,' … But I paid the same for a two bedroom apartment in Chapel Hill as I did in Somerville."
Some teachers, on the other hand, find their salaries line up well with their costs of living. Eliza Bryant is a special education reading and math teacher (grades 7–8) at Talcott Fine Arts and Museum Academy, which is part of Chicago Public Schools (CPS). She was formerly an English and special education teacher at Roberto Clemente High School, also in CPS, where she has been employed for five years.
Bryant told VICE Impact, "Last year, I made roughly $55,000. I have, personally, been very comfortable with my salary. Chicago is affordable enough that I have been able to live comfortably while putting money away in savings every year. I could foresee it becoming difficult if I had children."
For a teacher from Nevada County, California—who wanted to remain anonymous—with fifteen years of experience and five in their current position as a 7th and 8th grade teacher, their $55,000 salary is "enough to live on, but nothing extravagant." The teacher continued: "For my friends and co-workers with families, they all certainly need two incomes to make ends meet. If I decide to buy a house or have kids I think my partner will have to have an income to match or beat mine as well."
The teacher specified that many of their coworkers with families and mortgages talk about how they still feel similar financial stresses to when we all worked less career-oriented jobs as teenagers or college students.
---
Check out more videos from VICE: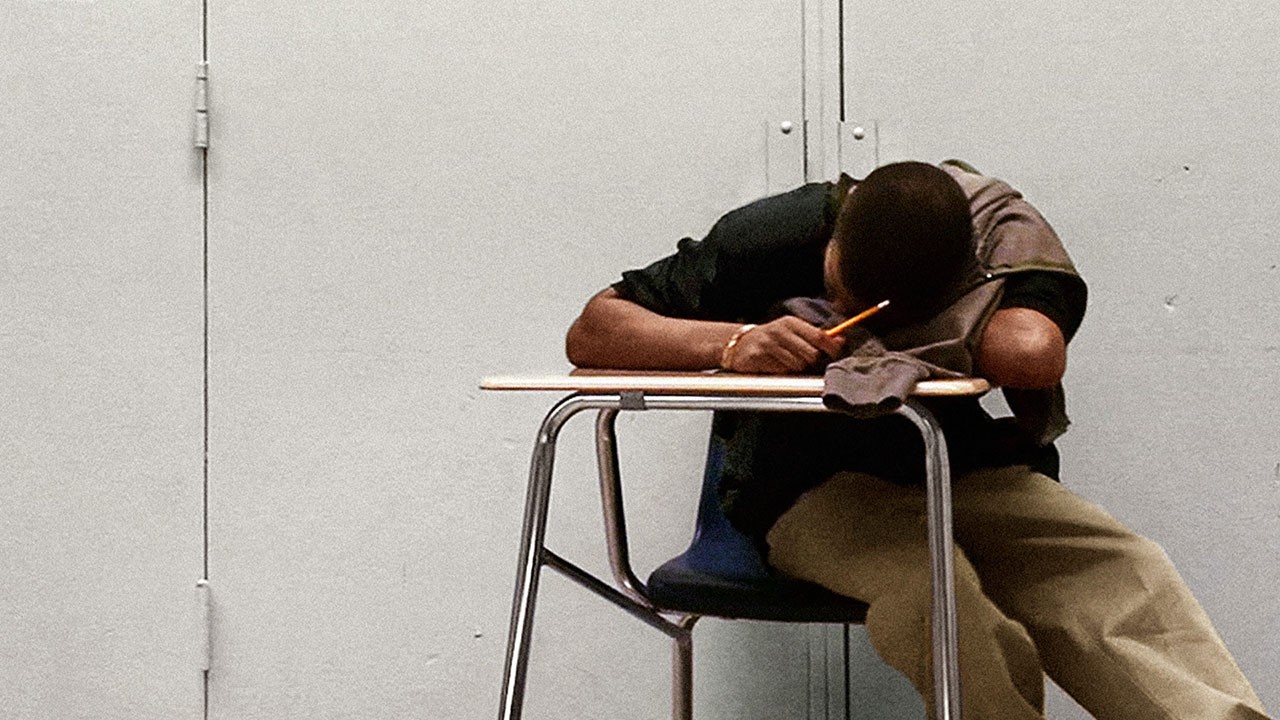 ---
The assertion that two incomes would be necessary to purchase homes rings true across the country. Billy Goodman, an Environmental Science teacher at Passaic Valley Regional High School in Passaic County, New Jersey who holds a master's degree in Ecology and Behavioral Biology and has taught at the school for thirteen years, has a salary of $88,000. Goodman told me the base level salary is $51,359. "We don't have much to complain about in terms of salary. For younger people looking to buy a house you'd need to have two incomes," he said.
The couple has been slowly crawling out of debt since that time, but the debt has caused them to pass up many things that they wanted to provide their family.
But if both adults in a dual-income household are public school teachers, the wages cannot always be considered livable.
A high school social studies teacher from Essex County, New Jersey who now makes $81,017 told me: "Just now, after 18 years [of teaching], it is starting to feel more like a living wage, but we're waiting for that feeling. Since my husband and I are both teachers, it has taken a long, long time to get here. For many years, we could not afford to live in the town in which we taught."
Other teachers I spoke with also discussed this conundrum of teachers not necessarily being paid enough to afford to live in the communities where they teach—despite integrally serving those communities by dedicating their careers to educating children in those communities.
They're Charged with Molding the Next Generation, But What About Their Own Kids?
"Without a doubt, the biggest heartbreak has been over childcare and the decision to not have more children because we simply could not afford to have another child and go down to one teacher salary," the Essex County, NJ teacher told me. "When we had our first child, I took about a year off before going back to work. For that year, we lived on only one teacher's salary. When I went back to work, by the time we paid for the full-time childcare center, my take-home salary barely covered groceries. When we had our second child two years later, I again took off to care for my new baby. For the three years that we had both kids in childcare, our childcare payments were more than our mortgage payments and we began to accumulate debt to keep up with our bills."
The couple has been slowly crawling out of debt since that time, but according to the NJ teacher, the debt has caused them to pass up many things that they wanted to provide their family.
A first-year teacher from New York—who wanted to remain anonymous—felt their $47,000 entry salary was a livable wage, but brought up that coworkers earning the same salary who are raising young children on their own likely feel the opposite.
"I couldn't have done it without that support system [of my parents and husband]," science teacher McCabe said of teaching with a new baby, "But if I have another child, I really don't know if I can afford childcare for two. I'm not sure I could continue my career with another child."
Low salaries and high childcare costs for both single and married parents are additionally compounded by a lack of paid family leave for some teachers. McCabe did not receive pay while on maternity leave as a teacher in Chapel Hill, despite working through much of it.
"I was a new teacher, and they gave me a new subject to teach which I found out about last minute [before I went out on leave] so I had to plan a whole year of Earth Science and I had to make plans for while I was gone to make sure my students had that continuity. So I went in [to school] every weekend while I was on leave."
READ MORE: Why We Need an Updated Education System Now More Than Ever
With physical recovery time needed from a pregnancy, a persistent gender pay gap, and societal norms of child-rearing still largely falling on women, it's worth noting that as of 2012, the US Department of Education reported that 76.3 percent of primary and secondary public school teachers are women.
Stay tuned for the second part of this story, where we look at the benefits of teacher unions, how teaching is somehow denounced as a profession, and actionable steps you can take to advocate for fair wages in public education.