Photo by Geoff Burke-USA TODAY Sports
We are all Jacksonville Jaguars.
The subjective nature of good vs. evil goes out the window in next week's AFC title game. The Patriots are villainous cheaters with a player, coach, and owner that consider Donald Trump a friend, while the Jaguars are best known as the team that can't afford to finish the paint jobs on their helmets. Tom Brady is a snake-oil salesman peddling magic water and pajamas; Blake Bortles drinks from the tap and sleeps in a T-shirt he got for free at a bar in 2013.
No team in sports history has ever been more worthy of a neutral fan's love and support than the Jaguars. They saved us from Patriots-Steelers, which was sure to end with Chris Boswell missing a game-tying extra point after 23 desperation laterals with no time left made it a one-point game. Nobody has to choke back puke while cheering for Ben Roethlisberger because of the Jaguars.
The Jaguars are fun. Not, like, obvious fun. They run the ball a ton, rely on defense, and Bortles will make you think you could have been an NFL quarterback if your parents had bought you a football instead of a flute when you were seven. The Jaguars are a likable version of Rudy; the Patriots are Hannibal Lecter with fewer redeeming qualities.
You probably haven't thought about the Jaguars since the 1990s, if at all. You have no reason to hate them. You have no reason to wish them ill. You forgot they existed until a couple weeks ago. To root against the Jaguars would be like rooting against your coffee table or wind. They are the people's contender. They rose from the muck to challenge Sports Satan. Get on board, there's plenty of room.
What have two decades of the Patriots' dominance yielded in terms of personality? Has anyone besides Vince Wilfork ever said anything interesting? Rob Gronkowski dropping his forearm on the head of a prone Bills player this season cancels out his giddiness over hearing someone say "69." The coach is a prick and the star player is an uninteresting quarterback who has a personal doctor that claims he can cure cancer and concussions.
No team has talked as much wonderful shit after a win in sports history as the Jaguars did Sunday. Gaze upon all this gold!
"What's your mom say when you say something stupid? She put a bar of soap in your mouth, right? But we ain't your momma. We're your stepdad. We're going to hit you in the mouth," linebacker Lerentee McCray told USA TODAY Sports.
And even when a player attempted to be magnanimous, a teammate was there to pick up the slack:
How do you not crave one more week of that? How are you not frothing for quotes after the Jaguars go into Foxboro and gut the Patriots? "We heard the Patriots were good but I didn't see it. Maybe they should have cheated again. Yeah, that's right. I said again. Maybe they should have deflated more footballs for Tom. It's easy to play until you're 40 when you and your Sith Lord-lookin' ass coach break the rules for two decades."
The Jaguars give zero shits. They have been bullied for so long that they became a literal punch line on a network television show. This is your team. This is us.
When you throw in your lot with the Patriots, you do so with celebrity fans like Trump and Mark Wahlberg; when you get behind the Jaguars, you stand with… um… remember the woman that growled into the camera that time? Her. Who represents your ideal America more? Two wannabe tough guys that think they could have prevented 9/11? Or Roberta, a homeless woman who loved the Jaguars unconditionally through their darkest times?
And here's the thing—the Jaguars can actually beat the Patriots and make the Super Bowl, as I said in October!
You wouldn't be hitching your wagon to a lost cause. When the New York Giants shocked the undefeated Patriots in Super Bowl XLII, they were bigger underdogs (12 points) than what the Jaguars are facing (8.5 points) to start the week. The Giants had Tom Coughlin employed as a coach; the Jaguars have Coughlin employed as an executive vice president. Bortles is Eli Manning with 40 percent less Aw Shucks.
---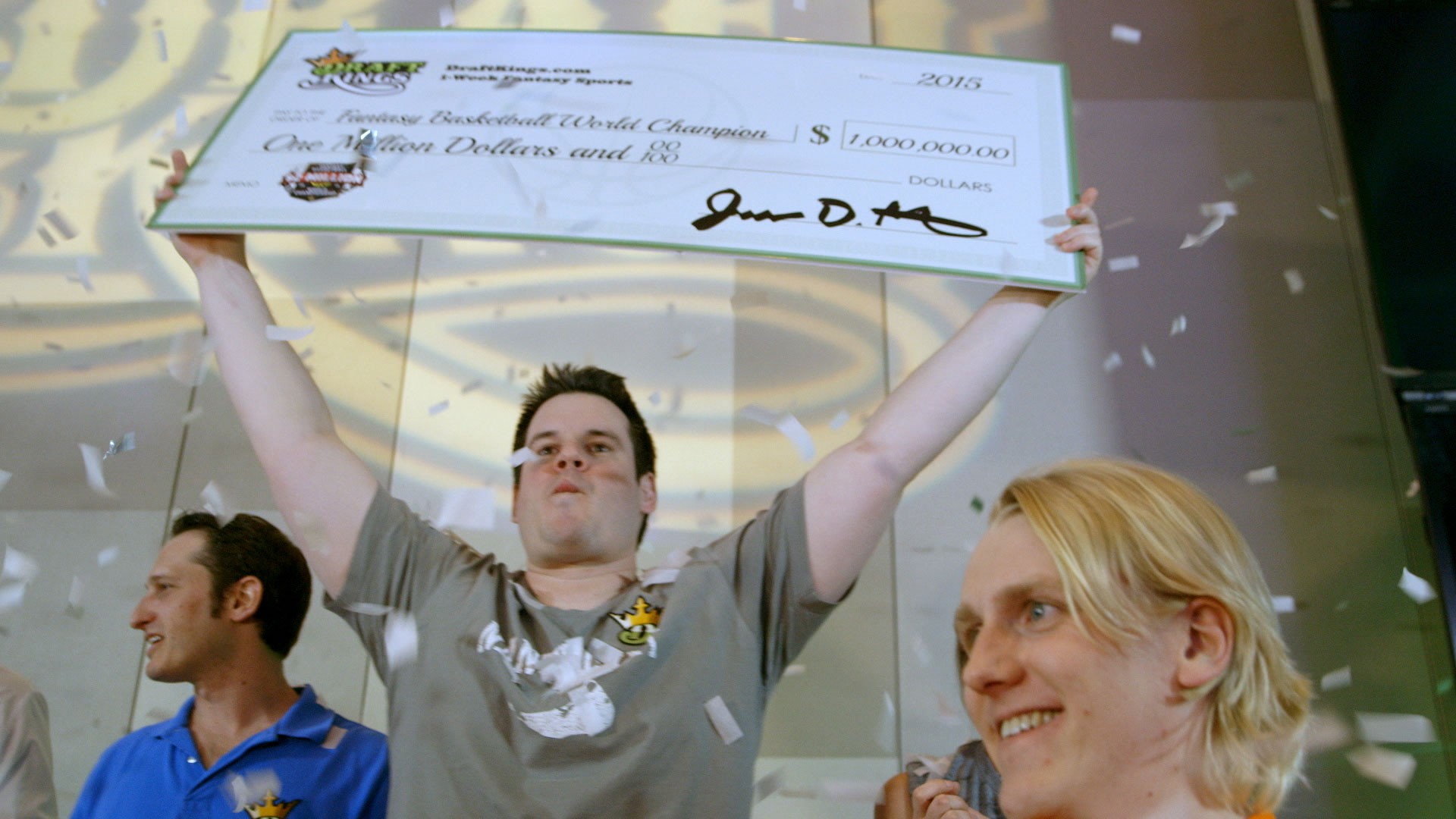 ---
The Jaguars also have something the Giants had 10 years ago—an elite defense, one that's better than what Coughlin had when he was a coach with the Giants. That sounds ridiculous after the Jaguars allowed 42 points to the Steelers but half of it was attained on fourth down prayers and during garbage time. Life will be easier against a team that lacks Antonio Brown and Le'Veon Bell, especially if Gronkowski eats too many Tide pods the night before the game.
Besides, the Jaguars already went to New England in the preseason and defeated the best quarterback on the Patriots roster this season—Jimmy Garoppolo.
Forget the Cowboys—the Jaguars are America's Team. The Jaguars embody our desire to pull ourselves out of an impossibly bleak situation and feel alive again; the Patriots are everything wrong with the world, the epitome of a perpetual ruling class with an embarrassment of ill-gotten gains that's immune from punishment for its crimes. The Patriots are the British Empire and we are a colony of Bortleses firing our mostly inaccurate muskets in an attempt to win our sports freedom.
Let us stand united against tyranny this Sunday. Let us create a level of losing for Patriots fans that can't be measured. Let us experience happiness together.