Sabo is a 40-something Los Angeles street artist who doesn't care if his work is respected or not — he just wants to provoke a strong reaction. The stout Trump supporter's targets are what he considers the political establishment and the entertainment industry.
In the wee hours of Friday morning, VICE News embedded with Sabo and his small street team as he attempted to put up his installations around Beverley Hills, including a sign that says "Caution, Pedophiles Ahead," two days before this Sunday's Golden Globes.
Sabo is partly responsible for the "They Knew" campaign, showing images of Meryl Streep's eyes covered with text next to Harvey Weinstein, and has profited off of other creations like posters portraying Trump giving two middle fingers, and patches that say "The Deplorables."
Whereas a renowned street artist like Banksy has successfully hid their identity for decades, Sabo will gladly tell you about himself and the intentions behind his art, which is usually torn down by critics within a day or two of installation. A self-described "1960's right-leaning liberal," you could also call him a successful street art troll who plans to irritate anyone who he identifies as a "leftist" — which is what he deemed us.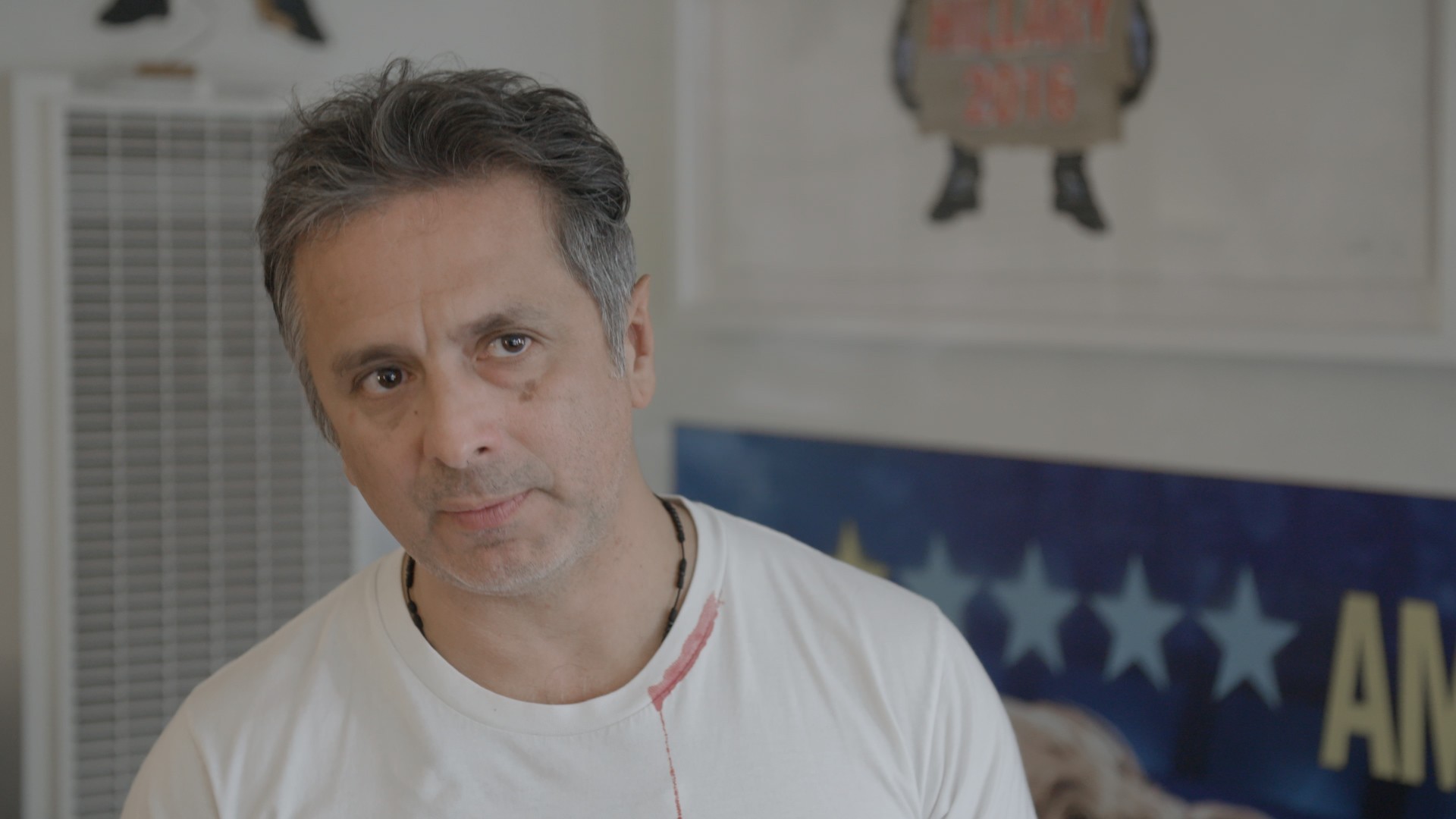 This segment originally aired January 5, 2018, on VICE News Tonight.