AP
Thai Prime Minister Prayuth Chan-ocha avoided difficult questions at a Bangkok press conference Monday by replacing himself with a cardboard cutout.
"If you want to ask any questions on politics or conflict, ask this guy," Prayuth said before walking away, leaving behind a gaggle of bemused reporters.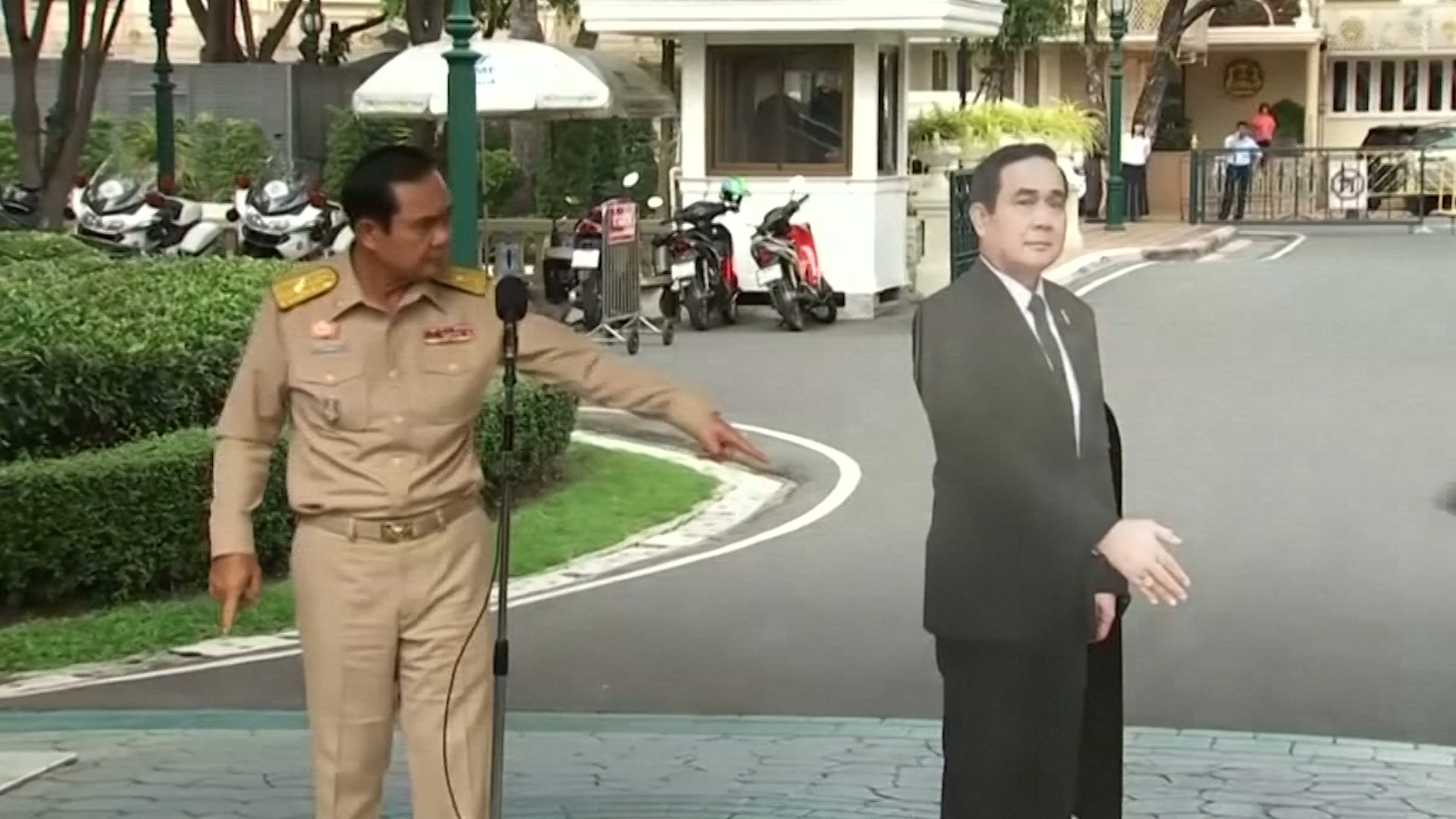 Prayuth was expected to take questions from journalists outside Government House, with the forthcoming general election, insurgent violence in the south, and the strict lese majeste laws ensuring jail time for those who insult the monarchy key issues for his administration.
Instead, reporters got a life-size stand-in.
Prayuth, who led the 2014 military coup, has a history of odd behavior around the media.
The prime minister once fondled the ear of a sound technician for several minutes during an impromptu news conference, the Bangkok Post reports, and has flung banana peels at cameramen. He even threatened to execute journalists that criticized his government — something he later said was a joke.
Though some quipped the tactic could be employed by Donald Trump, Human Rights Watch criticized the move that adds to a "long list of his bizarre and bullying reactions to reporters."
"Thailand's junta leader General Prayuth Chan-ocha continues to show contempt of media criticism and scrutiny," Sunai Phasuk, senior Thailand researcher at Human Rights Watch, told Reuters.