Israeli woman holds her smart phone as she is presenting a 'Covid19' vaccination certificate named 'Green Pass', before entering a musical performance at Tel Aviv's concert hall on March 17, 2021 in Tel Aviv, Israel. (Photo by Amir Levy/Getty Images)
After a heartening slowdown in COVID-19 cases in North America, a "fourth wave"—largely driven by the Delta variant infecting unvaccinated, partially vaccinated people, and in rare cases, the vaccinated—is threatening to undo much of the continent's progress. As of last week, there was already a 378 percent increase in cases over July in the U.S. and the virus is again spreading faster and faster all over Canada.
While the number of active cases in the U.S. and Canada pales in comparison to pre-vaccine days, it's a reminder the pandemic is far from over, and millions of people still need to get vaccinated. One way to encourage that, experts say, is with vaccine passports—digital or physical passes that verify a person is fully vaccinated.
"It would be irresponsible, not to mention politically and economically self-defeating, to not try limiting the intermingling of vaccinated and unvaccinated populations," Globe and Mail health columnist André Picard wrote recently. "The most efficient way to stave off this scenario in Canada is requiring proof of vaccination in many public and commercial venues."
Yet many governments, especially those with a conservative or libertarian bent, are either avoiding vaccine passports or refusing them altogether—despite being widely adopted in Europe and elsewhere.
In Canada, nearly 60 percent of the population has been fully vaccinated, compared to less than 50 percent of people in the U.S., according to Our World in Data. Globally, 14 percent of people are fully vaccinated, but that figure plummets in lower income countries where only 1.1 percent of the population is partially vaccinated. To achieve herd immunity from the virus, vaccination rates need to hit upwards of 85 percent, several estimates suggest.
Vaccine passports are an effective way to encourage some people to get vaccinated because they offer pre-pandemic freedoms—a night out with friends, for instance—while minimizing the risk of catching the virus for both vaccinated and unvaccinated folks. At the same time, people continue to have the right to refuse inoculation, but if they exercise it, they lose the freedom to go out and put others in danger. In short, vaccine passports act as both carrot and stick. 
They often work even better than lotteries that give away money and other prizes to vaccinated folks, said Ève Dubé, a medical anthropologist at Laval University.
From France to Denmark to Greece and beyond, people are increasingly required to show proof of vaccination status via some form of a vaccine passport (or a negative COVID test) in order to access indoor services like eating out or visiting a museum or a concert or a sports event. The European Union also introduced a passport system that allows citizens to move freely between member states as well as Switzerland, Iceland, Norway, and Liechtenstein.
"In Europe, of course, they embrace public health measures more than we probably do in general," said University of Calgary professor Lorian Hardcastle, who specializes in health law and policy. "There's more of a communitarian view of society as a whole rather than the 'individual rights' language that we see, particularly in the U.S." 
Alberta and Florida are led by politicians whose voting blocs have a "real libertarian arm," she said.
Florida Governor Ron DeSantis made it illegal for cruise ships to require passengers to prove they've been vaccinated. (Florida notably broke its daily record for COVID cases on Saturday with 21,683 positive tests.) In Alberta, Premier Jason Kenney has also said he will not implement vaccine passports, all while opting to shut down COVID testing sites and remove rules that require people who test positive to quarantine for 14 days.
People are OK with vaccine passports
Publicly, there's fairly high—and somewhat bipartisan—support for vaccine passports, at least in some form. An Ipsos poll found the majority of Canadians support them for travel (71 percent) and various indoor events and activities (67 percent), while another Ipsos poll found most Americans support vaccine passports for a variety of reasons. A notable three-quarters of Floridians disagreed with DeSantis' decision to make vaccine passports on cruises illegal. 
U.K. Prime Minister Boris Johnson has walked back on his initial stance against vaccine passports, promising that by September, people will need to show proof of vaccination to get into "high-risk" areas like nightclubs and "other venues where large clubs gather." Manitoba, a conservative province, was the first to implement a digital vaccine ID in Canada, while Saskatchewan's Premier Scott Moe is working with the federal government on a digital pass, even though he said he wouldn't implement a provincial vaccine passport system because of privacy concerns.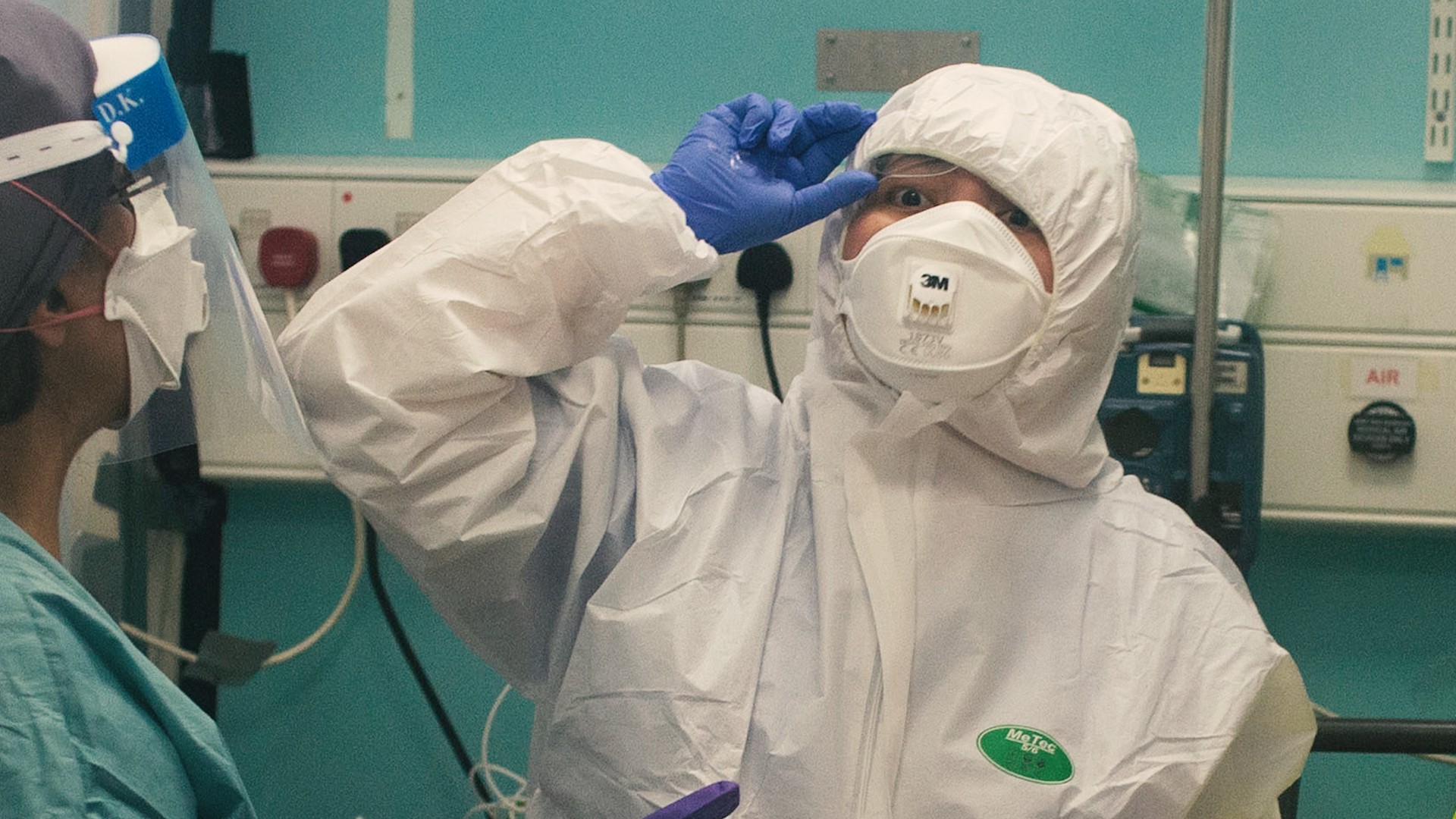 Prime Minister Justin Trudeau's office has confirmed that a federal vaccine passport, largely to enable international travel for Canadians, is in the works, but it likely won't drop until December at the earliest. 
In the U.S., state and local governments control vaccine-related rules, but as VICE News previously reported, vaccine mandates are coming. President Joe Biden already made it mandatory for federal workers to get jabbed or else wear masks and regularly test negative for COVID. A number of government agencies and private businesses, including Veterans' Affairs and Goldman Sachs, have taken matters into their own hands by requiring their employees to disclose vaccine status too. 
As for Alberta, "there is very, very little appetite politically for any sort of closures or shut downs, so one wonders if maybe the province will start to soften its stance on vaccine passports to keep things open," Hardcastle said, adding that vaccine passports are just one option.
"Governments need to embrace all strategies to get at that more persistent percentage of vaccine uptake. The same strategy won't work on all people," she said. 
What about the privacy concerns?
Privacy concerns and personal freedoms are touted by anti-vaxxers and some officials as the main reasons for avoiding vaccine passports. According to Hardcastle, privacy concerns have been "somewhat overblown." It's likely the passports would only require a person to publicly disclose their name and vaccine status—almost like pulling out an ID that shows your birthday when buying alcohol. (It's worth noting that New York state's opt-in vaccine passport has been found to have some concerns with how its data is stored.)
However, we give away more of our private information and data to corporations and apps every day, Hardcastle pointed out. "As long as restaurants and bars aren't saving the information, then there really isn't a concern," she said.
The measure could become more coercive if governments decide you need to show a vaccine passport to access essential services like a grocery store or pharmacy, she said. 
While Hardcastle acknowledged that there is often a tension between individual rights and the "greater good" when it comes to public health, "many people would argue that in the case of an infectious disease with physical and economic consequences, you can't have total autonomy."
Vaccine passports could infuriate anti-vaxxers and give them more opportunity to push against vaccinations, Hardcastle said. But as VICE World News previously reported, anti-vaxxers make up a tiny percentage of the population. For others, "a vaccine passport could actually be the thing to push them over the edge, if all of a sudden those people can't go out for dinner or travel," Hardcastle said. 
Clear public health communication can improve the efficacy of vaccine passports, said Simon Fraser University health geography professor Valorie Crooks. By explaining clearly how personal information is shared, who can access it, and for what reasons, the government will inspire trust. 
"Communication becomes so critical… The first thing that people are going to want to know is not only 'How do I get it' but specifically, 'what does this allow me to do?'" Crooks said.
Should I be worried about anything else?
A main concern with vaccine passports is they could leave out those who can't get vaccinated because of pre-existing health conditions. "They could still have a passport proving that they cannot be vaccinated," Dubé said. "Then it's a matter of individual risk—if you're not vaccinated because you can't for medical reasons, then it's your choice to visit places."
Vaccine passports can't be introduced too early either; there has to be enough time and vaccine supply for everyone in the eligible population to get their shots (which both Canada and the U.S. have). Otherwise, we risk punishing people who want the vaccine but have to wait to get it. 
"That said, once the vaccine has been rolled out to the whole population and main barriers have been removed, most recommendations that I saw consider that it is justified to impose a vaccine passport given the pandemic," Dubé said. 
Canada, in particular, is only just entering the vaccine passport discussion because vaccine uptake has been high. "We knew the summer would see cases drop," Dubé said. "People are now thinking, 'What will happen in the fall when schools reopen?' So it's not surprising that this reflection is happening now."
Plus, if Canada manages to vaccinate enough people to reach herd immunity, then there wouldn't be a point to passports, other than for international travel, Dubé said. Quebec, for example, said it will implement a vaccine passport only if vaccine uptake plummets.
"We are preparing the ground for a vaccination passport, if and only if the situation were to deteriorate," the province's minister of health tweeted. 
So I'll be able to live and travel somewhat normally?
Restrictions vary from place to place, but so far, vaccine passports around the world largely grant access to indoor amenities—restaurants, bars—and crowded events—sports venues, concerts.
As for travel, the concept isn't new. To fly into a number of countries in Africa, travellers need to prove they've been vaccinated against yellow fever. Now, many countries are already controlling who can and can't enter based on COVID-19 vaccine status to protect their own citizens. 
Crooks pointed out that there are global concerns with vaccine passports, too, because rich countries have the resources to roll out vaccine passport systems, whereas poorer ones don't.
"If we have some countries requiring vaccine passports to gain entry, but people are departing from countries that do not offer them, we will see a shift in terms of people's movements," Crooks said. Countries that heavily rely on tourism revenues may face pressure to make it easier for people, including the unvaccinated, to enter, she said. 
Government and experts across sectors need to work together to implement and, later, refine vaccine passports systems so that they address domestic and global concerns, Crooks said. "We will see changes over time in how these get rolled out and how we use them in everyday life," Crooks said. 
Follow Anya Zoledziowski on Twitter.