When Andrea Mora took her grown daughter Karla to get her green card two years ago, she could barely contain her excitement on the drive to the immigration office. "The happiness…" Mora tells me in Spanish. "We were looking so forward to the interview." Finally, she would have her entire family together in the US.
But instead of walking out of the immigration office with a green card, Karla was given a deportation order on the spot. She was a victim of the sort of misinformation and sometimes deliberately misleading advice that experts say is all too common among immigrants looking for permanent resident status.
Mora, who asked that I change her name, came to the US 11 years ago from Costa Rica to be further from her alcoholic husband and closer to her eldest daughter, who is married to a US citizen. After being sponsored by her daughter, Mora now has resident status. She was hoping to sponsor her younger daughter, Karla, who came to the US on a tourist visa. So she borrowed money from friends to get the $5,000 to pay a notario—a term for a notary or immigration consultant—who advised her and helped them fill out the paperwork to apply for Karla's residency.
But notaries don't have law degrees. The one that Mora saw not only filled out the paperwork incorrectly, she also promised an outcome—a green card—that attorneys familiar with the case say would never have been possible.
Those errors led to her interviewer at the immigration office not just turning her application down but telling her to leave the country. Heaping injury upon injury, the notario's high fees meant that Mora is still paying back the friends who lent her money two years ago.
"The consultant said 'Your daughter's eligible,'—she wasn't eligible," says Daniel Sharp, legal director of the Central American Resource Center (CARECEN) in Los Angeles. "So you have this fundamental flaw in the system where you have people going to non-attorneys for these consequential decisions. The case was doomed from the start."
---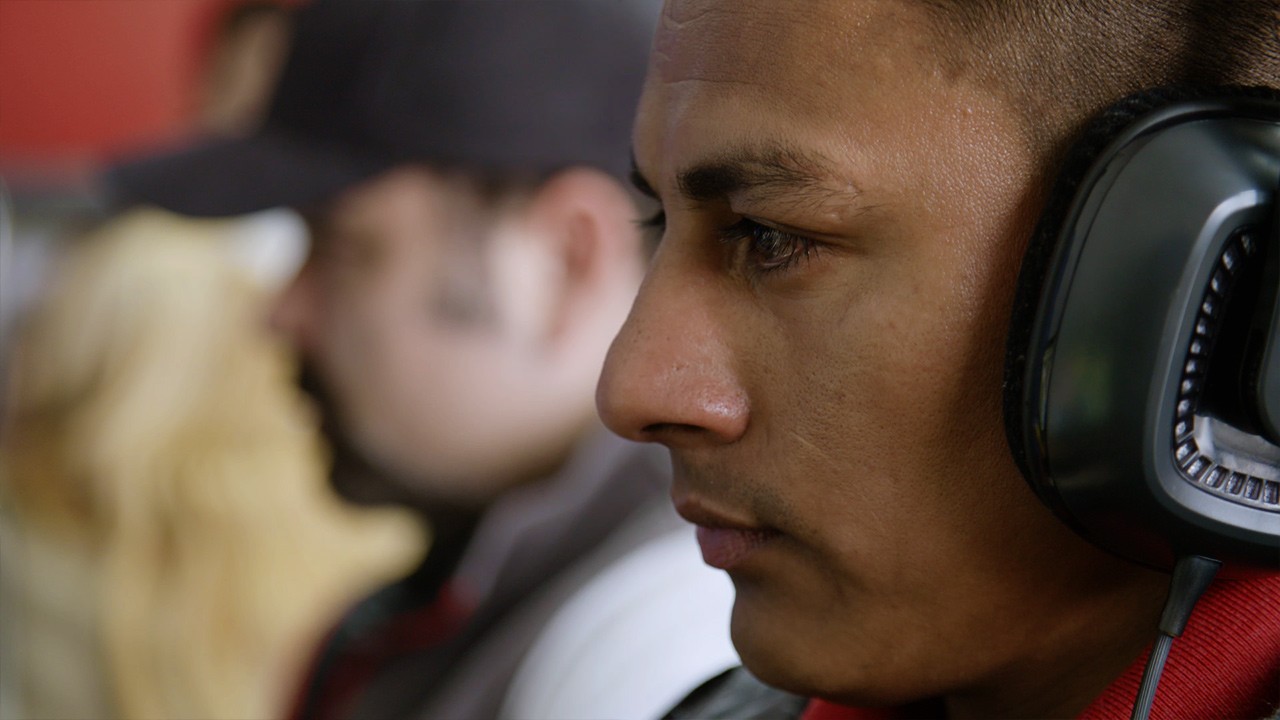 ---
The word "notario" translates to "notary" in English, but in many Spanish-speaking countries it has the same meaning as "attorney" and refers to someone with an actual law degree. Here in the US, notarios and immigration consultants (the terms are used interchangeably) can help translate forms and submit completed forms on someone's behalf but, under the law, are not permitted to offer any legal advice. It's nearly impossible to regulate the industry.
Many notarios charge thousands of dollars, falsely promising a path to citizenship. Without knowing it, their immigrant clients submit applications that have no merit. After their requests are denied, it often sets the deportation process in motion.
"So they're worse off," Joseph Villela, of the Coalition for Humane Immigrant Rights (CHIRLA), tells me. "They are in limbo, and they are more underground than ever." Some might not even be aware that they have a deportation order because many of those orders are issued in absentia. In many cases, immigrants would be better off staying undocumented and never applying for a green card in the first place. But many immigrants don't want to hear that.
"They say, 'I've been here ten years,' they're trying to find the right answer," says Villela, adding that many immigration consultants tell clients if they've been in the US ten years they can get a green card, guaranteed. (It doesn't matter how long an undocumented person lives in the US, a lengthy period of residency doesn't by itself confer any status.)
CHIRLA offers low-cost legal services and gives free educational presentations all over Los Angeles, at schools, churches, and community organizations to lift the veil on immigration fraud.
"When someone comes to our office for legal advice, they see an attorney first and (often) that attorney will say, 'You have no case,'" says Villela. "And that person will say, 'Are you sure?' They become more desperate and vulnerable to find the answer somewhere else. We believe that immigration consultants are wolves wearing sheep's clothing. Selling them hope. And the hope is never there."
Bad guidance during the complicated process of applying for resident status can have consequences that linger for years.
Gabriela, 33, who asked that I change her name, came here from Mexico with her parents when she was a young child. Her father was a migrant worker; she grew up near the Sacramento River Delta. "All those little towns where there's pear growing and walnuts, all that agriculture," she says. Once her family had been here over ten years, her father went to an immigration consultant, who told him he was eligible for residency. He applied for himself and the family and was denied.
"The way the application had been filled out had made it seem like he was trying to commit fraud—and he wasn't," she says. She didn't find out about the fraud charge was until she applied for DACA, the Obama-era policy allowing people who came to the US illegally as children to remain. In that process, she had to resubmit her father's prior paperwork.
Gabriela describes her eventual approval for DACA as bittersweet. "Every time I renew my paperwork, his is resubmitted. As of what we know now, there's no order of deportation against him, but we live every day, believing in the miracle that he will be OK. Of course with this new administration, things change."
"When it comes to immigration services, there is no room for error."
As immigrants worry about deportations under the Trump administration, they may become more vulnerable to false promises.
"The immigrant community continues to be victimized because there is a growing urgency to obtain immigration benefits since President Trump assumed office," a spokesperson for the Los Angeles City Attorney's Office tells me. The office created a task force to investigate and prosecute immigration fraud, and state legislation has been introduced to eliminate immigration consultants all together. If approved, it would allow only attorneys, federal accredited agencies, and paralegals under attorney supervision to fill out immigration forms. Currently in California, there are state guidelines for the profession, but they are nearly impossible to enforce.
"The reality is that applying for residency, citizenship, DACA, and other types of immigration relief is a legal action that can have real-world consequences if not done carefully," the bill's author, California State Assembly member Anna M. Caballero, said in a statement. "If these applications are not thoroughly and properly filled out there may be significant immigration consequences, including possible deportation. When it comes to immigration services, there is no room for error."
Villela points out that immigration procedures change frequently, and it can be challenging to keep up if one isn't a lawyer. "For instance, the citizenship application pages changed dramatically in the past two years. It went from a couple of pages to more than 20 pages. There are a couple of questions that are tricky and require a legal analysis to answer," he says.
In the case of Mora's daughter Karla, she would never have been eligible to adjust her status from the US after overstaying a visa, Sharp tells me. She would have had to go back to Costa Rica and apply from there.
"She's traumatized," Mora says of her daughter. She breaks down into tears as she speaks. Her daughter went to school here, learned English, holds a job. But none of that helped her. During the immigration interview, the official told Karla she didn't have the right to work or study here, that she was a delinquent. "Maybe they're not using that word the way I use it," she says. "But I take it very hard."
Mora went back to the notario to relay the devastating outcome of her daughter's case.
"The first thing she told me was, 'I'll help you become a US citizen'," Mora laughs in disbelief. She then suggested Karla marry a US citizen. Mora was aghast. "I would never let my daughters get married if it's not for love. It's not right," she says.
The consultant is still in business, and there's little recourse.
"There are civil remedies," Sharp tells me, "but it can be very hard to recover money. So, in theory, yes. Her daughter would have to come forward—vulnerable, case denied, deportation order—and then confront this person who's ripped them off in a court proceeding. Even when we have everything in place, it's uncommon that people want to go ahead." Sharp estimates that less than 1 percent of people come forward.
Calls and emails to the National Association of Immigration Consultants went unreturned.
Mora is now taking citizenship classes and, while nervous about the process, is hopeful that once she becomes a citizen she can re-petition for her daughter. She is working closely with attorneys. At this point, she says, her daughter is so soured by the entire process that she talks about just going back to Costa Rica. Mora hopes it doesn't come to that. Which is why she's speaking out now.
"I have never told this story," says Mora. "I was embarrassed. I thought we were the only ones. When people asked how our process went, we always said—let's not say anything. Always silence. Until now. I think it's good, it's better to tell people, to help other people. There are a lot of people in the same situation as I am. I know I'm not the only one anymore."
Cole Kazdin is a writer living in Los Angeles.