Illustration by Lia Kantrowitz
Fifteen years ago, the only scent with the capability to challenge those wafting from Sbarro and Panda Express arrived in American malls: Abercrombie & Fitch's signature Fierce cologne. It wasn't just a mall-specific smell, like Claire's Ear Care Solution or a chlorinated fountain; it was a force that prevented perfume-sensitive moms from accompanying their sons to purchase the newest colors of the Classic Polo. Fierce was a generation-defining scent for teen boys who just wanted teen girls to think they smelled good. And maybe kiss…or more.
I first became aware of the musk at the miserable age of 13, when I was redistricted away from my beloved middle school. At my first middle school, I could shamelessly parade around with my fellow nerds, wearing the same high-water, sequin-embroidered Aeropostale jeans every other day. At my new school I discovered that family wealth often fed into popularity, and that my mom would have to start driving me to a mall half an hour away to buy $50 polo shirts if I ever wanted to be cool. I soon made an olfactory connection. Unlike other hot-boy smells, such as Axe or Old Spice, Fierce was expensive, not as widely distributed, and therefore less accessible—it was only for the wealthiest and coolest. Boys who wore Fierce didn't know I existed, and I had a crush on every single one of them.
Read more: 'It Allowed Me to Feel Like a Piece of Ham in a Tube Top': A Eulogy for Wet Seal
The cologne was, of course, concocted to do just this. In the early aughts, rising star perfumer Bruno Jovanovic and masters Carlos Benaïm and Christophe Laudamiel, the iconic duo who also collaborated on the timeless Polo Blue for Men the following year, developed a liquid teen masculinity that would come to define a generation of cute boys by a mixture of marine breeze, sandalwood, and "sensual musk woods." Ignoring the nonsensical addition of "woods," the latter is historically derived from the glands of a musk deer, which secrete the scent to attract mates. In 2002, A&F bottled the fragrance in glass bottles imprinted with photographs of washboard eight-packs—simultaneously homoerotic and aspirational—and put the cologne on the market. "It masters the laws of attraction, embodying strength by setting itself apart from the crowd," A&F's website reads. "Fierce is not just a cologne it's a lifestyle [sic]."
As an attempt to assess its legacy on its 15th anniversary this year, I turned to social media to solicit anecdotes from anyone with memories of feeling Fierce. "[That smell] is imprinted in my olfactory memories like nothing else," said 32-year-old Maggie, a former Abercrombie employee who recalled having to spray every inch of the store with the cologne.
When I talked to Cody, a 26-year-old who wore the cologne "religiously" between the ages of 17 and 22, he joked that he budgeted replacement bottles into his expenses every year when he started to run low. His signature scent also beckoned a love interest that would become his girlfriend for nearly five years—meaning it was inarguably life-changing.
---
Watch: Stella McCartney on Fake Fur, Rihanna, and Well-Fitted Bras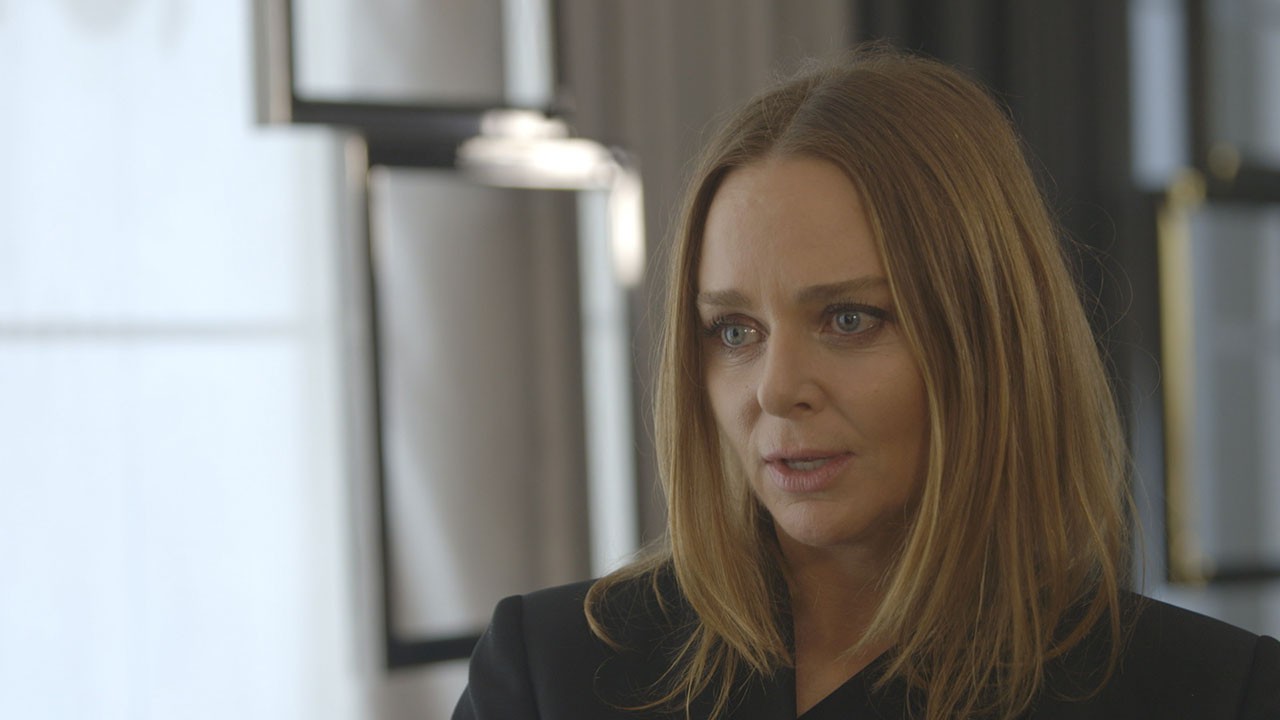 ---
"My past significant other and I used to joke that it brought us together, as the aroma is what got her attention to me for what she claims was the very first time," Cody told me. "Though we're no longer together, we still joke occasionally about that fragrance and how captivating it was."
Associating the cologne with a youthful romance is common. At the mercy of a manipulative crush, 28-year-old Alex—who was 16 at the time—says he once asked his aunt to drive him 50 miles to get to the closest Abercrombie store so he could buy a bottle of Fierce.
"My crush [had gone] to the store, but instead of buying it for me outright, she bought me a gift card for the exact amount, and I had to go buy it," he told me. "We did end up dating, and I would put way too much on any time we hung out, just to impress [her]… But in the end not even that wonderful cologne could keep us together."
"My crush [had gone] to the store, but instead of buying it for me outright, she bought me a gift card for the exact amount, and I had to go buy it."
For 24-year-old Crysta, the cologne doesn't recall a specific relationship, but rather a general atmosphere: "pubescent insecurities, basement parties with boys, stolen sweatshirts, and fall football games." She remembers the difficult search to find the polo with the most obvious Abercrombie branding, like an obnoxiously large moose; once acquired, she'd douse it with sprays of the sample bottle at the cashier's desk and hope that and she'd catch compliments the next day at school.
Thirty-one-year-old Joseph didn't discover Fierce until he first entered Abercrombie with the desire to reinvent himself pre-college. One of his shopping goals that day was to pick out a "signature scent," which the Fab Five of Queer Eye for the Straight Guy had advised men to find. Because the larger Fierce bottles were prohibitively costly, he picked out a $50 bottle that he said was "still too expensive for [his] budget," but he didn't want to look—or smell—cheap.
"In an instant, I could smell like this store that held so much cultural cachet," he told me. "A $50 bottle of shitty cologne may not mean a lot to most people, but for me, it [was] almost like an amulet of power. It was intoxicating."
But in addition to its 15th anniversary, 2017 also marks another new development in Fierce's history. Last month, Abercrombie announced it will no longer make its employees spray their spaces' clothes with ten pumps of Fierce every single hour. But sensitive-nosed mall-goers shouldn't breathe too easy—the brand will now shower its stores in Ellwood, one of its three new gender-neutral fragrances, advertised as "a fragrance for everyone."
As online shopping and economic disparity are rendering shopping-mall culture unnecessary, unappealing, or both, Abercrombie stores don't quite have the allure that they did in the 2000s. That they're now producing—and replacing their signature scent with—a gender-neutral perfume is a pretty blatant attempt to prove relevance while shifting the brand away from its former oversexed image. Whereas Fierce was "the world's hottest fragrance," Ellwood is much more tempered, an "addictive, modern scent." But like most obsessions from our teenage years, Fierce may be a relic of a strange recent past, but it will forever live on in the hearts of those who wore it. Scent is closely tied to memory, and for many millennials, the early aughts will always smell Fierce.