On Saturday, footage surfaced of a campus cop at the University of California, Berkeley, citing a hot dog vendor for running his stand without a permit. As students streamed by the cart on their way out of a football game, officer Sean Aranas rifled through the vendor's wallet and took out all the cash inside before seizing it.
According to local blog Berkeleyside, UC Berkeley alum Martin Flores captured the scene on Saturday afternoon and uploaded it to Facebook, where the video—since shared on Twitter and other social media platforms—has been viewed more than 11 million times. Flores wrote (in a now-private post) that he'd walked to the food cart to buy a few dogs with his daughters, but halfway through the transaction, the cop told the vendor—identified only as "Juan"—that he was getting shut down.
As Aranas pulled the cash from Juan's wallet, Flores repeatedly asked him why he had to take his money.
"People can drink on campus [at] football games and no tickets, but a hardworking man selling hotdogs earning a living gets his money taken and a ticket?" Flores asked.
"He doesn't have a permit," Aranas replied. He added, "Yep, this is law and order in action."
UC Berkeley police told local FOX affiliate KTVU the money Aranas seized was booked into evidence, adding that police have a right to seize cash from anyone subject to an arrest or citation. Still, they told KTVU they're investigating the incident.
---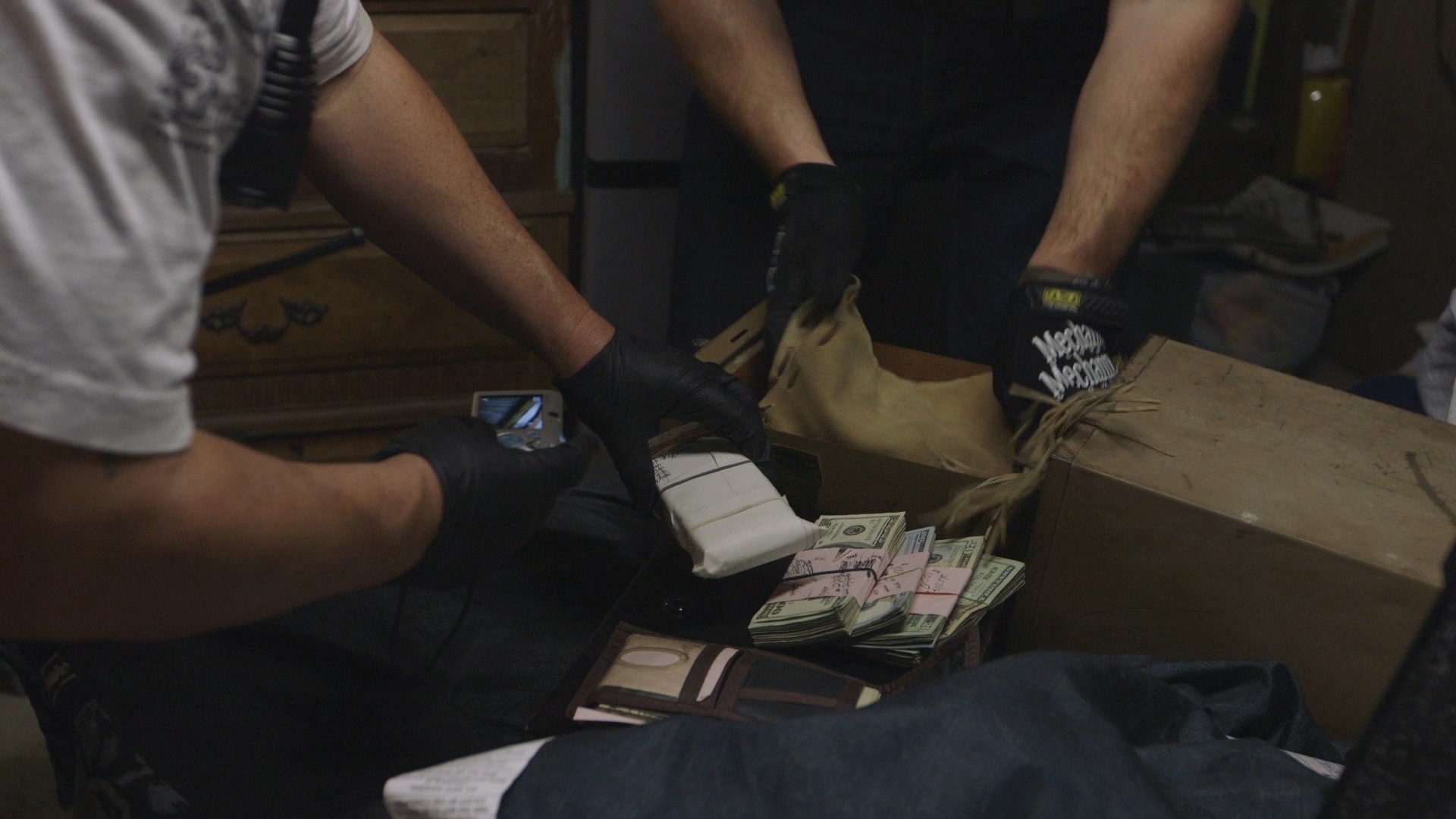 ---
Under a controversial law enforcement practice known as civil asset forfeiture, police are allowed to seize property and cash from anyone they merely suspect is involved in criminal activity. Often, even if those suspected criminals are proven innocent in court, it can be a costly, time-intensive nightmare to try to get their money back from the government. Once confiscated, that money usually goes back to the local police departments that seized it—a thorny setup in which local PDs are motivated by profit to scoop cash and other assets from suspected criminals.
"Basically, when one combines profitable ends with easy means, abuses abound," Ezekiel Edwards, the director of the ACLU's Criminal Law Reform Project, told VICE about the practice back in 2015. "You end up with legalized robbery by the government."
Though it'll likely be tough for Juan to get his money back, Flores launched a GoFundMe campaign to "ensure that Juan has his personal, legal, and professional matters addressed." The fund has already raised more than $35,000. According to the LA Times, Juan told Flores he plans to use the money only for personal losses and legal fees.
Follow Drew Schwartz on Twitter.