The National: Sleep Well Beast
The seventh studio album from the grown-up Cincinnati indie rockers was produced by the band's own Matt Berninger, Aaron Dessner, and Bryce Dessner. It includes the singles "The System Only Dreams in Total Darkness," 'Guilty Party," "Carin at the Liquor Store," and "Day I Die." —Alex Robert Ross
Mount Kimbie: Love What Survives
Mount Kimbie's third LP sounds fucking exhausting. "We Go Home Together," the album's first single, was a collaboration with James Blake that stretched Blake's voice to it's pained limits, either at the highest end of his falsetto or the fractured extent of a wail; what starts out as a plaintive organ in the mix turns into an anguished circus nightmare by the end. "Marilyn," with Micachu, sounded laconic on first listen, but everything was slightly imbalanced: the popped snares were a fraction of a second off the beat, the mix was a clutter, and Micachu was singing about shining teeth and watery graves the whole time anyway. "Blue Train Lines" was a collaboration with King Krule, whose idiosyncrasies require extreme exertions in themselves; pushing him on top of frantic, tricep-burning drums didn't mellow things out. —ARR
Zola Jesus: Okovi
The unclassifiable Zola Jesus' latest album, Okovi, features contributions from longtime collaborator Alex DeGroot, producer/musician WIFE, cellist/noise-maker Shannon Kennedy from Pedestrian Deposit, and percussionist Ted Byrnes.
Death From Above: Outrage! Is Now
After dropping the numbers at the end of their name, very loud Canadian duo Death From Above return with their third studio album. Produced by Eric Valentine, it includes the single "Freeze Me," which has all of the band's clatter and some added 90s house-pop piano.
Deerhoof: Mountain Moves
Deerhoof's 14th studio album is political at its core, as befits a band who've been collaborating with Democracy Now a whole lot recently. John Dieterich, Satomi Matsuzaki, Ed Rodriguez, and Greg Saunier tried to create a democratic record here so, unlike previous records, Mountain Moves was made in collaboration, with 10 of the album's 15 tracks showcasing a voice that doesn't belong to the band. —ARR
Partner: In Search of Lost Time
Where countless other bands take inspiration in heartbreak and loss, Partner find humor in the mundane, awkward situations of everyday life. These moments are everywhere on the Windsor, Ontario-based power-pop band's turbocharged skit-filled debut album In Search of Lost Time. Whether it's dropping your glasses in a used toilet of stranger's pee (and picking them up) like on "Gross Secret" or finding your roommate's dildo on "Sex Object," Partner's songwriting duo Josée Caron and Lucy Niles add enough levity and '90s alt-rock-inflected power-chords to laugh any embarrassment off. —Josh Terry, Partner's Shredding Power-Pop Will Be Your "Ambassador To Ecstasy"
Usnea: Portals Into Futility
Not many extreme metal records come with a specialized recommended reading list, but Usnea does just that in an effort to contextualize the lyrical ambiguities on their sci-fi-inspired, politically-charged new album. Portals Into Futility marks the Portland band's third full-length (their second for Relapse Records), and its astoundingly heavy, nuanced funeral doom compositions are matched by lyrical heft. Unlike so many other extreme doom recordings, there are no histrionic throwaway syllables here, no endless misery or self-loathing; intense emotion (specifically negative emotion) is obviously an important, intrinsic doom metal hallmark, but as Usnea shows, despair and grief take many forms. Some weep, some wallow… and some protest. —Kim Kelly, Usnea's Impossibly Heavy New Doom Metal Album Is a Sci-Fi Odyssey
Cannabis Corpse: Left Hand Pass
For a band that exclusively writes death metal songs about marijuana, there are a surprising number of layers to the Cannabis Corpse experience. Of course, there;s the overt expression of love for weed and death metal from a band that was formed as a THC-laced tribute-slash-parody of the genre's biggest band, Cannibal Corpse. Then, there's the Richmond, VA-based band's updated take on the glory days of 90s death metal, which adds technical know-how and polish to the spirit of the classic albums that emerged from Tampa's Morrisound Studio and Roadrunner Records (the un-fuck-with-able ground zero dyad of the sweatpants boner set). —Kevin Stewart, Weed-Obsessed Death Metallers Cannabis Corpse Return with 'Left Hand Pass'
Neil Young: Hitchhiker
The making of Neil Young's Hitchhiker sounds like something from a book about rock'n'roll history. Young, with only a guitar and a harmonica in tow, showed up at Malibu, Florida's Indigo Studios on August 11, 1976, and recorded the whole thing then and there (though the tracks only later became collectively known as Hitchhiker.) Eight of the tracks were used later on in his career. This sort of They-Don't-Make-'Em-Like-They-Used-To musicianship is much fetishized in a music climate that is dominated by the digital, and though, yeah, that sort of attitude is boring and often used to discredit emerging forms, it is pretty thrilling to strap in and hear something so raw by such a beloved artist. —Lauren O'Neill, Neil Young's 1976 Album 'Hitchhiker' is Streaming Now, Dad Rock Lives
Various Artists: Insecure: Music From the HBO Original Series, Season 2
The second soundtrack to Issa Rae's acclaimed HBO show—the first, curated by Solange, came out earlier this year—features Rae herself on a few skits cut from the show. With Bryson Tiller, GoldLink, and Daniel Caesar all included, it makes for a cool playlist. But the highlights are the two new songs: Jorja Smith's "Fine Line" and SZA's "Quicksand." —ARR
Princess Nokia: 1992 Deluxe
The reissued deluxe version of Princess Nokia's 1992 features seven new songs and is worth revisiting. Princess Nokia recently took us to the Bronx Beer Hall in New York to talk about her ascent for Noisey Next and you can watch that here. —ARR
Tim Barry: High on 95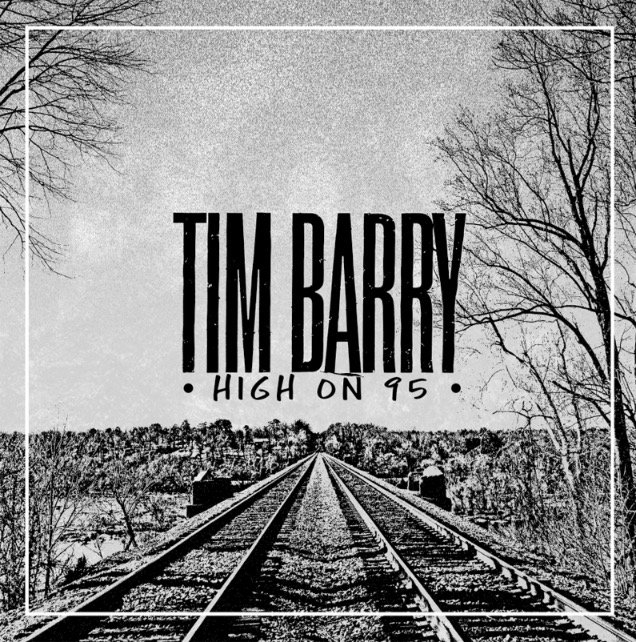 Former Avail frontman Tim Barry's latest album was, as ever, produced by Lance Koehler at Minimum Wage Studios in Richmond Virginia. And it captures the same cathartic, modern Guthrieisms of his back catalog. It also comes with this video for the album's title track, shot by Barry's daughter. You should watch it. —ARR
Big Baby Gandhi: 27
Bangladesh-born, Queens-based rapper Big Baby Gandhi marks his comeback with 27. It features production from Cities AVIV, Mike Finto, RGB, and Steel Tipped Dove. It also features a back-to-back centerpiece of "Ramifications of Colourism in Post Colonial Societies" and "Ban This Dick." —ARR
Chad VanGaalen: Light Information
VanGaalen's new album, Light Information, was born during a very busy time time for him. In that stretch the father of two finished and released a different album, 2014's Shrink Dust, recorded a collaborative album with Dog Day's Seth Smith, produced the debut album by Alvvays, and won the Prism Prize for directing Timber Timbre's "Beat the Drum Slowly" video. Then in 2015 he was offered a job that he has described as "pretty close to a dream come true (minus being able to kickflip down a set of stairs)." Emmy-nominated director, writer and editor Daniel Stessen asked VanGaalen to write music for his spaced-out Adult Swim series, Dream Corp LLC, which premiered on the network last October. —Cam Lindsay, Chad VanGaalen Is the Jim Henson of Acid Dreamlike Creations
Alvvays: Antisocialites
When Alvvays teased their long-awaited sophomore record, Antisocialites, with an illustrative gif and sound snippet, among the collected images, which look a lot like a mood board, was the Hermit tarot card. The ninth card in the major arcana depicts a lonely-looking figure, holding a lamp, representing introspection and solitude. Molly Rankin— along with Alec O'Hanley—on the phone from the UK, where the band is currently on tour, tells me that this theme is the heart of the album. This sense of isolation—of escapism and separation—on Antisocialites is decidedly opposite from their debut. "I was very much trying to be a part of something [on the first record.] I think it's a little more rooted in desperation," Rankin says. "[Antisocialites] is more like ripping off a band aid. Trying to preserve yourself, your health, and your state of mind." —Sarah Macdonald, Alvvays Escape Normal Life on 'Antisocialites' and We Can Too
Follow Noisey on Twitter.