Six years of civil war has left most of Syria, a country once known for its ancient cities, in ruins.
On the battlefield, Syrian dictator Bashar al-Assad's forces continue to fight a loose, and increasingly diminished collection of anti-government rebels. While in the country's east, coalition forces have crippled a once fearsome ISIS, driving the group from its strongholds.
War continues to rattle much of the country, and peace remains a notion far off in the distance, but one thing has come into focus with each passing day: Assad isn't going anywhere.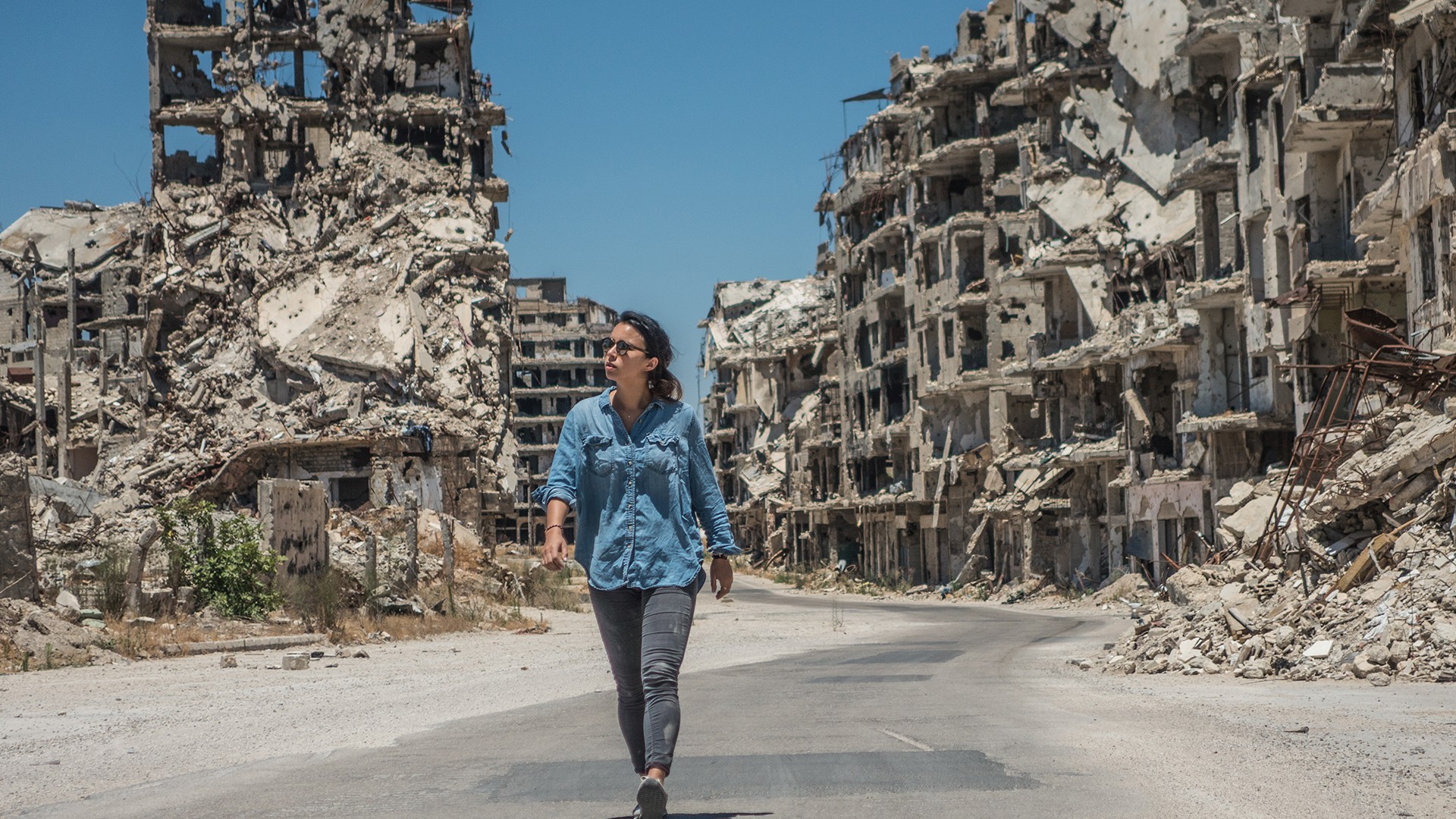 Despite near universal condemnation from western powers, and repeated promises from the U.S. that there is no future for Assad in Syria, the Syrian dictator remains. This once unthinkable reality is, in no small part, thanks to the crucial backing of Russia and Iran, whose relentless bombing campaigns and ground support helped Assad's army take control of Syria's five major cities: Aleppo, Damascus, Homs, Hama and Latakia.
As the war drags on, and with few opponents showing a formidable threat to his rule, Syrians and international leaders are increasingly accepting Assad's inevitability.
To see what life is like under Assad's rule, VICE News travelled to Syria just as the final bombs were falling over Aleppo.
Read: The world ignored these many warnings and allowed Aleppo to become a humanitarian disaster
What we discovered was a controlled echo chamber of sorts: Though Assad has been sharply condemned by the international community for his military's persistent war crimes and human rights abuses (including its torture of women and children) it's almost impossible to find a single word of criticism about his rule in the areas he controls.
No matter the question, and even among apocalyptic scenes of bombed out cities and devastated landscapes, we got nothing short of devout regime loyalty.
This acquiescence may be the ultimate monument of Assad's victory.