Attorney General Jeff Sessions kicked off 2018 by rescinding an Obama-era policy on marijuana, triggering a level of paranoia among weed users and entrepreneurs more commonly associated with that person who ate way too many edibles from the dispensary.
The feds probably aren't going to raid your local dispensary this weekend, but a certain degree of concern about the future of legal weed is warranted.
Here's what you need to know about the situation.
WTF actually just happened?
Sessions sent a memorandum to federal prosecutors across the country telling them they now have the authority to pursue marijuana cases at their own discretion. It does away with a set of marching orders from 2013 known as the Cole Memo, which essentially told federal prosecutors to only pursue cases that involved flagrant violations of the law, such as black market dealers shipping large quantities of weed from one state to another.
The memo from Sessions includes the phrases "marijuana is a dangerous drug" and "marijuana activity is a serious crime." He wrote that his move marks a "return to the rule of law is also a return of trust and local control to federal prosecutors."
In a separate statement issued by the Department of Justice, Sessions said his memo "simply directs all U.S. Attorneys to use previously established prosecutorial principles that provide them all the necessary tools to disrupt criminal organizations, tackle the growing drug crisis, and thwart violent crime across our country."
Basically, Sessions told his underlings to ignore state marijuana laws and start going after people on federal pot charges whenever they see fit.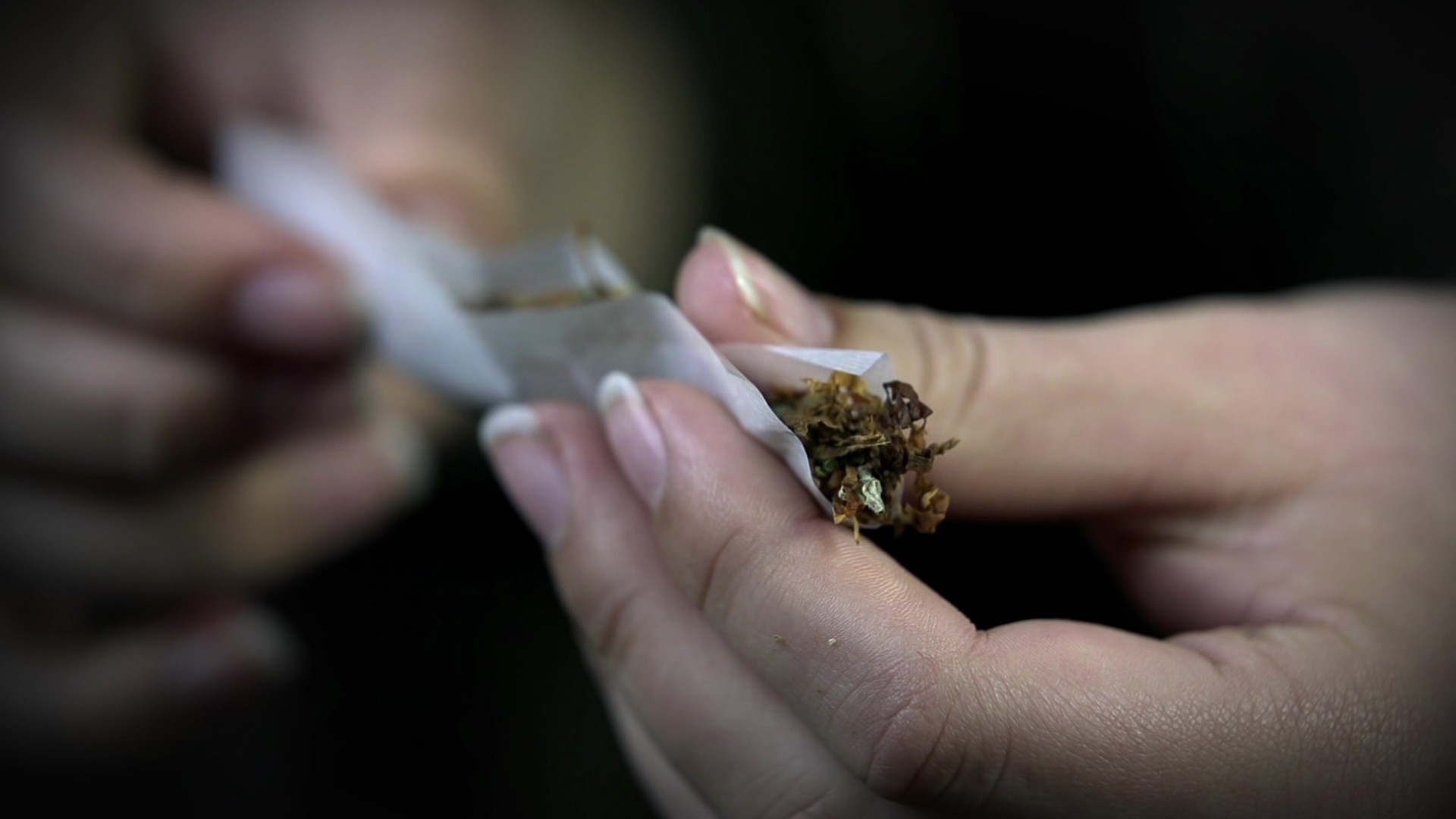 READ: It looks like Jeff Sessions just kicked off his war on legal weed
Are the feds coming for you and your bong?
The short answer is no, or at least probably not. Federal prosecutors mostly care about the big stuff: Organized crime, money laundering, and other serious illegal activities that probably don't involve the casual stoner.
VICE News contacted U.S. Attorney's offices in states with recreational marijuana laws to ask how they plan to interpret the memo from Sessions. Those that responded more or less said they will continue with business as usual.
Billy J. Williams, U.S. Attorney for the District of Oregon, said his office will continue to place an emphasis on "stemming the overproduction of marijuana and the diversion of marijuana out of state, dismantling criminal organizations and thwarting violent crime in our communities." Those are essentially the same priorities that were outlined in the Cole Memo.
Bob Troyer, the U.S. Attorney for the District of Colorado, said his office has "already been guided" by the principles Sessions referenced in his memo, and he will continue to focus on "identifying and prosecuting those who create the greatest safety threats to our communities around the state." The U.S. Attorney in Washington state said something similar.
Andrew Lelling, U.S. Attorney for the District of Massachusetts, said his office will "aggressively investigate and prosecute bulk cultivation and trafficking cases, and those who use the federal banking system illegally." Lelling also said his office will "continue to use our prosecutorial discretion and work with our law enforcement partners to determine resource availability, weigh the seriousness of the crime and determine the impact on the community."
U.S. Attorneys in Nevada and the Central District of California, which includes Los Angeles, declined to comment. Federal prosecutors elsewhere in California did not respond to inquiries from VICE News
In Seattle, Mayor Jenny Durkan, a former U.S. Attorney who helped craft the old Justice Department policy on marijuana enforcement, called a press conference to assure the city's marijuana users they have nothing to fear. "You are safe," she said.
What about those rich guys who bankroll legal weed?
This is where it starts to gets hazy, since the memo from Sessions specifically referenced prosecutions for money laundering and illegal banking. Investors who were already wary of putting their money into the pot business now have even more cause for concern.
"Investors in California I can tell you are a little worried," said Hilary Bricken, a Los Angeles attorney who represents marijuana industry clients across the country. "I had one client call and say, 'I was going to do this licensing deal but now we were double-thinking it. I don't want to lose my cash, my house, my real property, and be made an example of.'"
Publicly-traded marijuana companies lost 30 percent or more of their stock value after Sessions made his announcement yesterday, according to New Frontier Data, a business data and analytics company that specializes in the pot industry. Still, the company's CEO, Giadha Aguirre De Carcer, said the move by Sessions is "unlikely to be massively disruptive to cannabis business that are already in operation."
"Consumers are not going to stop buying cannabis in legal states, and businesses are not going to start laying off people or closing their doors just because of this announcement," Aguirre De Carcer said. "In the long run, the key question is how, specifically, the DOJ intends to enforce federal law in legal states, and that is still too early to tell."
Bottom line: While it's highly unlikely that the feds will start prosecuting marijuana users, it's entirely possible that your local dispensary could shut down — or be blocked from opening — because the owners or financial backers are worried about catching a federal case.
But wait, didn't Trump promise to respect state marijuana laws?
Trump made several comments on the campaign trail indicating his belief that decisions about marijuana legalization should be left to the states.
In an interview with a local TV news outlet in Colorado in July 2016, Trump was asked whether he would use federal authority to shut down recreational marijuana. He responded, "I wouldn't do that, no … I wouldn't do that … I think it's up to the states, yeah. I'm a states person. I think it should be up to the states, absolutely."
But since taking office, members of the Trump administration have repeatedly warned about the possibility of a crackdown. Sean Spicer said last February that there would be "greater enforcement" of federal laws when it comes to the recreational use of marijuana, and Sessions has made it very clear on multiple occasions that he opposes legalization.
Asked on Thursday whether Trump approves of the policy change from Sessions, White House Press Secretary Sarah Sanders didn't mince words: "The president believes in enforcing federal law… that is regardless of what the topic is, whether it's marijuana or it's immigration."
Elected officials from states with recreational marijuana laws have already started to formulate a counterattack. Most notably, Cory Gardner, a Republican senator from Colorado, announced yesterday that he plans to block Trump's nominees for positions in the Justice Department until Sessions makes it clear he won't interfere with state marijuana laws.
Sen. Ron Wyden, a Democrat from Oregon, urged federal lawmakers to use the upcoming vote on the federal budget deal as a way to "prevent the federal government from intruding in state-legal, voter-supported decisions." Language that blocks the feds spending tax dollars on certain marijuana prosecutions has been included in every federal budget passed since 2014, but it's still not a total guarantee of safety.
Washington Attorney General Bob Ferguson said a press conference Thursday that the state doesn't have any plans to take immediate legal action against Sessions, but his office is ready to file a lawsuit if it comes to that. "Take my word for it, but my legal team has been very focused on this issue from the day marijuana was legalized in Washington state five years ago," Ferguson said, adding later: "Our legal arguments have been crafted, we are prepared."