Getty Images
Russia's spy chief Wednesday accused the U.S. and Britain of carrying out the Salisbury nerve agent attack, calling it a "grotesque provocation" by Western intelligence agencies.
Sergei Naryshkin, director of Russia's Foreign Intelligence Service, told an audience in Moscow that the March 4 attack on Sergei Skripal and his daughter Yulia had been "crudely concocted by U.S. and British security services."
He also warned that Washington's actions were pushing relations with Russia back to Cold War levels.
"Washington has become fixated with the fight against a nonexistent, so-called Russian threat," he said. "This has reached such proportions and acquired such absurd characteristics that it's possible to speak of a return to the dark times of the Cold War."
He said the West was "ready to put up a new Iron Curtain around itself" and called on it to change course so as "not to bring matters to a new Cuban Missile Crisis."
READ: Russia is loving the fear the nerve agent attack inspired, U.K. says
Naryshkin's comments came as British and Russian officials attended an emergency meeting of the Organization for the Prohibition of Chemical Weapons (OPCW) in The Hague — the first time the body has met since the attack on Skripal, a former Russian double agent.
Moscow called the closed-door meeting, saying it wants the U.K. to share its evidence of Russian culpability, and to push for a joint investigation into the matter. Russian President Vladimir Putin said Tuesday he hoped the meeting would allow both sides to move past the issue.
But the British delegation to the OPCW called Russia's request for a joint probe a "perverse" attempt by Moscow to evade scrutiny.
"There is no requirement in the Chemical Weapons Convention, for a victim to engage the likely perpetrator in a joint investigation. To do so would be perverse," said John Foggo, Britain's acting permanent representative to the body.
Results from independent lab tests by the OPCW into the substance used in the attempted murder are expected next week. The body is not able to allocate blame for the attack, but could request that Moscow grant inspectors access to former chemical weapons sites to check stockpiles have been destroyed.
Britain maintains it is highly likely that Moscow carried out the attack, a stance backed by other Western countries, resulting the coordinated expulsion of about 130 Russian diplomats from across the globe. Moscow responded with a round of counter-expulsions.
Britain's Porton Down laboratory has identified the substance as Novichok, a Russian-developed nerve agent, and has said it was likely deployed by a state actor, but says it cannot identify where exactly the substance was made.
Britain's International Trade Secretary Liam Fox doubled down on the accusation against Moscow Wednesday, saying that Russia had been stockpiling the nerve agent and exploring methods to deploy it.
"We know that Russia has previously been willing to poison outside its borders," he said. "We know it regards ex-agents as being candidates for assassination. It's not the U.K. alone that came to this conclusion, it's a conclusion that's backed up by our allies around the world."
Yulia Skripal, who was also affected by the nerve agent, has reportedly gained conscious and is able to speak. Her father Sergei Skripal, who was convicted by Russia in 2006 of selling state secrets to the British, before being traded in a spy swap four years later, remains critically ill.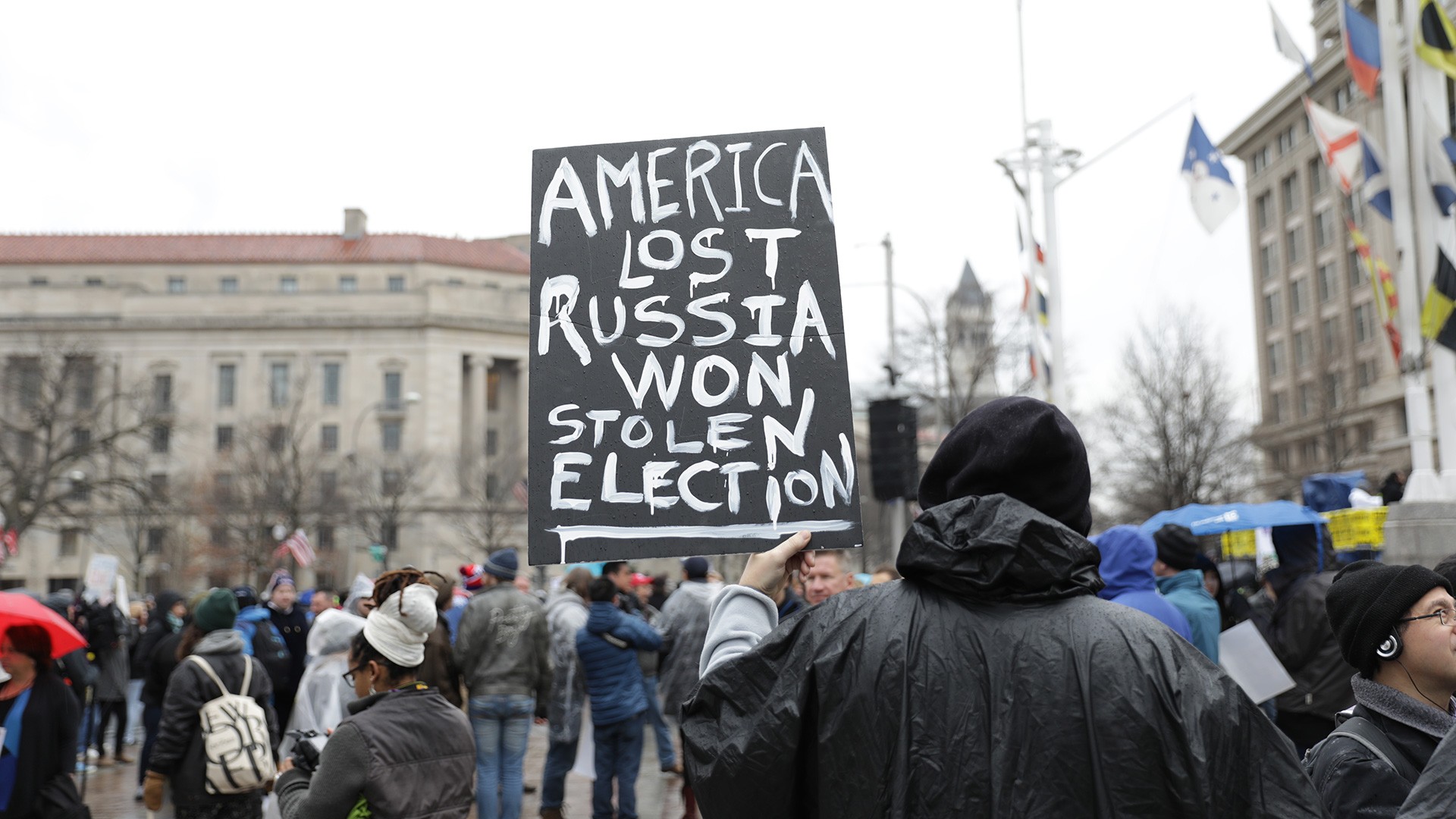 Cover image: Sergei Naryshkin attends National Historical Assembly's meeting at the Kremlin in Moscow, Russia, June, 22, 2016. Russians mark 75th anniversary of German Nazi's invasion in Soviet Union and commemorate victims of WWII today. (Mikhail Svetlov/Getty Images)