Denisa fled the Democratic Republic of the Congo after the government cracked down on her for speaking out against the ruling party. Police arrested and tortured her family and beat her up, and officials threatened them all with death. So the 35-year-old flew with her brother and sister to Central America and journeyed north to the US border, where they turned themselves into immigration agents to request asylum. Since the US government routinely detains asylum seekers—and has increasingly done so under the Trump administration—the agents sent Denisa to Texas's T. Don Hutto detention center, where she passed her first phase in the asylum process and remains while fighting her case.
But now Denisa, whose real name has been withheld since she is afraid of retaliation, is on the verge of being sent back to the DRC, despite the likely danger she'll face there. She has been threatened twice with deportation in the past six weeks, all because the immigration judge hearing her case thought she filled out paperwork inadequately.
"The judge was upset the asylum application had both handwritten and typewritten language, and he told her it wasn't detailed enough… He just said, 'You turn in a new form or I'll order you deported,'" Whitney Drake, an immigration attorney advising Denisa, told me. "She was confused and said she was terrified she would be deported without a decision on her asylum application."
Thanks to action by the Trump administration, immigration judges can now order asylum seekers like Denisa deported immediately, a drastic departure from previous requirements that the judges hear their cases in full. Since 2014, asylum seekers who passed the first phase of the process—called the credible fear interview—were guaranteed the chance at a complete hearing. But earlier this month, Attorney General Jeff Sessions eliminated that right by reversing a decision by the Board of Immigration Appeals.
The Justice Department, which did not immediately return requests for comment, has explained that this is to clear frivolous claims out of the immigration courts, which currently have a backlog of more than 600,000 cases. Sessions has claimed the asylum system is "being abused" and complained in an October speech that "under current practice, there is no cost or risk for those who make a baseless asylum claim."
But Sessions's decision means Denisa, along with tens of thousands of other asylum seekers, could be deported to life-threatening conditions simply for filling out a form wrong or not immediately sharing their whole story, immigration attorneys warn.
"Everybody agrees there needs to be greater efficiency in immigration court proceedings… but this isn't about efficiency. It's about deporting people," Denise Gilman, director of the University of Texas's Immigration Law Clinic, told me. "That's pretty clear."
---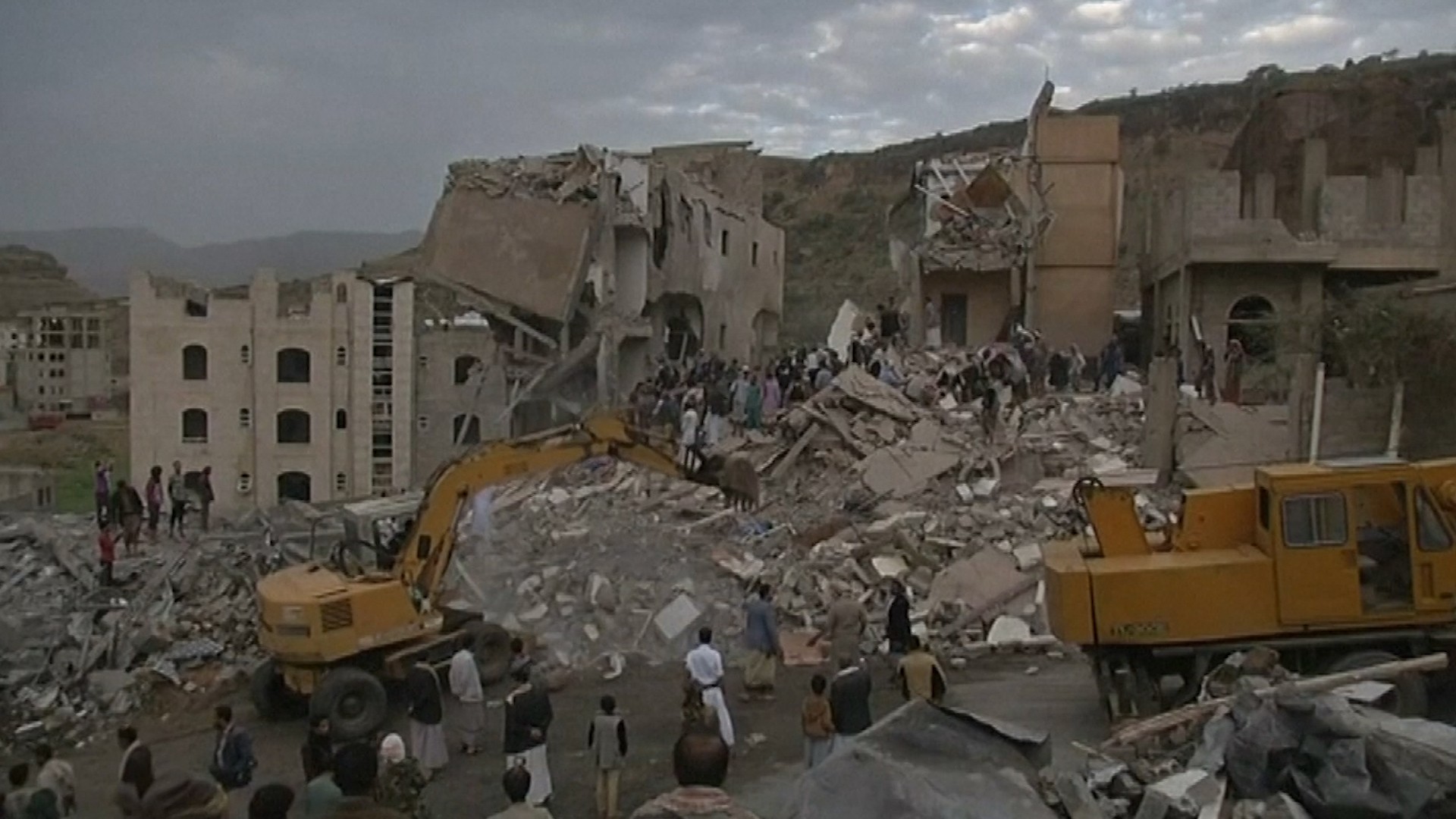 ---
Now that judges can dismiss a case immediately if an asylum application or initial interview is inadequate, asylum seekers could be deported simply because they don't speak or write English, Gilman said. That's because the applications must be completed in English—and asylum seekers have no right to a lawyer or interpreter when they fill out the form.
"What's dramatically different in terms of limiting access to asylum now is that even if you pass the credible fear interview, and even if you're unrepresented and don't speak English to get the application right on a complicated form, you're not entitled to have a hearing on that claim," said Gilman.
"That's deeply troubling," she continued. "Many people are going to be cut out of the process."
Gilman said asylum seekers without attorneys would be particularly vulnerable to the new rule, since they would not know how to present their cases and might fill out applications incorrectly. Only 37 percent of immigrants—and 14 percent of detained immigrants—have access to legal counsel, according to the most recent study by American Immigration Council in 2016. If an asylum seeker is not represented by an attorney, almost all (91 percent) are denied, data by TRAC Immigration shows.
Each judge will be the gatekeeper to decide whether a case should move forward—meaning asylum seekers will be even more subject to the individual stance of their judge. Already asylum outcomes vary dramatically based on the judge that hears them—in San Antonio immigration court, for instance, only 2.3 percent of asylum seekers won their cases with one judge, while 75 percent of asylum seekers won with another judge, according to TRAC data.
For asylum seekers detained in Hutto like Denisa, the odds of winning their case—or even, getting to present it in full, have just plummeted, Drake told me. Two new immigration judges—both former attorneys who worked for Immigration and Customs Enforcement in fighting to deport immigrants—are hearing the cases via video teleconference at a new San Antonio immigration court, and since they arrived many women have begun abandoning their cases, Drake said.
"It's been absolutely heartbreaking to see people withdraw their asylum applications. This is very, very rare," said Drake, who believes the withdrawals are due in part to the women's long waits in detention and to intimidation by the judges. "Some were ordered removed at the first master calendar hearing, and to me what that says is they didn't have a full merits hearing."
Drake said that the judge hearing Denisa's case has given her one more chance to turn in her asylum application, but that even with Drake's help it's a longshot. Drake is able only to provide one 30-minute session assisting in completing the form, which she does for hundreds of women in Hutto—that's not enough time to elicit facts pivotal to many cases.
"These women have all suffered trauma… and most of the details of their case cannot come out in a short interview. They have to have time to come out in testimony," said Drake. "Immigration judges are notoriously busy—they have huge backlogs of cases and the workload is crushing. My concern is this does give them another way to clear their docket."
This is just one way Sessions has moved to drastically limit who can obtain asylum, said Gilman. He also has begun reviewing whether domestic violence victims qualify for asylum, and has issued a memo advising immigration judges not to allow individuals to postpone their cases if they need more time to prepare.
"What's new is the rate the attorney general is taking advantage of this authority to reshape and limit access to asylum protections," said Gilman. "This is all a package of measures that the attorney general has adopted that seem to limit access to asylum court and to push cases through as quickly as possible to deportation."
In a decision this January, Sessions created yet another obstacle for asylum seekers, requiring them to clearly identify the social group—race, religion, nationality, and political opinion, for instance—they belong to that qualifies them for asylum. Once they have claimed persecution on the basis of one such identity, they can no longer say they belong to another group if they appeal their case, explained Lindsay Harris, an immigration law professor at the University of the District of Columbia who specializes in asylum.
"How are they supposed to articulate a particular social group on their own?" said Harris, noting that she teaches her law students how to define a social group over the course of three semester-long classes.
Andrew Arthur, a former immigration judge who now serves on the board of the Center for Immigration Studies, which promotes decreased immigration, said Sessions's decision enabled judges to do what was needed.
"It will help to streamline adjudications and will mean judges month don't have to hear cases that are defective or deficient," said Arthur. "It will enable the judges to make decisions more quickly consistent with due process."
He doubted judges would rule against asylum seekers without attorneys simply because they had not completed their applications correctly.
"The judge has the obligation to help the alien develop the claim," Arthur told me, and said the other guidance Sessions had issued this year also was not designed to hurt asylum seekers. "If judges have strong rules to look to they can grant cases more quickly and deny cases more quickly."
Harris said she had to have "hope" and "faith" in immigration judges that they would not "see this decision as in any way restricting or constraining them from actually exploring the merits of an asylum claim and remembering that asylum seekers are vulnerable individuals who may have endured trauma."
Sign up for our newsletter to get the best of VICE delivered to your inbox daily.
Follow Meredith Hoffman on Twitter.