Image via Facebook.
After more than 1 million signatures, 30,000 messages of solidarity, countless protests across the world, and more than 120 days of unjust imprisonment, eight of the human rights defenders known as the 'Istanbul 10' were released on bail last night at Çağlayan Justice Palace, Turkey. The remaining two were already out on bail.
"Today we're celebrating for our colleagues, who are free at long last. But the failure of the court to entirely dismiss the false charges against them remains disappointing. We will keep fighting until justice is done in their case, and to bring attention to the thousands of journalists, intellectuals, and dreamers who remain imprisoned in Turkey," Fadi Quran, senior campaigner at Avaaz in the Middle East, said in a press release.
The human rights defenders, including Avaaz staff member Özlem Dalkıran and Amnesty International's Turkey director İdil Eser, were arrested on July 5th, 2017, as they were attending a routine digital security and information management workshop at a hotel in Büyükada, Istanbul.
But while the Prosecution requested their release on bail after failing to offer any evidence in support of accusations levied against them, the human rights defenders remain accused of 'assisting an armed terrorist organization' and their case remains open at this time. If convicted at trial, they could be imprisoned for up to 15 years.
VICE Impact spoke to Wissam Tarif, an advocacy director at Avaaz who has, for decades, observed and monitored politically-motivated trials, on what yesterday meant for Turkey and human rights.
VICE Impact You have been observing and monitoring human rights trials, from Syria to Lebanon for decades. How did this one compare?
Wissam Tarif: From 2002 to 2008, I lived in Damascus and monitored trials in Syria. I, alongside other activists, would go to human-rights defenders' trials, show face and support to remind the judge and the system that we care about human right defenders, political detainees and democracy activists.
---
Check out more videos from VICE: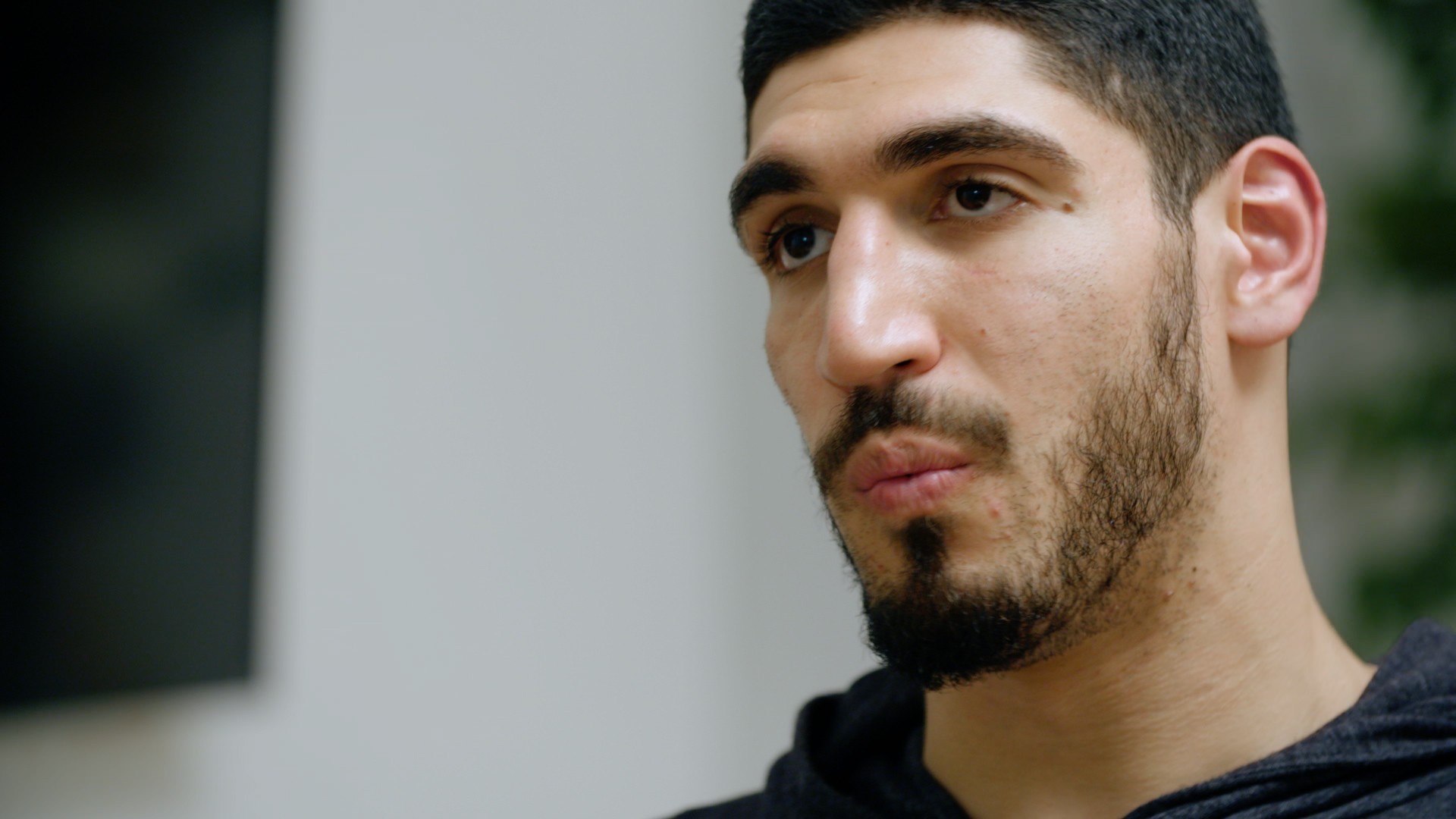 ---
In the morning when I arrived, I tried to compare the situation to the situation in Syria but it was different. It [Çağlayan court] was a big fancy building and everyone looked fresh and nice, to a certain extent, and there wasn't this fear between the police and the people.
However, when the trial started, the prosecutors presented an indictment worse than those that would be presented back then in Syria.
What was the indictment like?
It was full of grammatical mistakes, punctuation marks and full of spelling mistakes. They had even misquoted penal codes, despite the fact they'd spent three months preparing it. This pointed to the fact that this was a purely political trial.
What else made it clear that this was a political trial?
When the defendants took to the floor, one after the other, Özlem first, they all loudly, clearly, powerfully and calmly ridiculed the prosecution and the indictment and proved beyond any doubt that this was a political trial. There was no evidence whatsoever. In fact, they ridiculed the evidence and the lack of it.
Then the prosecution asked for a 'trial on bail'. Prosecutors don't ask for 'trial on bail'. They don't do that. But if you have a prosecutor asking for a 'trial on bail', you'd expect the judge to look at the prosecutors and say, 'Hey mate, case dismissed. You are wasting everyone's time. You have done so much political damage for the country, you have detained Amnesty International and Avaaz staff members, for what?' That's what you'd expect the judge to do.
But instead the judge called for a fourth break, or whichever number break it was, and came back to say, 'Okay, it's trial on bail'.
What was the reaction of the defendants and supporters in the room?
There was silence. Of course, we, the observers, the monitors, the activists and the families, wanted them out and were happy they were being released, but everyone took a moment to reflect, like what? This is ridiculous. How can a judge accept the request of the prosecutor for a 'trial on bail' when the case has received such huge international and domestic attention. That tells you something, right? This is isn't a judicial, honest, decent, respectful process.
Many took to social media to express that the stakes of this trial were huge, not just for the defendants but for all of Turkey. What was the atmosphere like yesterday?
This is was all over the news locally. We spoke with activists, government officials and even met governing party supporters and what I can say is that Turkish people, across the board, are not happy with the turn of events. They do not defend Erdoğan, they defend their democracy.
What I saw yesterday at the trial, was not defendants facing trial, but Turkey's future being decided on. Either Turkey was going to be a nation that abides by the rule of law, where there is a separation between the judiciary and executive power, or it was going to be a nation that was going to descend to their neighbor's level…
And despite the fact that the activists were released last night, they remain accused of 'assisting an armed terrorist organization' and their case remains open at this time. If convicted at trial, they could return to prison for up to 15 years. What happens now?
The indictment will be revised because a 'trial on bail' is different to a trial in which the defendants are in prison. And even though they are on bail pre-trial, the process will continue but it's still too early to tell what will happen. We haven't had time yet to digest yesterday's twelve-hour trial.
And, most importantly, we have to keep in mind that our colleague Taner Kılıç, Amnesty International's Turkey chief, is on trial today in Izmir, Turkey. Amnesty International staff and monitors flew over straight away, leaving one trial to the next.
By sharing the profiles of the 'Istanbul 10' , you can continue to fight back against their unjust charges. You can also sign this petition or get in touch with the Turkish embassy in your country to call for the release of Taner Kılıç .
This interview was edited for brevity and clarity