Getty Images
Hungary's nationalist government is pushing ahead with legislation that could make it illegal to feed refugees.
As part of a crackdown by Prime Minister Viktor Orban against so-called irregular migrants, the bill could criminalize acts such as handing out food or informational pamphlets.
Human Rights Watch's deputy Europe director Benjamin Ward said Thursday it was the "latest salvo in the Hungarian government's war on refugees and those who help them."
The bill, which was submitted to Hungary's parliament this week and could be voted on in a matter of days, creates a new criminal offense of "enabling illegal immigration," for people who help migrants through such acts as giving them food, informational leaflets or legal advice. Under the new bill, any individual or group accused of helping irregular immigrants could face criminal charges, and a sentence of up to a year in prison.
Orban, who has led the country in an increasingly illiberal direction since coming to power in 2010, has dubbed the legislation the "Stop Soros" bill, after the Hungarian-born U.S. financier George Soros, a major funder of human rights causes. Orban's conservative government has demonized Soros as Hungary's leading public enemy, accusing him of seeking to erase the country's Christian identity by flooding it with immigrants, and eventually driving his philanthropic organization out of the country earlier this month.
The U.N. Refugee Agency has urged Hungary not to pass the law, cautioning that it would deprive desperate people who had been driven from their homes of vital support, and "further inflame tense public discourse and rising xenophobic attitudes."
The Hungarian Helsinki Committee, a human rights group, said the move risked ushering in "an era of fear unheard-of since the fall of communist dictatorship."
Human Rights Watch's Ward also called on Hungary to "withdraw this draft bill, honor the country's duty to refugees, and end its odious campaign against rights defenders."
READ: Hungary's right-wing leader finally drove out George Soros' philanthropic group
Orban has made opposition to immigration a core platform of his government, repeatedly clashing with Brussels over his refusal to accept EU-mandated migrant quotas, and positioning his government as the defender of a Christian European identity from waves of Muslim immigration. Muslims make up less than half a percent of Hungary's population, and last year, the government granted protection to only 1,291 migrants.
The bill likely faces an easy passage through parliament, where Orban's right-wing Fidesz party has a two-thirds majority, following his landslide reelection earlier this year. Hungary's state secretary Csaba Domotor said that if the law was passed, it would be up to courts to determine exactly which acts qualified as criminal under the new law.
"This is a legal framework and it will be up to the courts to decide how they will qualify certain activities," he said.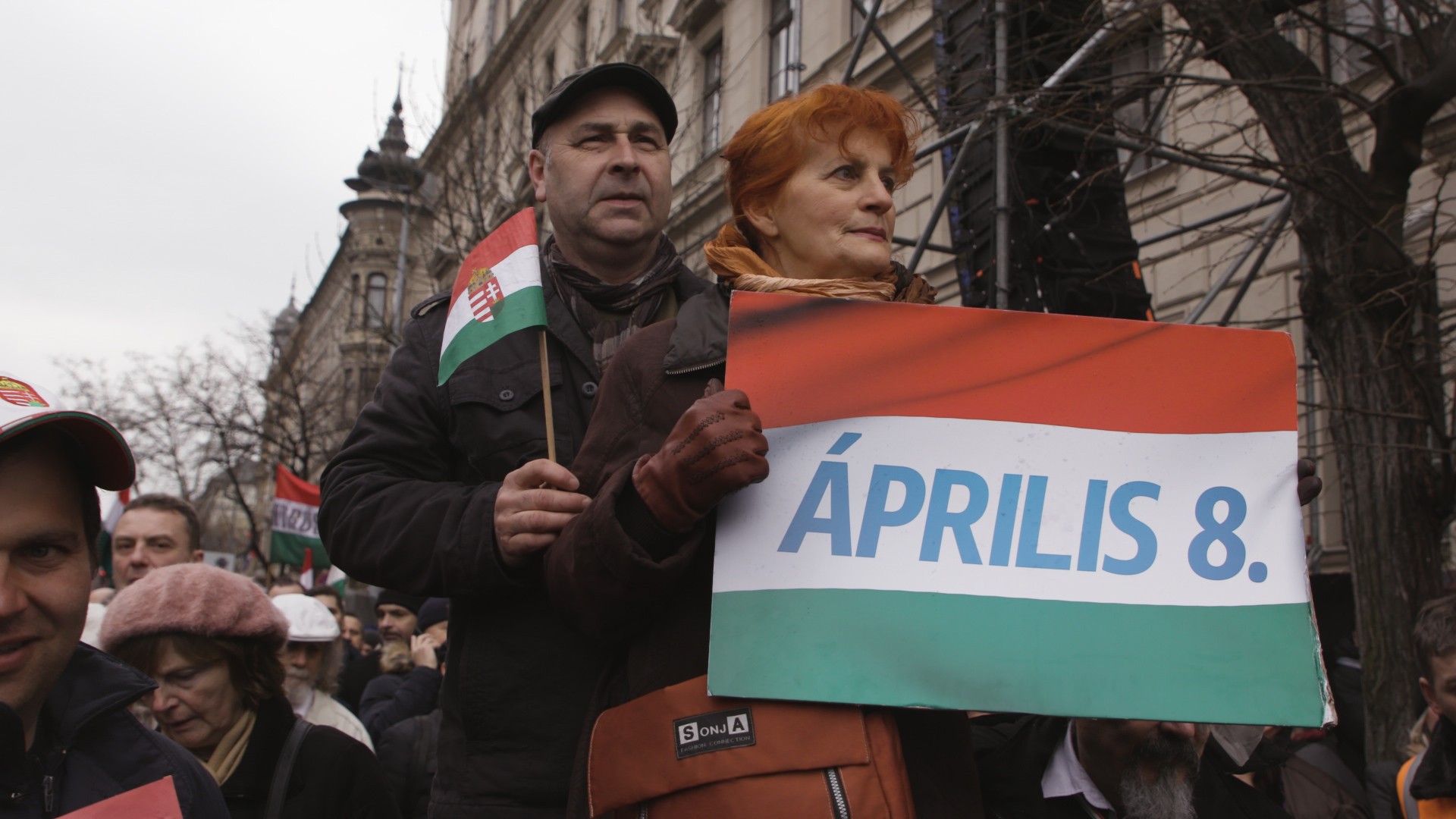 Cover image: Hungarian Prime Minister Viktor Orban talks with the press front of the polling station on April 8,2018, in Budapest, Hungary. (Laszlo Balogh/Getty Images)