CBS
Iraq's President Barham Salih shot back Monday at Donald Trump's "unacceptable" claim that he wants to keep American troops stationed in Iraq so he can spy on Iran.
"Don't overburden Iraq with your own issues," Salih told an audience in Baghdad. "The U.S. is a major power … but do not pursue your own policy priorities — we live here."
Salih was responding to Trump's remarks on his Middle East policy in a CBS interview aired Sunday, in which the U.S. president said he planned to keep troops in Iraq partly "because I want to be able to watch Iran."
He said the United States had "spent a fortune on building this incredible base," referring to the Ain al-Asad air base in western Iraq.
"One of the reasons I want to keep it is because I want to be looking a little bit at Iran, because Iran is a real problem," he said.
"We're going to keep watching and we're going to keep seeing and if there's trouble, if somebody is looking to do nuclear weapons or other things, we're going to know it before they do."
The comments have inflamed tensions in Iraq over the U.S. presence in the country, which has become increasingly controversial as tensions mount between Washington and Tehran, both key backers of the government in Baghdad. The remarks drew an immediate backlash from Iraqi politicians, adding renewed weight to calls for an accelerated American pullout.
Speaking Monday, Salih said his country's constitution prohibited the use of Iraqi soil to strike neighboring countries, and said that the U.S. deployment should focus on its defined mission of countering terrorism.
"Any action taken outside this framework is unacceptable," he said, adding it was "of fundamental interest for Iraq to have good relations with Iran."
Pro-Iranian lawmakers in Iraq have already been calling for an accelerated American withdrawal. On Monday, Sabah al-Saadi, who has proposed legislation demanding an American pullout, said such a law was now "a national duty."
Sarkawt Shams, a Kurdish MP, called on U.S. national security adviser John Bolton and Secretary of State Mike Pompeo to explain to Trump the rules for U.S. engagement laid out in the Strategic Framework Agreement, which he said was "crystal clear."
"It literally prevents permanent U.S. military base in Iraq, doesn't allow using 'Iraqi land, sea, & air space against others'," he tweeted.
Iraq's official position is that there are no U.S. bases on its soil, only American instructors.
Trump recently inflamed tensions over the Ain al-Asad base when he made an unannounced visit without meeting any Iraqi officials.
In the traditional presidential pre-Super Bowl interview, recorded at the White House Friday and aired Sunday, Trump described Iran as "the number one terrorist nation in the world."
"We were in many, many locations in the Middle East, in huge difficulty. Every single one of them was caused by the number one terrorist nation in the world which is Iran. So when my intelligence people tell me how wonderful Iran is — if you don't mind, I'm going to just go by my own counsel."
He added: "It is a vicious country that kills many people."
Trump said the U.S.-led coalition was "99 percent" towards knocking out ISIS' caliphate, and that the 2,000 U.S. troops based in Syria would be redeployed to the Iraq base once the job was done.
"They will be going to our base in Iraq, and ultimately, some will be coming home," he said, adding that Washington would return to fight ISIS if the terror group made a resurgence.
READ MORE: Experts say Trump's sudden Syria withdrawal could create "ISIS 2.0"
While he also planned to bring troops home from Afghanistan, he said he intended to keep a small deployment in the country for intelligence purposes.
"I'll leave intelligence there and if I see nests forming, I'll do something about it."
READ MORE: Trump says Taliban peace talks are "proceeding well." Experts call it a surrender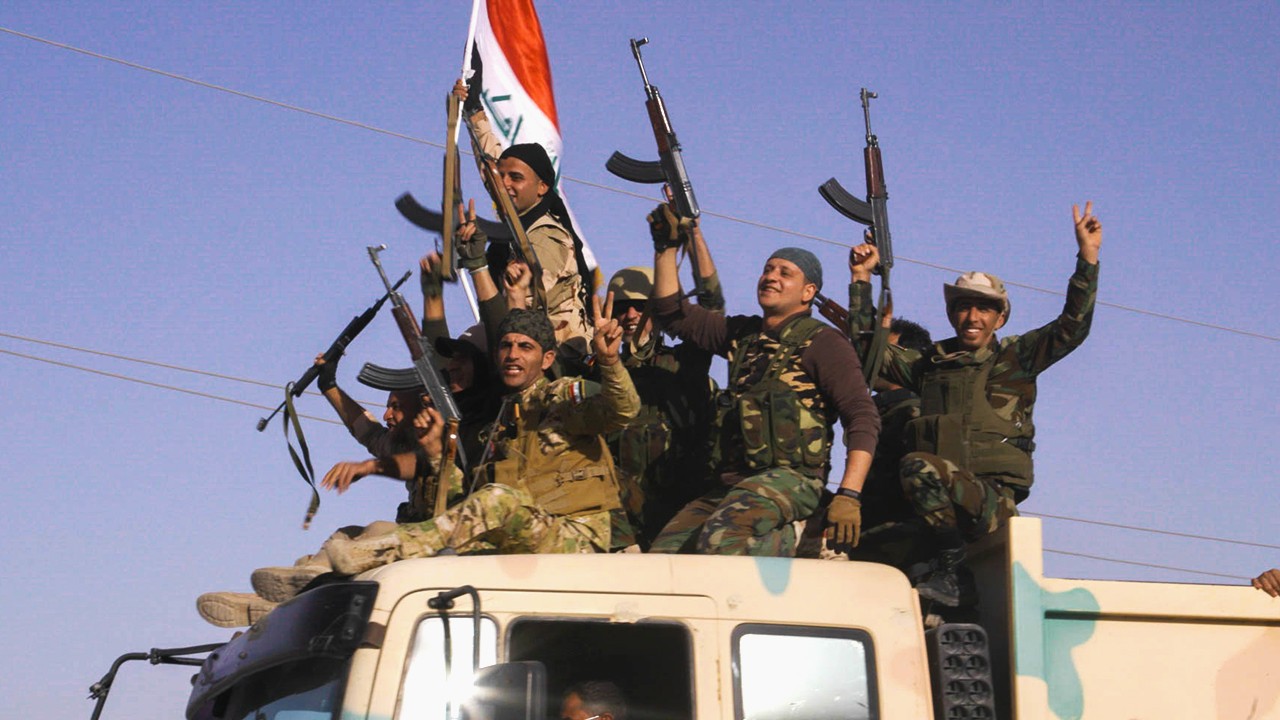 Cover image: A screen grab from CBS' "Face The Nation" interview with Trump.