Illustration by Sirin Kale
Kettering, a mid-sized town in the middle of England, might best be described as middling in every way. Known for its high-speed rail links and the unfortunately-named annual festival KettFest, Kettering is so mediocre that even its own MP once described it in Parliament as "the most average town in the country."
But for one brief halcyon period in December 2016, Kettering was the subject of media attention around the globe. The reason? After Lindsay Lohan flaked on her promise to turn on their Christmas lights, Kettering waged war on the party girl with the intensity of a Mafioso pursuing a vendetta and the fastidiousness of Mary Berry judging a village bake sale. The best thing about this unseemly spat between a minor British market town and one of the most iconic child stars of the 2000s? Kettering won.
In a period in which Anglo-British relations are under renewed strain, Kettering's triumph over Lohan's Hollywood PR machine is an unlikely story of British pluck and stoicism. It's a story that exemplifies the very best of Britain, like the spirit of Dunkirk or the Rudyard Kipling poem "If"—if Dunkirk wasn't actually a colossal military failure and Kipling a colonial apologist.
Exactly a year on from the cultural event that I'm terming Lohan v. Kettering, as a shadow falls over the once-close relationship between the US and the UK, it feels more appropriate than ever to revisit this festive decoration-related nadir in transatlantic relations.
First, a primer on the peculiarly British tradition of turning on Christmas lights: Typically, a minor celebrity—perhaps a reality TV star, the less-attractive member of a now-defunct pop band, or a celebrity chef—is paid a small sum to light up the Christmas decorations in a provincial town's main shopping district. Someone from the local newspaper attends, a local choir sings, and then everyone goes home. For decades, Christmas lights switch-ons went without incident—until Lindsay Lohan reneged on her pledge to turn on Kettering's Christmas lights, and shit got fucked up.
---
**Watch: **British Comedy's Rising Star Michaela Coel on Swapping God for Filthy Jokes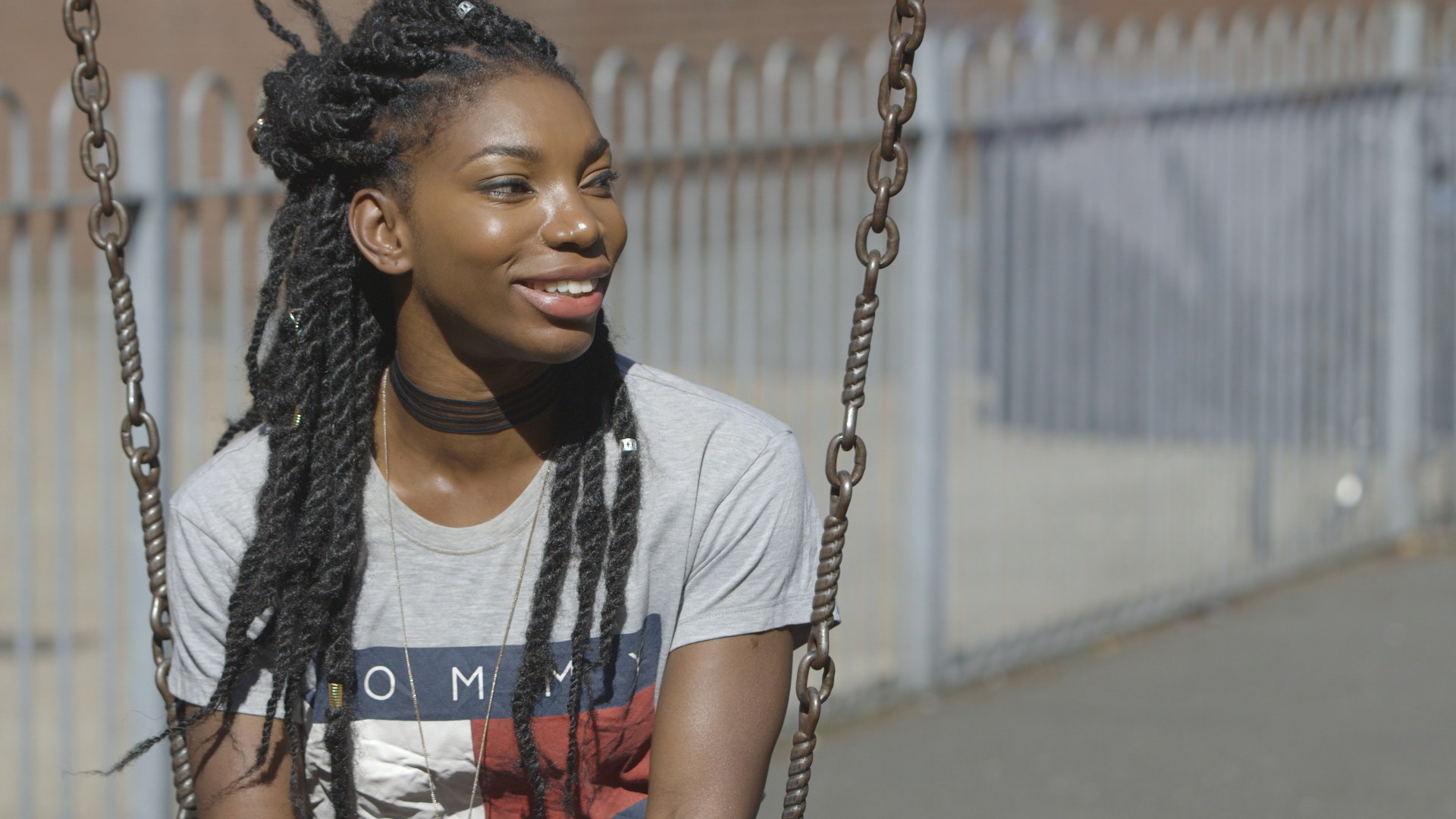 ---
The story of Lohan's unlikely involvement with the English town begins in June 2016. As the results of the Brexit referendum trickled in, Lohan disagreed with Kettering's vote to leave the European Union. "#REMAIN Sorry, but #KETTERING where are you," she tweeted during the count. Kettering MP Philip Hollobone, who campaigned for Britain to leave the EU, reacted angrily to Lohan's tweet, describing it as "fierce and offensive."
"Everyone knows where Kettering is," he angrily berated fellow politicians in a parliamentary session. "It's famous as the home of Weetabix breakfast cereal [and] Cheaney and Loakes shoes."
To cement Kettering's reputation as a destination worthy of A-list Hollywood actresses and Lohan alike, Hollobone invited her to switch on Kettering's 2016 Christmas lights. "Direct message me about your offer," Lohan replied on Twitter. "Would be happy to light the Christmas tree in #Kettering."
Read more: The Sad Story Behind the Passed-Out Lindsay Lohan Meme
Kettering authorities reached out to Lohan's team to firm up details in advance of the switch-on, and in materials obtained by Press Association under British freedom of information laws, her reps indicated her planned attendance—sort of. "We are still currently sorting out details but trying to make it work in her busy schedule!" a representative brightly told Kettering Borough Council on email.
But as the Christmas switch-on loomed, rumors began to swirl that Lohan would be a no-show. "LILO A NO SHOW: Lindsay Lohan's Kettering Christmas lights switch-on in doubt as MP cannot get hold of troubled star," thundered the Sun, Britain's most-read newspaper. The BBC ran with the headline: "MP's plea to Lindsay Lohan in Kettering Christmas lights silence." Buzzfeed reported that Kettering borough council had been trying—and failing—to get hold of the Mean Girls star. "The message from Kettering is: Lindsay—please get in touch! Your public awaits!" implored Hollobone.
As the media furore grew, Kettering resorted to the sort of last-ditch tactics usually exhibited by drunk people at the end of the night: emotional blackmail. "If Lindsay is not able to attend… then a video played on our big screen could offer a way forward for us all," wrote one staffer to Lohan's reps. "There is no sense creating any negative PR with this," another politely threatening email read.
Astonishingly, Kettering Council's ruse paid off. With hours to go before the switch-on, Lohan posted a video on Twitter. "Hi everyone in Kettering," says Lohan with the flat intonation of someone in a hostage video. "I really wanted to make it there to light the tree, but with my busy schedule I wasn't able to, and I appreciate the offer. Happy holidays." The video now appears to have been deleted from Twitter.
A year on, how does Kettering Borough Council feel about its unlikely triumph over Lohan? "We have no bad feelings about this," a spokesperson tells me. "The stars didn't align."
Hard feelings aside, Kettering's star will be inextricably linked to Lohan for all of time. How do Kettering residents actually feel about this?
"At first I was quite surprised," Kettering-born journalist Jake Hanrahan tells me on email. "But as it got more and more ridiculous, I just found it funny. I didn't expect her to turn up, and to be honest if she did I'm not sure many of us here would've given a shit anyway."
"Snooty folk or wayward celebrities like Lohan might look at this town as some kind of cretin infested dump—and they'd be right in a way—but at the end of the day it's better than the bubble worlds they all live in I think."
"It's tough times," says Kettering resident Gemma Murdoch over Whatsapp. "It's still hard to walk past the carrots in the supermarket without crying and wiping my tears on them. Why Lindsay, why?"
Meanwhile, Kettering has gone on to better things, such as hiring local stand-up comedian James Acaster to turn on this year's lights. "He did an awesome job," the council spokesperson enthuses, "and we really appreciate him taking the time out of his busy schedule to do so."