Street art in Puerto Rico has long channeled widespread frustrations about the island's century-long status as a U.S. territory. The work of La Puerta is one such example. The anonymous collective voicing ideas of identity and politics exploded throughout San Juan over the last year, but now, their protest art might come at a cost.
In May, the country's penal code was amended to punish acts like disrupting school activity and painting on public walls with jail time. Human rights lawyer Ariadna Godreau-Aubert worries, "These new amendments are trying to implicate street art as well as every other kind of free speech activity against austerity and the government."
La Puerta's street murals often advocate for the island's independence, a political debate revived by the fiscal crisis. On June 11, a referendum took place where Puerto Ricans voted between statehood, free association/independence, and the status quo.
Leading up to the vote, VICE News followed the La Puerta collective as they took to an expressway that's become the go-to spot for their political messages.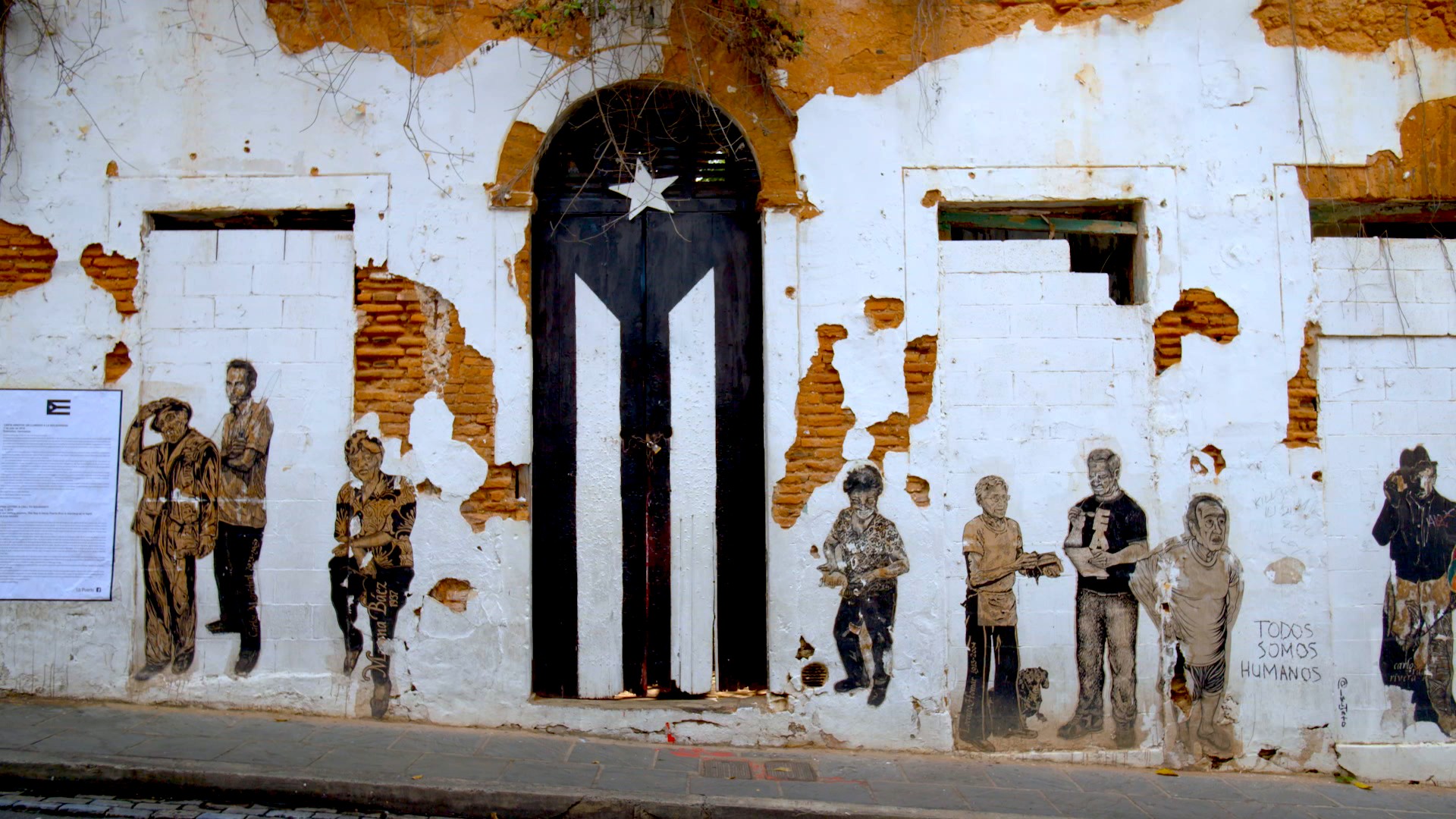 Video shot by Jika Gonzalez. Edited by Brittany Ross.