Kony image via Wikimedia Commons, Angelina Jolie image via Shutterstock
Leaked court documents have revealed that the International Criminal Court (ICC) once hoped to use Angelina Jolie as a honeytrap to ensnare Joseph Kony, a Ugandan warlord and subject of that overwrought video which went viral back in 2012 and inspired those t-shirts you still see around sometimes.
Over the weekend, the British Sunday Times newspaper reported on a series of emails between the former ICC chief prosecutor Luis Moreno Ocampo and Jolie, where they begin to co-arrange an elaborate and admittedly highly unrealistic plot in which Jolie would lure Kony out of the Central African Republic. The warlord has been living in hiding since being charged for crimes against humanity in 2005.
The emails, traded during the peak Kony 2012 era, indicate that Moreno Ocampo was a big fan of Jolie and her then-husband Brad Pitt too. "Forget other celebrities, she is the one," he writes. "She loves to arrest Kony. She is ready. Probably Brad will go also."
So, the plan. The plan to essentially use the company of an admittedly very beautiful woman to bait the leader of a dangerous guerrilla group. The plan does not, at first glance, seem all that clever. Jolie and Pitt, two dull famous people well-known for their support of left wing causes, were to invite Kony to a private dinner. Kony would turn up with a bottle of wine and some pre-prepared talking points about Mr and Mrs Smith, at which point he would be arrested by a unit of U.S. Special Forces soldiers.
---
WATCH: Kony, M23 and the Real Rebels of the Congo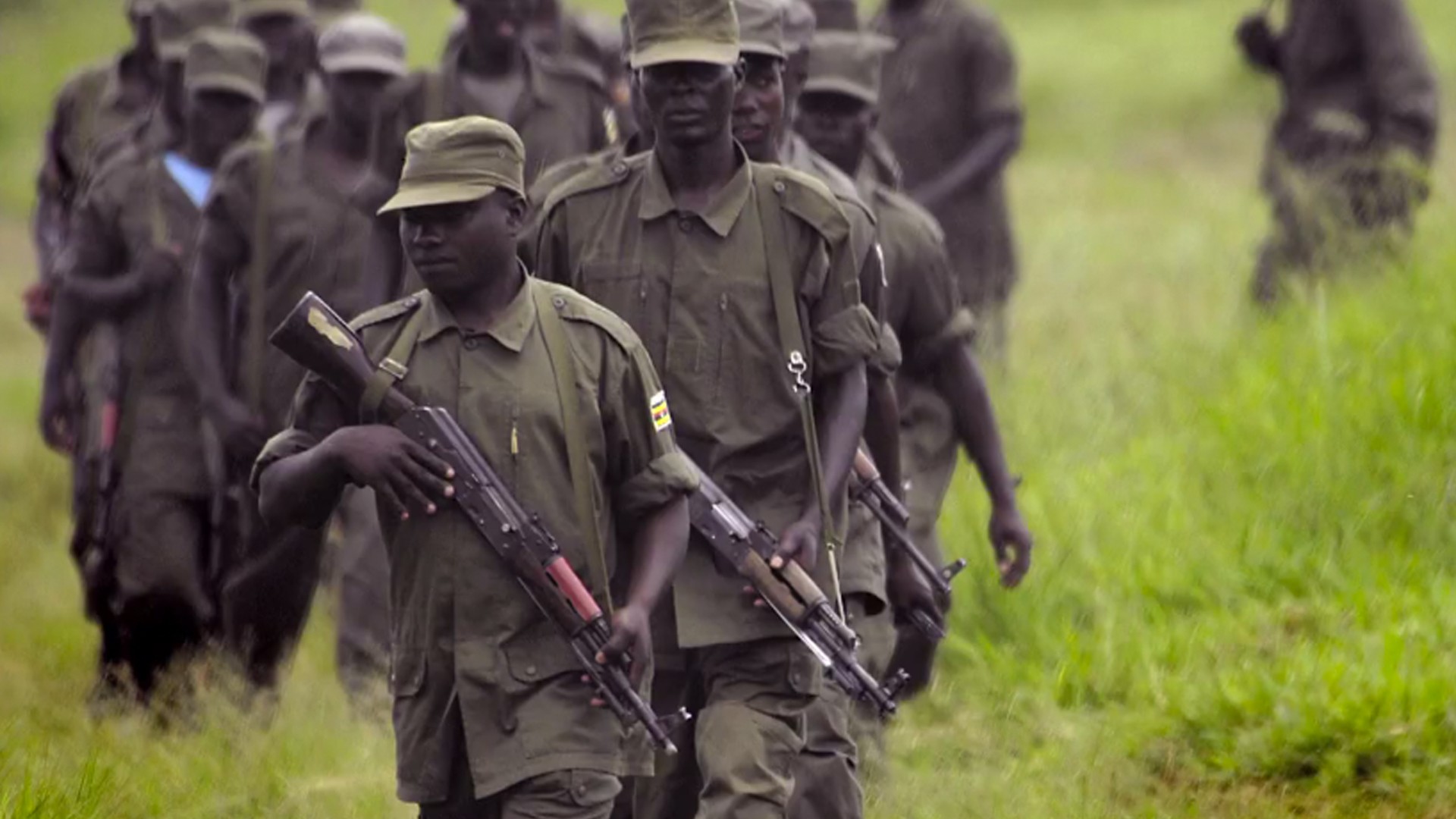 ---
According to the emails, Jolie appeared excited at first but then increasingly unsure about the prospect of acting as a Bond film-style honeytrap. "Brad is being supportive. Let's discuss logistics. Much love Xxx," she wrote in one initial email. But then Ocampo started getting a little overzealous, and it seems like she saw ghosting him as the only option. At one point, the Times reports, Ocampo sent her this email: "Dear Angie, I hope you are well. I miss you." She didn't reply, which for some reason prompted him to email her assistant saying "how much [he] loved her". Jolie then changed her email address, which seems fair. Reading between the lines, if Ocampo had managed to contain his boner for Jolie, we could all be living in a world where one of the most famous Hollywood actresses of all time seduced and captured an African warlord so objectively terrifying that he became a meme. In that timeline, Jolie is probably president by now. Kony has continued, meanwhile, to evade capture. US military forces officially called of their search for him in April of this year. It is thought he no longer poses a major threat to Uganda, with his once 3000-strong army having shrunk to around 100. Known for capturing tens of thousands of child soldiers, it's estimated he is responsible for the deaths of more than 100,000 people over three decades. Follow Kat on Twitter