Our public lands are under attack. These essential national landscapes are more than just our famous 59 national parks—they are local rivers, community parks, important marine monuments, and even historic battlefields. They are vital eco-systems, homes to endangered animals, some of our nation's biggest tourist attractions, and even a solution to climate change.
But on April 26, 2017, President Trump declared war on these crucial protected lands when he signed an executive order, commanding Interior Secretary Ryan Zinke to review any national monument made since 1996 (which includes lands protected under the Obama, Bush and Clinton administrations) with the goal of reducing protections and "end another egregious use of government power."
What Trump is truly aiming at, under the guise of an effort to "return control to the people," is opening these public lands to private entities interested in mining, drilling for oil and gas, or other development.
Zinke eventually released the findings of his Trump-ordered review in August 2017, and recommended that the government rollback protections of several national monuments. It's an alarming development, and one which could lead to further exploitation of our most valuable American landscapes.
Thankfully, there are many organizations dedicated to fighting the Trump Administration's dangerous deregulation of public lands. We've rounded up five top organizations that are committed to protecting these precious terrains.
Since 1932, The Wilderness Society has been at the forefront of the battle to protect our public lands. They've been behind some of the nation's biggest environmental victories, from the seminal 1964 Wilderness Act, which created the legal definition of wilderness in America and gave federal protection to over 9 million acres of land, to the 2009 Obama-era bill that expanded federal protection to 2 million more acres of wilderness.
The mission of the Wilderness Society is two-fold: they protect public lands on a macro, legislative level, while also working to inspire individual American citizens to take action and care for our wilds.
In the age of Trump, the Wilderness Society's mission is more urgent than ever. The organization has scaled up its efforts since Trump has taken office, and even launched a parody website, which imagines what it would look like if Trump treated the sale of our public lands like his real estate properties. The site is a brilliant and hilarious social media tool to bring awareness to an issue which is ultimately no laughing matter.
To get involved, head to The Wilderness Society's actions page.
---
Check out more videos from VICE: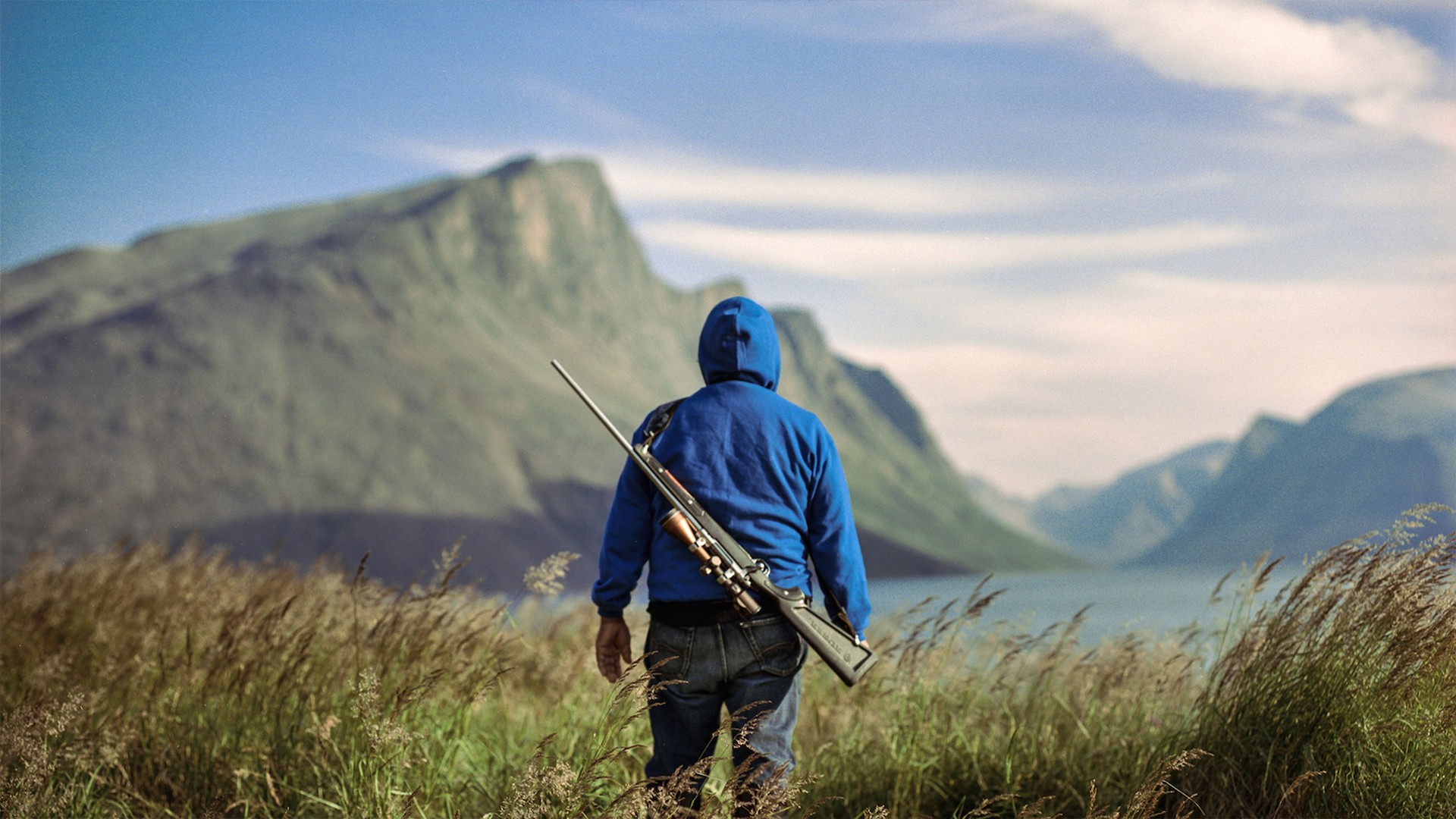 ---
With over 3 million members and supporters, The Sierra Club is America's most important grassroots conservation organization.
Founded in 1892 by conservationist John Muir, the Sierra Club has since grown into an environmental powerhouse, affecting major change on both the national and local levels. The group was a driving force behind essential legislature like the Clean Air Act, Endangered Species Act, and Clean Water Act, and also maintains 64 local chapters across the country that help communities engage in state-specific activist efforts.
Protecting our public lands is one of the Sierra Club's main goals, and the organization has increased its efforts under the dire environmental threat of the Trump administration. Some of the Sierra Club's efforts include safeguarding public lands from drilling and mining, ensuring that more public lands are permanently protected, preserving wildlife habitats, and protecting and restoring our national forests. The Sierra Club's local chapters also have recently organized activist events and protests, to resist the efforts of Trump and Interior Secretary Ryan Zinke to rollback protections for our public lands and waters.
The Trust for Public Land
The Trust for Public Land is a non-profit that both creates and protects public lands. The organization specifically focuses how public parks and lands impact local human communities. From very small local parks, to vast stretches of land, the Trust for Public Land guides the creation of public spaces that transform neighborhoods and the lives of their inhabitants.
The Trust for Public Land is unique, in that it helps to create public lands from scratch. They work directly with local communities to help them identify lands for protection, and engage local governments to provide resources necessary to for developing and sustaining these lands. The organization also assists communities in securing funding for these parks and lands, by helping them write and pass the necessary legislation. Their real estate experts aid communities in acquiring the land, and the organization provides guidance when it comes to actually designing and building protected parks.
Of course, the Trust for Public Land is deeply concerned by the threat of Trump-era environmental politics, and you can head to their website for ways to take action.
National Wildlife Federation
The National Wildlife Federation is the nation's biggest non profit devoted to conservation advocacy and education, and it encompasses 51 state-based affiliate organizations that partner with NWF on regional and national issues. The organization works to support and pass crucial environmental legislature, as well as teaching the public about the value of our lands.
NWF's comprehensive goals include reversing climate change, protecting wildlife, supporting sustainability in outdoor recreation and hunting, instilling respect for our environment in our nation's youth, and protecting public lands.
Ensuring the continued conservation of federally protected wildernesses, is a primary focus of the NWF. Their dedicated staff works both nationally and locally to protect these lands, which are crucial to the wildlife and humans that need them for survival. The organization works to reform oil and gas development on public lands, to ensure that these efforts do not endanger wildlife populations or vital water resources. In cases where oil and gas drilling would decimate a crucial wildlife habitat, like in the Arctic National Wildlife Refuge, the NWF steps in to fight for protective legislature.
And finally, the NWF advocates for conservation efforts within Congress, and pushes the Department of the Interior to enact crucial, environmental policies.
The America's Wilderness Project from Pew Charitable Trusts
Pew charitable Trusts is no joke. WIth billions on hand to help improve public policy and civic life, the independent nonprofit organization has a lot of power to help. One of those place is America's Wilderness, Pew's long-term project that works with local groups to secure and protect designated areas of land.
They're currently involved in a dozen wilderness bills held up in Congress that, together, would provide one and a half million more acres to the National Wilderness Preservation System.
National Parks Conservation Association
National Parks Conservation Association is the only independent organization in the country that is solely committed to protecting and advocating on behalf of our country's National Parks. Since 1919, NPCA has tirelessly fought to protect our public lands by engaging volunteers and activists across the US, lobbying law-makers in our nation's capital, and influencing major environmental policy change. As a non-partisan organization, its goals are not motivated by party lines, but by an unwavering commitment to ensuring the future of our nation's most treasured landscapes.
Of course, the activities of the Trump administration have alarmed the NPCA, particularly Interior Secretary Ryan Zinke's recent recommendation that multiple national monuments be reduced in size. But NPCA is prepared for a fight, and in the words of Theresa Pierno, President and CEO for NPCA, "To recommend diminishing the size of just one national monument is one too many. And it opens the door to allow mining, oil and gas and other destructive development. This could be a devastating blow for all Americans, and our lands and waters that are so deserving of protection…We won't let this stand."