Photo by Kirby Lee-USA TODAY Sports
The following is from an email exchange between Dave Lozo and Sean McIndoe (Down Goes Brown). Each month they will talk some nonsense and debate the biggest topics in the NHL in our monthly review. You can also check out the Biscuits podcast with Sean and Dave as they discuss the events of the week.
Hi Dave…
Welcome to summer. After eight months of hockey, the season is over and we're officially on to the offseason. And in theory, it should be an especially entertaining one. With an expansion draft less than a week away and a bunch of trades, buyouts and other maneuvering that presumably has to happen before then, we could be looking at one of the busier weeks in recent history.
So my first question is: Am I just getting my hopes up here? Is there any chance the next week lives up to the hype?
---
Lozo: The next week will be a lot like the Ottawa Senators in the playoffs. It will involve a lot average players in the spotlight getting a lot of attention but ultimately it will let you down in the end. Remember the Teravainen/Bickell trade? Packaging a good player with a bad deal? That'll be the height of it. A bunch of those moves. A couple buyouts. A non-expansion trade that will be decent.
---
---
Marc-Andre Fleury going to Vegas should be the biggest expansion story, but there's no way the Knights hang on to him, right? They have to flip him to Calgary or somewhere else.
---
DGB: The cynic in me wonders if the whole "Marc-Andre Fleury is the greatest teammate ever" victory tour that's broken out over the past few days might at least be a partial case of the Penguins working to create a market. Sure, his numbers aren't great, but if he's Mark Messier in goalie gear, surely some team that values heart and grit over performance would be willing to pay up. And yes, that team would be Calgary.
The flip side is that the Penguins have four decent defensemen and probably only three protection slots. So it's plausible that they decide to just let the Knights take Fleury so that they don't have to worry about the rest of their roster. I guess it all comes down to where they can find the most value.
Speaking of value, or whatever the opposite of value would be: Dan Girardi. The Rangers announced they are buying him out. You're a New York guy… is this remotely a surprise?
---
Lozo: Not in the least. Girardi hasn't been good in quite some time and Rangers fans will wonder forever if they could have contended again in 2015 if they had let Girardi walk and signed Anton Stralman instead. I mean, they contended. They got to a conference final Game 7 and lost to the Lightning… and Stralman.
There's a great teammate vibe about Girardi, too. But while Fleury had value, Girardi hasn't had value since maybe 2014. Girardi is the poster boy for the new NHL in terms of defenseman who can start breakouts and analytics. It's funny that Girardi types are being phased out of the game faster than fighters.
---
---
Now the Rangers have freed some more room for Kevin Shattenkirk, who should help carry the Rangers to maybe the second round again.
You know what's weird? The notion the Preds can't lose James Neal. If it creates room to sign a No. 2 center, that's good because they need that more than a scoring winger.
---
DGB: I'm guess I'm OK with the Predators thing only because their season just ended, and they came so close to winning the Cup. If anyone should be allowed to overrate their existing assets, it's probably them.
But yeah, the rest of this league is getting ridiculous. All these GMs who are about to lose their 14th best player and seem to think it's the end of the world. You know how many players each team lost in the 1967 expansion draft? Twenty! Each! I am using exclamation points! Today's GMs don't have to make trades and get magic bonus points for losing, and somehow they're still here having panic attacks because they might have to part with Jay Beagle.
In related news, Tyler Graovac just got traded, so buckle up because now anything can happen.
---
Lozo: I own a Graovac. It's great for big spills and sucking up crumbs between the couch cushions.
Glad we were doing this for that trade but what about what is now the second-biggest news of the day? The Habs have spotted the problem and now working on the trade that will solve their issues—getting rid of Alex Galchenyuk.
The Habs are PlayNow and Marc Bergevin is George Costanza. First the Subban trade and now he's looking to move Galchenyuk. You can't tell me he's not trying to get himself fired so he can collect his entire contract instead of a severance. If he deals Carey Price for Fleury the world will know I'm right.
---
DGB: Ha, Price for Fleury, good one. That would be a terrible deal for Montreal, and the only reason Bergevin would ever consider it is because Fleury is a leader and has two Cups and is french and oh my God he's going to do it, isn't he?
The weird thing with Galchenyuk is that Montreal seems absolutely convinced that he can't play center, even though his numbers there have been pretty good. He's only 23, so you'd figure they might want to give him some time to settle into the position. But apparently they've seen enough, and since they need help at center and he apparently can't play there, he's the trade bait to get a top-six guy.
The other rumor going around today was a Galchenyuk-for-Jonathan-Drouin trade with the Habs potentially kicking in a first. That would be some kind of trade, although Drouin isn't a center so it doesn't seem like a fit. Maybe Montreal just thinks everyone in the league is playing the wrong position.
Other than Montreal, which team is the most likely to make a terrible decision over the next week or two?
---
Lozo: Yeah, it's gonna be a great day in 2018 when someone in Montreal writes, without a hit of irony, that the Canadiens need a No. 1 D and C to build around.
I could see George McPhee getting fleeced. When in doubt, look to the guy who fired Bruce Boudreau and traded Filip Forsberg for Martin Erat. He will take on a bad contract but not get enough along with it. Or he will choose the wrong guys off teams. Or he won't get enough in trades for guys he flips. McPhee feels like a lock for about five bad moves.
Also Boston. The Bruins will screw up something.
---
DGB: Pencil me in for the Avalanche not getting enough for Matt Duchene but feeling like they have to trade him anyway. Plus anyone who trades for Brent Seabrook. (If that team ends up being the Maple Leafs, you will never see me on this site again because I will have quit caring about hockey forever.)
Speaking of trades, according to Pierre Lebrun, the NHL has asked all 31 teams to make sure that none of the trades they might make with Vegas leak out before next Wednesday. Help me find the logic in this. It should go without saying that you want to prevent the actual expansion picks from leaking out—we covered this in the early days of the podcast. But wouldn't you want fans to hear about trades in advance? Isn't that the appetizer that gets everyone even more excited for the big reveal? I know I say this a lot, but I don't understand what the NHL is thinking here.
---
Lozo: If there's a way for the NHL to shoot itself in the face, the NHL will find a way. I guess it's a competitive edge thing for Vegas, but wouldn't the other teams not want Vegas to have that edge and then leak things out? Like, say if I'm a team that made a deal to shed a bad contract and it feels like I paid a lot for them to take that contract, wouldn't I want that price out there so my competitors pay it?
Also, I too want to choose the Duchene thing. That's going to happen.
---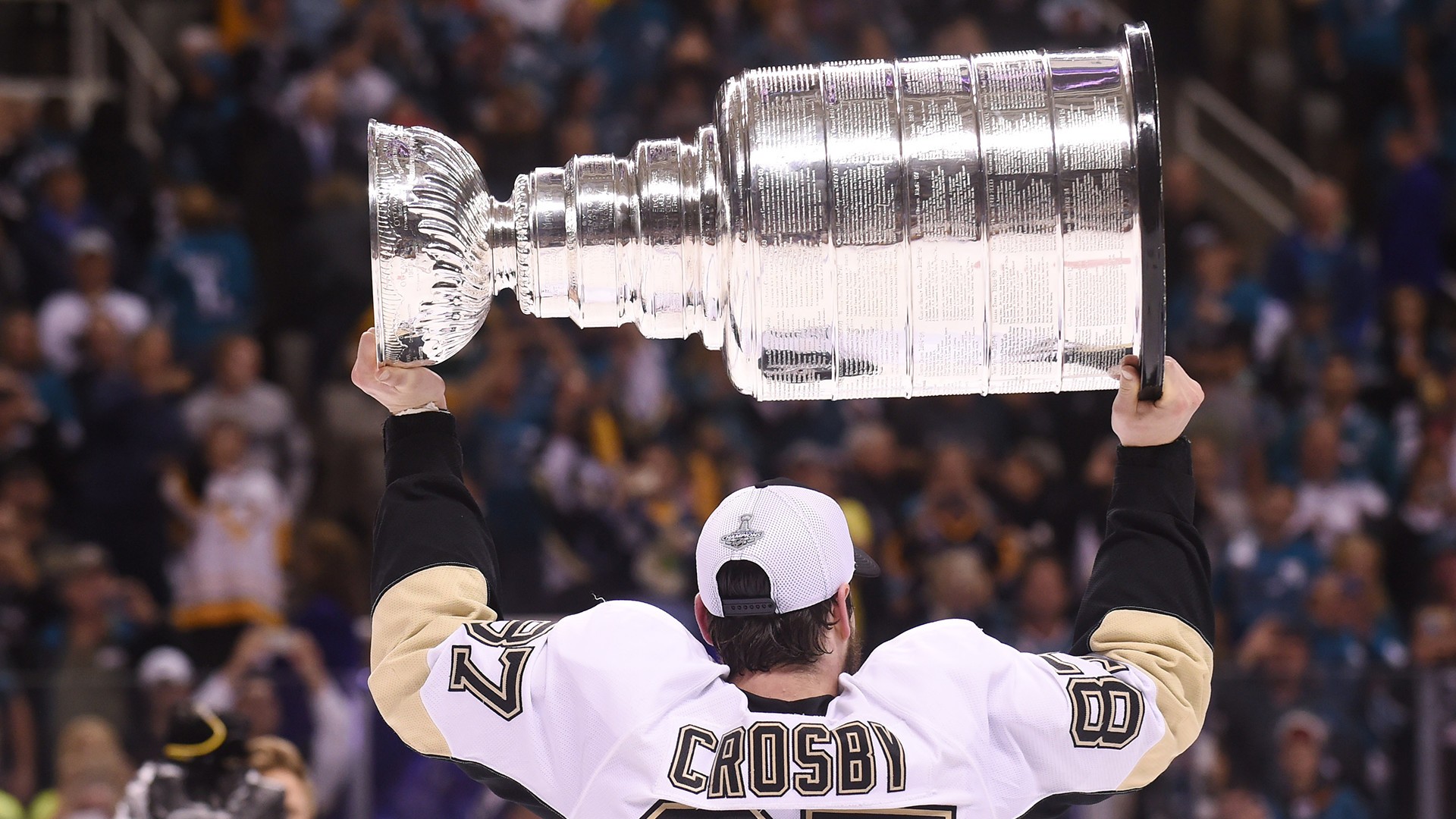 ---
But back to the Vegas thing, I guess the thinking is fans get to spend Sunday-Wednesday playing around with protected lists, and that's their fun. Then they see the reveal and it's like the lottery drawing and you can see how many players you got right. And now that I'm typing here, we should do that. A contest where you see the protected lists, then guess at the roster with trades that you think will happen, too.
This stuff will all leak anyway.
---
DGB: Right, but that's exactly it. If I see my favorite team's protected list and spend three days obsessing over who they'll lose, only to find out they cut a side deal a week ago that I never heard about, I've just been strung along. I don't feel like "Hey, what a fun reveal"—I feel like I wasted my time.
If it's about helping Vegas, well, it's not the league's job to help one team over the rest of the league. And if it's about protecting GMs from finding out they paid more on a side deal than some other team did, then it's yet another case of the league being more worried about the feelings of their GMs than about their own fans. I can't figure out an option where it makes any sense.
Other than the face-shooting thing. I should probably just go with that one. Occam's Raisin and all that.
Speaking of side deals we'll never hear about because the NHL hates us, my favorite rumor is the one that has the Knights agreeing to take David Clarkson in exchange for a first-round pick and/or top prospect. Are there any other realistic scenarios where McPhee and the Knights can get a first-round pick from someone? Maybe the Ducks and their blueline?
---
Lozo: They can get a lot of first rounders, I think. I will be the first person to use bullet points in one of these exchanges to show why and how this can happen.
1. It's a weak draft. Teams won't be clinging to them.
b. If you're a win-now team with a bad deal and late pick, you could package those to entice Vegas.
iii. If you have too many good players, you can use a first rounder to get Vegas to not pick your Vatanen or Neal.
If I'm McPhee, I'm punting this year and doing everything to stockpile picks like it's the Bay of Pigs and I'm filling up the bomb shelter with canned goods.
Wait, we are sorta living in a modern time version of this. I'll update the metaphor later.
How about we are this deep into one of our engrossing conversations and we haven't talked about Ilya Kovalchuk coming back yet? We saw what Alex Radulov could do and there doesn't seem to be any excitement about getting a player that was better than Radulov back in the NHL.
---
DGB: I wonder if fans are a little worn out on the Kovalchuk story, since we've heard rumors of him coming back pretty much every year since he left. There seems to be way more smoke this time around, but it could be a "believe it when I see it" type of thing. Still, if it's confirmed that he's really back this time, that should make for a fascinating trade watch. Between this and the first pick, the Devils have a real chance to remake their team.
Let's close with one more offseason question. One year ago, we would have said it was unlikely that PK Subban or Taylor Hall would get traded, and that Shea Weber being dealt was outright impossible. A few days later, they'd all be moved. Who would you pick as this year's superstar that doesn't seem like he could be dealt, but ends up getting moved in a blockbuster at some point?
---
Lozo: Patrick Kane. He's young and in his prime but the Blackhawks are in cap jail (they get locked up every other year) and Kane is, well, garbage. Trade him while he has value and isn't currently being investigated for any felonies.
---
DGB: Wow. You're not messing around. I thought I was going to be going out on a limb with my John Tavares take, but now that seems kind of wimpy.
Any last thoughts before we wrap this up, hit send, and immediately hear about four major trades that make the entire thing outdated and unprintable?
---
Lozo: I'll just cover some possible bases so the news doesn't make this outdated:
1. That secret video footage of referees partying with the Penguins at the parade is really damaging to the NHL.
2. David Poile convincing PK Subban to have his voice box removed is crazy and sets a bad precedent.
3. Jaromir Jagr agreeing to terms with Vegas is great.
4. Carey Price asking for a trade is the best thing for him.