Cheeky one with the lads (Benjamin Wright/PA Archive/PA Images)
Politics. We've spent months talking about it. Now, politics has finally happened. Even now, the ballot boxes are filling, the end is nigh.
All we have to do is talk about politics a little bit more, then it will finally be over for another four and a half years, and our pub conversations can go back to character-assassinating our work colleagues.
But not before we've all had at least three of these hackneyed chats at the local boozer tonight:
"WELL THEY SAID THAT TRUMP WOULD NEVER HAPPEN"
"And about Brexit."
"Yes."
"But they also said it about France and the Netherlands, didn't they?
"Yeah."
"And then that didn't happen."
"Right."
"So sometimes the vastly improbable doesn't happen."
"Weird."
"I know."
"BREXIT'S THE DOG THAT NEVER BARKED IN THIS ELECTION"
"I heard Corbyn might even have voted Leave."
"But May was a Remainer!"
"We need access to the Single Market or else you can kiss this country goodbye."
"No, no. Think of the trade opportunities outside the Single Market. Once you leave the customs union…"
"Hey – where's everyone else?"
"They seem to have gone inside. Is it raining?"
"No."
"FAKE NEWS IS KILLING US"
"Fake news!"
"Fake news!"
"Fake news!"
"So have you read this thing in the Canary? About IDS having secret shares in Atos."
"Oh yeah?"
"THE GRIME THING IS GOING TO BRING IN THE DEEP VOTE"
"Like – when they did that JME-Corbyn-Chunky Mark Money Tree remix, I just thought, 'This is it. Election's in the bag.'"
"Swear if I see another video of Corbyn's head on a grime MC's body I'll laugh so hard one of my sphincters is gonna pop loose."
"It's his secret weapon, innit – he's connecting with all of these new voters. Kids on estates who've never voted before, never even considered it, are hyped, man – they're super hyped. He'll definitely win."
"The under-thirties don't normally vote, do they? That's why the Tories always get in. The pensioners."
"Totally. So you where'd you vote?"
"Yeah I was gonna but honestly I'm moving place and they sent the registration thing to my old house."
"You know you could just apply online?"
"Man's been busy."
"…"
"RUNNING THROUGH FIELDS OF WHEAT"
"Oh what's the naughtiest thing she's ever done? Deported innocent families."
"Murdered disabled people through her bedroom tax."
"Murdered democracy by running away from debates."
"Hey – idea – we should turn this into a sketch for next Monday's open mic."
"Sick."
"OBVIOUSLY, CAMBRIDGE ANALYTICA ARE BEHIND EVERYTHING."
"They swung it for Trump. They swung it for Brexit."
"Just to make the right currency trades."
"Banked millions."
"Totally. I read about this on my longreads app. They drop money on the markets and then they target individual voters with fear-based ads on Facebook."
"Uh huh. And because they've got so much deep-mined data on everyone – it's like they know what you're thinking before you do."
"Man, the dark web's scary."
"The dark web? You use the Onion Tor?"
"Oh so… Sorry, I thought the dark web just meant all the shady stuff that happens online."
"Nah, it's like another thing altogether. Like a second web."
"Right. Dark."
---
Watch: VICE's 2017 Election Road Trip: Things Nobody Is Talking About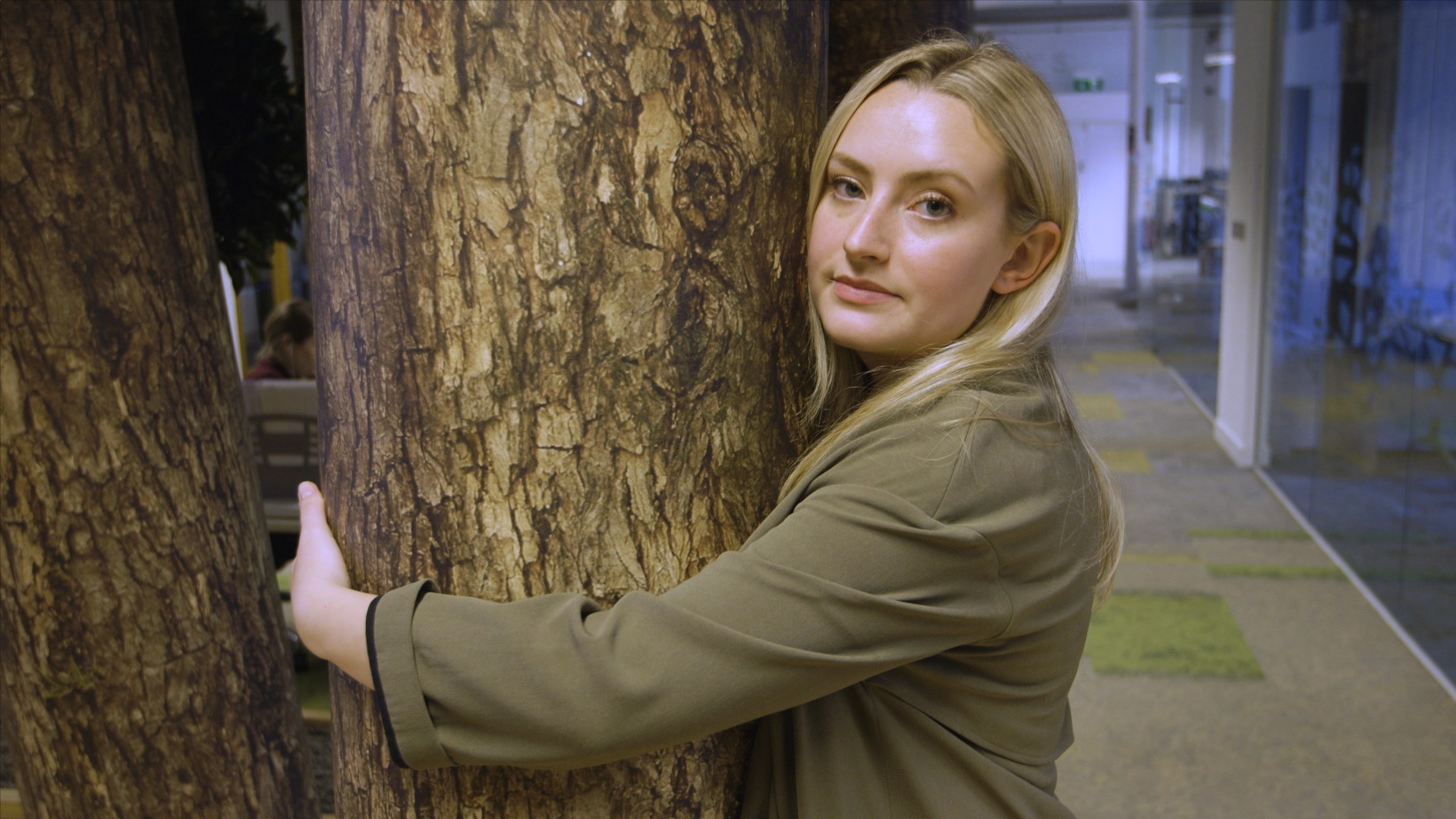 ---
"IT'S AN IMPOSSIBLE CHOICE"
"I don't agree with any of them, right. They're all as bad as each other. I can't vote for a party that treats people on benefits so cruelly. Dementia tax! But Corbyn's a joke. He's a waste of space. What did Boris call him? Mugwump! That's bloody hilarious. Did you see that Diane Abbott did that interview and she couldn't remember a thing? And then you've got the Limp Dumbs and they're a waste of space aren't they. Tuition fees! Don't vote for the Greens, though. Vegan mung-bean middle class planet-savers. They all live in Hampstead anyway – they'll have no trouble shelling the extra tenner for petrol in their Prius. Anyone else is just a protest vote anyway. You might as well just not vote. None of them ever do what they say anyway, what's the point. They don't talk about the stuff ordinary people talk about, do they? Tuition fees! Dementia tax! Gordon Brown and the Arctic Monkeys! He would never even push the button, would Corbyn. They reckon he was in the IRA. That'll be £12.20, guv."
"…Right. …Sorry, I was miles away…"
"Ill, my arse."
"Did you see all of those gaffes?"
"How can you have someone as Home Secretary if she can't add up?"
"Car crash stuff."
"So they've got 10,000 new policemen but they're going to pay them each ten pounds a month!"
"They'd probably refuse to work for that."
"It's unfair, though. To ambush people in interviews."
"I mean, when you've got so many figures, how do you know which one's which?"
"It's typical of the games the press play. The media's been against them since day one."
"Murdoch basically made her look stupid."
"HOW CAN THE TORIES WIN WHEN EVERYONE WE KNOW VOTES LABOUR?"
"Where are these people!?"
"Right. Everyone on my Feminist Anthropology course at SOAS is Labour."
"It was all over the social feeds I've carefully curated with people whose opinions I agree with."
"It's not like we only move in shallow circles of people who reinforce our own prejudices, is it?"
"Course not. I mix with loads of different people in my job at an NGO."
"Uh huh."