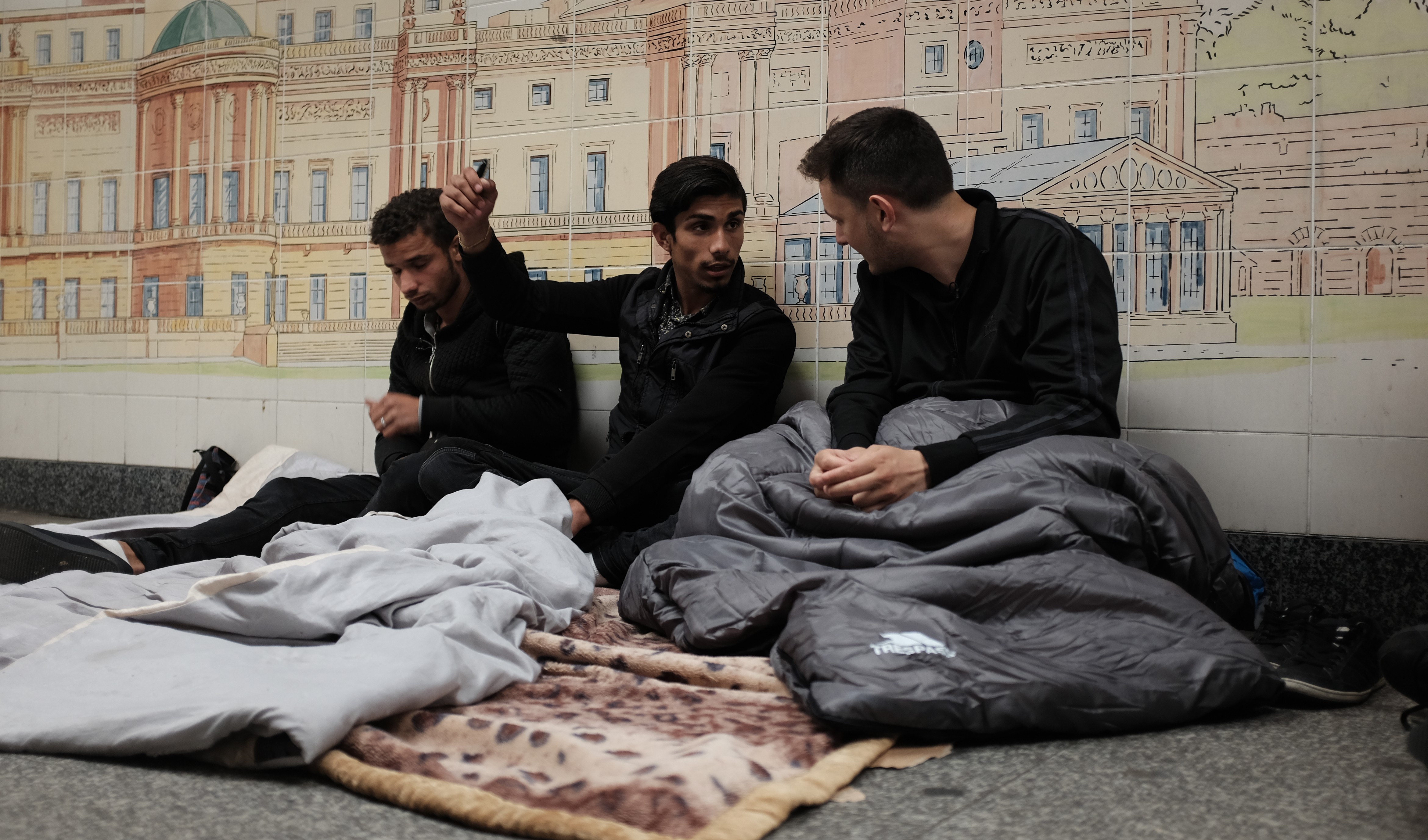 This article originally appeared on VICE UK
London is a mega-city of migrants. Nearly 40 percent of its inhabitants were born abroad – it's a capital powered by migrant money and migrant workers.
But life is not easy for many of those who come here. The number of rough sleepers in London has doubled in the last five years, and a third of them are Eastern European. As the city's rents rise and rise to ludicrous levels, the poorest are being forced out of the city. Those who do stay often end up being pushed into illegal cash-in-hand work under poor conditions.
So what's it actually like to be a migrant in Brexit Britain? We sent journalist Ben Judah, author of This Is London – an epic piece of reportage about the life of the capital's immigrants – to walk in the footsteps of EU migrants arriving in the UK today.
Ben beds down in subway tunnels at Hyde Park Corner with homeless Roma teenagers who've just arrived at Victoria Coach Station. He travels to Luton, where he meets Polish migrants squatting in the town centre. And he goes undercover to an illegal labour exchange where the lowest wage paid is a portion of chicken and chips.
This is the reality of life in Britain for many people who come here for a better life.