When the decade started in 2010, Chinese alternative music was unstoppable. Cities like Beijing were laboratories for some of the region's most vital new artists. There was a spark in the smoggy air. A new generation was crafting noisy, surreal soundscapes that reflected the dizzying changes in their lives. The surface was all apathetic sound and nihilistic fury, but beneath was a sense of hope and optimism throughout the Chinese underground. This was going to be their decade.
It wasn't.
For rock and indie pop, the 2010s was ten years lost. Stifled and fractured, many promising scenes stalled and grew dormant. The flood of ideas in the beginning of the decade slowed to a trickle by the end. In that churn grew wistfully romantic, forbiddingly chilly guitar rock—now a signature of the country.
Club music and hip-hop occupied the void instead, with brash rap acts like The Higher Brothers breaking through globally. The Shanghai club scene, hungry and omnivorous, became the envy of the region.
But what alternative music gained in breadth and diversity, it lost in sense of purpose. It was glossier, more commercial, and more visible. It had its share of iconoclasts and crazy experimentalists, but they retreated inwards—uninterested (perhaps unable) to reflect critically on society, or this generation.
The journey from the optimistic hope of 2010 to the weary resignation of 2019 was turbulent, but all dark trips produce astonishing music, and the 2010s in China were no different.
We've collected ten songs that defined this decade below, in no particular order:
"拨云 Black Clouds Unfold"
Howie Lee
Let's start at the end of the world.
The Beijing producer Howie Lee creates a restless soundclash, disorienting and alluring at once. With clattering percussion, skittering rhythms, and field recordings, "Black Clouds Unfold" is the closing track of his extraordinary 2019 album Tiān Dì Bù Rén. It sounds like an epiphany—the sublime result of a decade exploring the outer worlds of what club music in China could be. Howie breaks with every norm here, but finds serenity in the song's breakdown, a meditative apocalypse. LISTEN
"绿度母 Green Tara"
央吉玛 Yunggie Ma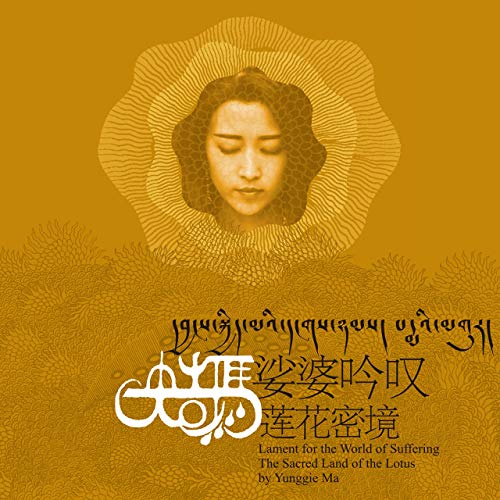 A sense of reflective disquiet floats through Yunggie Ma's gorgeous folk songs. She's a singer from the Menba minority, who emigrated from Bhutan to Southeastern Tibet over 300 years ago. Her music is the tale of her people, a transmission through the ages. But it's not just preservationist. Her songs are also an elegy for a lost way of life, and a defiant faith that another world is possible. LISTEN
"NUNUDUGU"
南方酸性咪咪 South Acid Mimi
Kunming's South Acid MiMi are pure punk rock—unapologetic, in-your-face, a playfulness tinged with darkness. They are gloriously unhinged and stylistically scattershot.
Into a (hot)pot: Rammstein, LCD Soundsystem, riot grrrl punk, psytrance raves, Yunnanese folk and drum'n'bass. Add societal defiance and you get "NUNUDUGU", whose lyrics are based on a nursery rhyme in Lisu, a minority Tibeto-Burmese language in China's southwest. LISTEN
"水之湄 Mail from the River"
惘闻 Wang Wen
Wang Wen's music ebbs and flows like the waves crashing against the rocky beaches of their hometown Dalian. Unfolding over long, cinematic instrumental passages, 2018's Invisible City, where this track resides, veers between moody ambient corridors and pillared halls filled with lush noise. It's an ornate construction, a beautiful bricolage. Monumental, like an architectural wonder. LISTEN
"Why we Chose to Die in Berlin (Mark Reeder's Dying To Be Dancing Remix)"
Stolen
In 2020, Chengdu's Stolen will open for New Order in Japan. It will be the biggest stage a Chinese indie band has played, and no group is better suited to that honour. Stolen write propulsive, elemental dance punk that's somewhere between beautiful and sinister. This track—from their Mark Reeder-produced album Fragment—crafts glacial minimal techno spiderwebs that grow, entangle, spread, and then snap into stomping, monstrous riff-heavy alt-rock. LISTEN
"杀死那个石家庄人 Kill The One from Shijiazhuang"
万能青年旅店 Omnipotent Youth Society
In 2010, a band from the smoggy industrial town of Shijiazhuang released an indie rock album so perfect that it ruined the field for everyone that came after. Omnipotent Youth Society's self-titled debut (to date their only work) stands as one of the towering achievements of Chinese indie—nine songs of sardonic humour and sharp societal critique, wrapped in songwriting that couldn't have come from anywhere else. This track is the ominous album closer, a soaring epic about generational ennui and the cost of breakneck development. LISTEN
"守门员 Goalkeeper"
Chinese Football
The city of Wuhan has proven to be a fertile breeding ground for young and hungry bands over the years, and Chinese Football may be the proverbial cream of the crop. They play sparkling and delicate emo—the sweet summer children of Chinese indie rock. Listen closely and they could be the Kinsella family's long lost Chinese cousins; the intricate, interwoven guitar lines that permeate "Goalkeeper" wouldn't feel out of place on an Owen, Cap'n Jazz or, of course, American Football record. LISTEN
"Arthropods Continent"
33EMYBW
33EMYBW is Shanghai's avant-garde vanguard, concocting strange, writhing alien experiments that pulse ominously in the light. A sense of corrupted ecology haunts this track from 2019's Arthropods, like a klaxon for impending climate collapse.
It's one-of-a-kind, and 33EMYBW was handpicked to support Aphex Twin for a series of parties in 2020. Good odds that her vivid style and startling sound are poised to define this coming decade. LISTEN
The Higher Brothers tend to grab all the headlines, but the real star of red-hot label 88Rising's Chinese hip-hop roster is Lexie Liu. It's not just her chrome-tinted cyberpunk visuals. Lexie's songs draw on a very particular—and very Chinese—lineage. There's maudlin Mandopop, Shanghai club music, and Chengdu trap in her songs, and themes of pride and identity that are far more powerful and provocative than anything her male counterparts in China have produced. LISTEN
We end, as is appropriate, with a heartbreaker. Chui Wan play ethereal, cerebral psychedelic rock that reflects the fluidity and disjuncture of China's burgeoning megacities. "Silence" is a coda for this decade gone by. A track of contemplative reverie that captures the anxiety and powerlessness of being young and socially engaged in China today. It ends, however, with the hope that we can find our own meaning, and stay afloat even as we're engulfed. LISTEN