Bezos with display of "Blue Moon" lander. Image: Mark Wilson/ Getty Images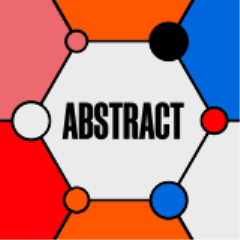 ABSTRACT breaks down mind-bending scientific research, future tech, new discoveries, and major breakthroughs.
A months-long effort by Jeff Bezos to secure a Moon lander contact for his company, Blue Origin, ended in failure on Friday, after the US Government Accountability Office (GAO)

ruled that the coveted contract

would remain solely with SpaceX, a company founded and headed by Elon Musk.
The latest saga between these rival space billionaires kicked off after NASA

selected SpaceX for its Human Landing System

(HLS) contract on April 16. The contract awarded Musk's company $2.89 billion to develop a crewed lunar lander as part of NASA's Artemis program, which aims to bring astronauts back to the surface of the Moon in the coming years. NASA had originally planned to award multiple HLS contracts, but ultimately opted to select only SpaceX due to budget limitations.
Blue Origin and Dynetics, another space company that had bid for the HLS contract, filed a protest with GAO shortly after SpaceX was selected as the sole winner. To support their challenge to the decision, the companies cited NASA's initial plan to select multiple contracts for HLS, argued that the agency had unfairly waived requirements for SpaceX, and suggested that the three proposals had not been reasonably evaluated.
GAO conceded that NASA had waived the requirement, but concluded that the protesting companies "could not establish any reasonable possibility of competitive prejudice arising from this limited discrepancy in the evaluation," according to the statement. It also rejected the other complaints outlined by Blue Origin and Dynetics, including the charge that NASA was wrong to award a single contract.
"In denying the protests, GAO first concluded that NASA did not violate procurement law or regulation when it decided to make only one award," said Kenneth E. Patton, Managing Associate General Counsel for Procurement Law at GAO,

in a statement

. "NASA's announcement provided that the number of awards the agency would make was subject to the amount of funding available for the program. In addition, the announcement reserved the right to make multiple awards, a single award, or no award at all."
The ruling is a setback for Bezos, who has spent months lobbying for a second contract for his company's "Blue Moon" lander on the grounds that it would foster competition and provide redundancies in the event that SpaceX's Moon lander failed to meet NASA's targets.
Bezos even offered to waive $2 billion in development costs for Blue Origin's lander concept in exchange for a second NASA contract, a last-ditch effort he announced on Monday

an open letter to NASA administrator Bill Nelson

. Blue Origin had originally asked for $5.99 billion in their bid for the HLS contract, nearly twice as much as SpaceX's proposal, prompting Bezos to make the offer as a way to bridge NASA's budgetary shortfalls.
"I believe this mission is important," Bezos said in the letter. "I am honored to offer these contributions and am grateful to be in a financial position to be able to do so. NASA veered from its original dual-source acquisition strategy due to perceived near-term budgetary issues, and this offer removes that obstacle."
It's unclear how Blue Origin or Dynetics will react to the decision. However, the team at SpaceX will no doubt see the new ruling as both a win and a relief. Musk's company had to suspend work on its HLS concept while the GAO processed the litigation, and will now be able to resume development of its "Starship" Moon lander.