Image: Los Angeles Professional Security via YouTube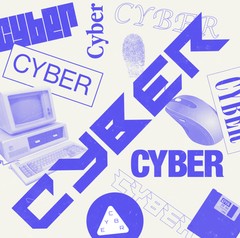 Hacking. Disinformation. Surveillance. CYBER is Motherboard's podcast and reporting on the dark underbelly of the internet.
Last week, Motherboard reported that the Citizen crime app is piloting an on-demand private security service that will respond to requests from app users. One of the companies Citizen is working with is seeking the ability to arrest people in Los Angeles, according to a recent video featuring the company's founder.
In a self-described "documentary" on the Los Angeles Professional Security YouTube, the company's CEO and founder James Caspari explains after detaining two tresspassers that the company wants the power to make arrests and take people to jail.
"We're going to waste police resources because we can't drive them to the police station," he said. "The security guard manual says we have to wait and a peace officer has to take them. That's just a waste. If we've already cleared it... why can't we just take 'em to jail?"
Do you work at Citizen? Do you have access to internal Citizen documents? We'd love to hear from you. Using a non-work phone or computer, you can contact Joseph Cox securely on Signal on +44 20 8133 5190, Wickr on josephcox, OTR chat on jfcox@jabber.ccc.de, or email joseph.cox@vice.com.
"Private security has zero authority on a public space," he later laments.
The 20 minute video hosted on LAPS' YouTube is meant to highlight the service the company provides. It follows Caspari during a routine trespassing call. The video and Caspari are explicit about their purpose. The "subscription law enforcement service" allows anyone who pays them $200 a month to call LAPS rather than the police to respond to perceived crime.
"In Los Angeles, police response time to low-level crime is often too slow. Many businesses and residents feel they can't rely on the police to keep them safe. They are now turning to us for help," an opening caption on the video says.
Caspari explains in the video that LAPS believes it can remove trespassers and respond to mental health calls. "We are in a position to respond in force to effectively anywhere in the city to remove any negative element that a client of ours is threatened with," Caspari said in the video.
The video opens with Caspari responding to a call on a property he patrols. It's an abandoned recording studio and the owner had called LAPS saying they saw someone inside. Caspari and another LAPS employee enter the recording studio looking for the suspects. The pair of LAPS workers find people hanging out in the recording studio and Caspari puts them in cuffs, assuring the camera that LAPS detaining people is perfectly legal. "In the state of California we, as security, have made what's called a private person arrest," he said. "We have to make sure nothing happens to them. If something happens to them it's 100 percent our fault."
With the suspects detained on suspicion of trespassing, Caspari waits for the cops to show up and make the official arrest. A frustrated Caspari tells the camera that he believes LAPS should be empowered to arrest people. "The job is done here. We found two subjects inside, we arrested them for trespassing and we put them in the back of our patrol car," Caspari said. "[The police] are going to take possession of our prisoner, and now they're going to spend two, three hours booking him, taking an inventory of their possessions. Why can't we do that? Why can't we save the city time? Why can't we take them to jail, give them our body camera footage, give them a copy of the report? Why can't we do that?"
At one point, the LAPD does turn up. A seemingly surprised LAPD officer asks Caspari, "Is that your normal protocol, you guys just go search the building?"
"On your own, or? Just curious, I've never dealt with you guys before," the LAPD officer continues.
The back half of the LAPS video is dedicated to a tent city in Venice between a golf course and a row of houses and notes that the company "frequently responds to calls dealing with the homeless." Caspari said the police are too busy dealing with "domestic violence" so they "don't have time to deal with a guy pushing two shopping carts down the road."
Caspari told the camera that many folks in the neighborhood were clients. "They're tremendously frightened. They're paying a private security company to be a buffer," he said. "All we can do is drive up and down the street. We don't have the option to remove them. Our hands are fairly tied."
"The LAPD wants to step back from taking mental health calls. Why not us? We have a mobile patrol force. Give us the training. Let's put rules, regulations, and transparency in place," Caspari said, citing a 2020 Los Angeles Times article.
Lost in Caspari's pitch is the point of the Times article—most mental health calls go better when trained healthcare professionals respond. Caspari and LAPS are a private police service. They look like and act like police officers. Dressed in blue, often carrying firearms and bulletproof vests, LAPS can be easily mistaken for real cops. Caspari's pitch is an expansion of police power that's even less accountable than the current system.
In a second video, Caspari demonstrates LAPS' own branded Tesla. The vehicle comes with various customizations including spotlights and a system for broadcasting crowd dispersal orders. In another video, Caspari said clients can provide their doorbell surveillance camera login details, and LAPS will then monitor the feed with "software […] if anyone walks by, a patrol officer will find out who they are, what they're doing, and why they're there."
LAPS is one of the private security companies Citizen is working with as part of its pilot of an on-demand security force. Another is Securitas, the parent company of the Pinkerton agency, according to leaked emails obtained by Motherboard. "The broad master plan was to create a privatized secondary emergency response network," one former Citizen employee told Motherboard. Leaked emails said parts of the LAPD think Citizen's product could be a game changer.
Caspari acknowledged a request for comment about LAPS' partnership with Citizen, but did not answer any emailed questions concerning his wish for LAPS to be able to arrest people.
Subscribe to our cybersecurity podcast CYBER, here.