Photo: London pix / Alamy Stock Photo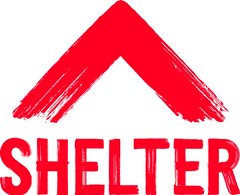 Presented in partnership with Shelter.
When Michael Gove entered his new office at the Ministry of Housing, Communities and Local Government, he inherited a housing emergency. The housing secretary (whose department has since been renamed the Department for Levelling Up, Housing and Communities, or DLUHC) has a colossal job on his hands.
The housing emergency affects one in three people in Britain, research by Shelter shows. That includes the hundreds of thousands of people trapped in temporary accommodation, the thousands sleeping on the streets, the 1.9 million households made sick by their poor rented homes and the more than 3 million people who have been the victim of illegal behaviour by a landlord or letting agent. The problems are vast, but they are all solvable.
As we approach Gove's 100th day in office, we look at what he's said over his first months in the position, and what he now must do to start fixing the housing emergency and prevent his comments from becoming empty words.
Investment in social housing and building more homes
What Gove said: "The key thing that we need to do is build more homes where they're needed. I'm in favour of helping provide people with decent accommodation by any means necessary. So, I don't have any problem at all with supporting local government to provide social housing for those most in need."
What he must do: These comments, made at the beginning of November, follow earlier remarks, when he said that "supply has not kept pace with demand", and described the quality of social housing as "scandalously poor". That he recognises this is positive, says Alastair Harper, Shelter's head of public affairs, particularly as the country has lost some 282,000 social homes in the last decade.
Harper says there is the potential for an "easy win" for Gove here. The money to build social homes comes from the government's affordable homes programme, but so too does the money needed to build home ownership schemes and "affordable" homes. That funds for building social housing and those for other developments have to compete for a share of the same pot of money makes little sense. 
In fact, almost half goes to homes designed for ownership. But people usually have to be earning significantly more than the average income to be able to access these properties – 50 percent of people can't afford shared ownership, and average earners in 96 percent of the country can't afford First Homes. "Home ownership schemes are only accessible to a very limited number of people who have enough income and savings to afford the still hefty deposits," Harper says. 
Reforming the affordable homes programme to focus more on spending on building genuinely affordable social homes would be a significant step in the right direction.
Renters reform bill and scrapping 'no-fault' evictions
What Gove said: "We're not intending to punt [the bill] into the long grass. One of the things that I want to do is to make sure that we take the right approach towards the private rented sector […] There is not just scope, there is urgency and the need for reform, but I'm just reviewing if what we've got in mind is sufficiently comprehensive."
What he must do: The DLUHC said in October that the long-awaited rental reform white paper would be delayed until 2022. This would include the promised scrapping of section 21 "no fault" evictions, where landlords don't have to give a reason for evicting their tenants. So, Gove must keep good on his promise that it's not being kicked into the long grass.
Harper says there are a couple of musts when introducing renting reform. Firstly, that section 21 is not just banned in name, but also in practice. "Whatever replaces section 21 must require landlords to show good evidence of a genuine reason for evicting – otherwise, we risk allowing no-fault evictions by the back door." 
Secondly, the renters reform bill must be a "full-fat" bill, including a national landlords register, so we know who's letting out properties. "There's a risk of a semi-skimmed model, so we're keen to make sure it's all done in one go," Harper says. "And that it's done comprehensively."
Improving regulation of social housing and listening to residents' views
What Gove said: "Some of the changes [affecting social housing residents] that we hope to make with our forthcoming social housing bill will help to ensure that tenants are treated as they should be by all registered social landlords."
What he must do: Almost four years after the Grenfell Tower fire, the government published its social housing white paper after launching a consultation in 2018 to learn "lessons from the tragedy". The charter would ensure that all social housing residents have their voices heard on the issues around their home that affect them, and be given the rights they deserve – but it wasn't mentioned in the Queen's Speech, which was hugely disappointing.
The Housing Secretary was asked early in November when the white paper's plans would be implemented, and he replied: "Shortly [...] as soon as we possibly can." But he gave no further detail or deadline. This must be a priority. 
"Getting that through [and becoming legislation] would be a good improvement," Harper says. "It wasn't in the Queen's Speech for this year, so just make sure it's in the next, and it gets through. There's no reason it couldn't be brought up as a private member's bill and get government support. Let's get that nailed, and it could be done in the next year."
Conservative promise to end rough sleeping and how this conflicts with no recourse to public funds policy
What Gove said: "A significant number of people who find themselves sleeping rough are people who, because of their migration status, do not have recourse to public funds. One of the things that we want to do is to work with the local government sector to make sure that it can be clear that we can provide appropriate accommodation for those people who are at risk of destitution."
What he must do: Gove spoke about showing "compassion" and providing emergency accommodation to all people facing destitution, whatever their immigration status. First off, let's remember that many people with no recourse to public funds (NRPF) are in the UK legally. One of the problems, in terms of the barriers to preventing rough sleeping, is communication – something that could be fixed quite easily.
For example, some councils may not know that they can provide emergency accommodation to a person facing destitution without breaking NRPF, Harper says. "But if the DLUHC was to issue guidance saying, 'Yes, you should be helping these people to be accommodated,' it would provide a lot more certainty for councils, especially with winter closing in." Otherwise, people are stuck "on a tight rope without a net beneath. If, suddenly, they can't make rent, they lose their home and could end up on the streets".
On tackling rough sleeping more generally, Gove signalled that he'd been on a journey since becoming Housing Secretary. Once a person who saw rough sleeping as a problem caused by individual circumstances, he says he now realises that "getting someone into a secure, warm, decent place" means they are less likely to find themselves in difficulty. This is significant and extremely positive.
So, what can he do to make sure that the last point happens? Funding the Everyone In scheme over the winter would be a short-term solution, but thinking long-term is far better than offering only quick fixes. "We need to make sure that there's a plan in place that is underpinned by delivering enough affordable homes for people," Harper says. 
See the first point in this piece. It looks like we've come full circle.