Miss Quinn. Photo courtesy of subject
"Fuck, marry or kill: Pennywise, Ronald McDonald or the Joker?"
"Fuck the Joker, marry Ronald McDonald, kill Pennywise. I do like Pennywise a lot, but Ronald McDonald's probably got cash and the Joker's got something going for him if Harley [Quinn) is that into it."
This isn't a game of fuck, marry, kill played in a dorm room after a few drinks. It's the first question on a Reddit AMA from two years ago with a female coulrophiliac, a.k.a. someone with a sexual fetish for clowns.
To many of us, clowns—with their wide smiles and harrowing laughs—are absolutely terrifying. I was far from the only one who spent most of last fall thinking some guy in a clown suit was going to jump out at me and give me a heart attack as I walked home. The evil clown trope is key to many horror films, including the upcoming movie of Stephen King's It.
But life is a rich and kinky tapestry, and inevitably it turns out there are people out there who actually get off on clowns. After last year's killer clown craze, adult site Pornhub found that searches of clown porn had gone up by 213 percent, and—somewhat surprisingly—women were 33 percent more likely to search for it than men.
---
Watch: Running an Erotic Publishing Empire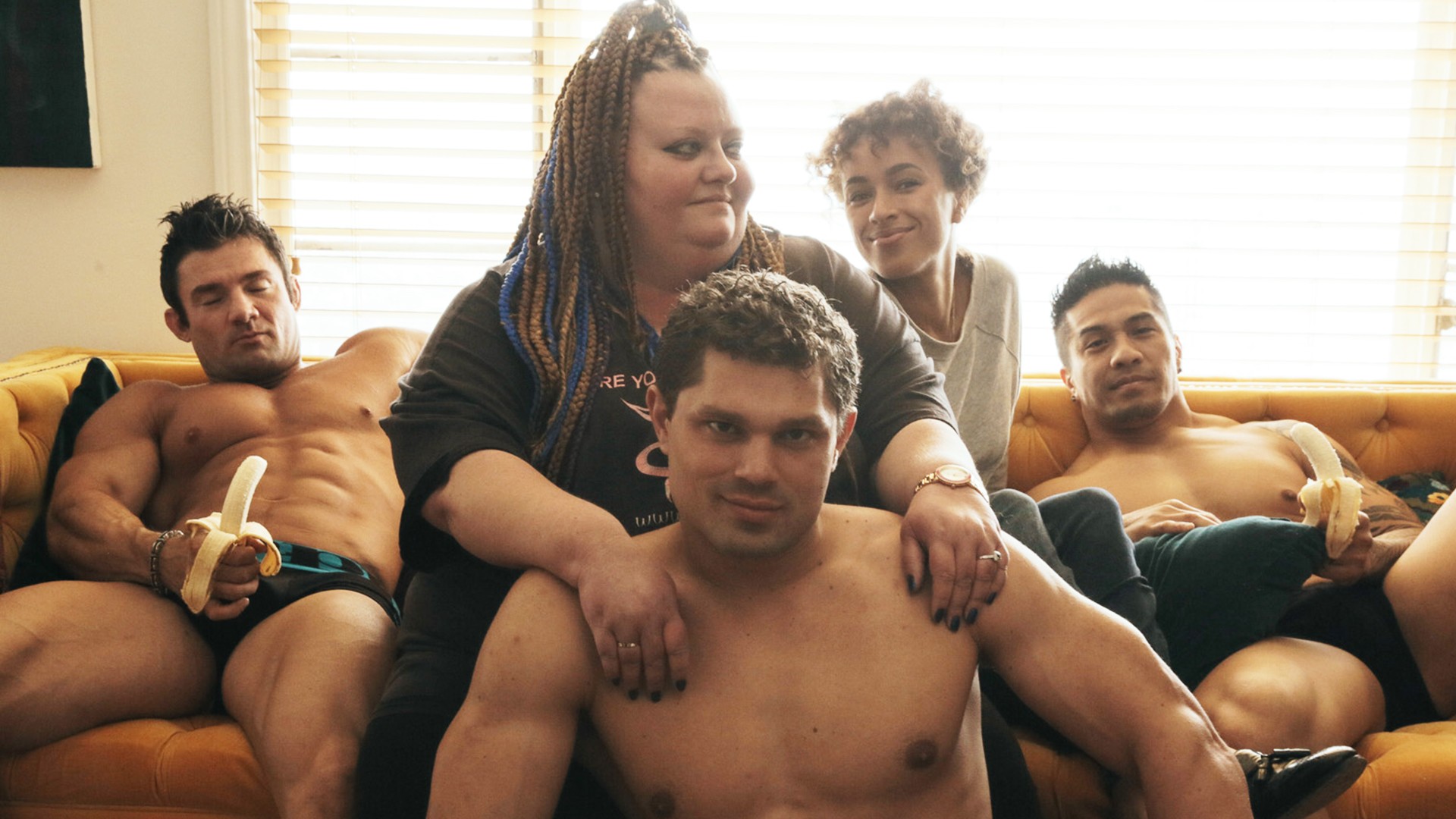 ---
"I'm not really surprised," says Sugar Weasel, the world's self-described "premier clown escort." "I'd say most of the women who book me probably do have a clown fetish. This all started as a performance art thing in punk bars where I was just some naked guy with clown makeup on and women would try and hook up with me and make overt sexual advances towards me. It was wild."
When Sugar Weasel first started out, he says, clown fetishes were much rarer. "They've become a lot more mainstream," he says. "At first, it was just me. I didn't really know of anybody else doing this kind of thing."
Jason*, a 27-year-old coulrophiliac from Ohio, agrees. "I was about 14 or 15 when I discovered the subculture of both pornographic and non-pornographic clowns online," he says. "However, the amount of online clown erotica at the time was pretty scarce. A few years ago I discovered Clips4Sale and found actresses like Kitzi and Miss Quin who cater to this exact fetish and it totally opened up my world." Now clown fetishists can also get their fix from a range of sites, such as Fetlife, subreddits dedicated to coulrophilia, as well as a dedicated forum called Get Clowny.
Like many people with sexual fetishes, Jason's started in childhood. "I was fairly young when I realized I had odd feelings I couldn't explain in reference to clowns and mimes—by age nine I knew my fondness went beyond just enjoying them," he says. "I remember watching TV shows that had clowns or had scenes where people are transformed into clowns and feeling aroused. I didn't 'embrace' it as a fetish until much later."
As it's fairly out there—and with so many people scared of clowns—I wondered if there's any issues with trying to get your partner to role-play as one in the bedroom. "I have asked my partner. Though she has yet to oblige, but she's not opposed to it in the least," Jason says. "She has verbally brought it up during intercourse as a means to shame me with my own fetish, and it plays into my love of submission. It's quite wonderful!"
One of Jason's favorite fetish performers Miss Quin, 29, is a coulrophiliac herself. She says she didn't feel embarrassment around her sexual feelings towards clowns until she was shamed by her first serious lover. "I kept the fetish to myself for several years, until about a year before I started making videos and selling them on Clips4sale in 2012," she says, "I saw it as a wonderful and safe outlet to enjoy something I had kept to myself for so long. I felt it was time to make myself happy. By being open about myself I encouraged others and now there's so much more clown porn out there for the world to enjoy and be confused by."
In her clips, Miss Quin says she adopts three main personas: The Ringleader, the Slut Clown and the Purple Clown. "Ringleader is more wicked and dominant. Slut Clown is motivated by pleasure, while Purple Clown is a combination of the two with more traditional clown humor," she says. "I use a range of props too, from juggling balls to cream pies, and I love smearing a lover with my clown make-up. I start with a beautiful face of make-up and end with it mostly on them, so in a way I have made the lover into my art."
Props do seem to be a major part of clown sex. I found a post by a Salt Lake City-based couple, going by the aliases Miffy and Blitz, on the website Experience Project. After Blitz came out as a coulrophiliac, his wife was more than happy to indulge in his fetish. "Miffy was the first person that I felt comfortable 'coming out' to—and that was only after years of marriage and a long prenuptial relationship," Blitz told me via email.
"There's definitely a BDSM element to the fetish—spankings are common, as well as tying up and domination," he says. "It can get really messy too. Many times, we've made a number of shaving cream pies to use one on each other—because real food is much more difficult to clean up—we've got squeaky hammers, rubber chickens, and varying sizes of whoopie cushions and dildos to swap roles and keep each other guessing.
"Just talking about it [clown sex] excites us now. If we watch a comedy where somebody gets pied in the face, we will look knowingly at each other, or when out shopping, Miffy will see an article of clothing and say, 'This would be great for M.' We have a code that helps us talk about it without giving too much away in public."
Even the simple act of putting on a clown suit can turn Jason on. "I have the full works, even the floppy shoes and all the accessories. I frequently wear it in my alone time and masturbate while dressed as my brightly colored alter ego. My clown fetish has also made it into a few of my other fetishes, but mainly my fetish for cross-dressing. Most of the time if I'm dressed as a clown, it's as a male, but occasionally I love to combine the two and become a fabulous lady clown. I've always had this dream of transforming into an extremely over the top clown drag queen."
What exactly is so attractive about clowns? Everybody I spoke to picked out the fun and silly element as paramount. "It's all about the freedom to act silly and not take sex too seriously," Blitz says. "Sex is often high pressure, with the ideals of perfect bodies, pleasing your partner, and romantic evenings. Clown sex is spontaneous, silly, and awkward intentionally, making it a different kind of fun."
Read more: For More Stories Like This, Sign Up for Our Newsletter
Miss Quin agrees too. "I can only speak for myself, but I do think clowning can give you the freedom to take yourself (and sex) less serious and have some naughty silly fun," she explains. "I feel that if more partners were open to listen to each other more and encourage open discussions about fetishes and sexuality then people would be a lot happier."
* Name has been changed