Lupe Valdez speaks at the Democratic National Convention in 2016. NICHOLAS KAMM/AFP/Getty Images
Within the first minute of our phone call, Texas state governor candidate Lupe Valdez emphatically tells me, "I'm the best candidate!" A half hour later, she'd end the conversation with the exact same words and a light chuckle.
It's a winning attitude she'll need as she takes on Texas's current Republican governor, Greg Abbott, in this November's election. And though the cards are stacked against her—the chances she'll defeat an incumbent were already low before reports emerged that her campaign is running on just $46,000 (versus Abbott's $43 million)—the underdog spirit of Valdez's campaign, and hopes it could be a force in turning out Latino voters, make it more valuable than the sum of its parts.
A large part of that has to do with her backstory: Valdez, 70, was the first out lesbian and the first Latina to become a sheriff in the state, a position she held for 12 years before quitting last month. That decision was partly motivated by a wave of discriminatory legislation in the state, including a transphobic bathroom bill introduced last year and a decision this June by the state's Supreme Court that limits the applicability of federal same-sex marriage laws to marriage benefits.
In Texas, where Abbott is reviled among LGBTQ constituents for his advocacy on behalf of both of those efforts, Valdez's campaign represents a rebuttal to a rise of conservative politics and racist, xenophobic, and anti-LGBTQ rhetoric. VICE spoke with Valdez en route to a campaign event in San Antonio about her impoverished migrant past, what it was like to serve in the Army pre–Don't Ask Don't Tell, and why Texas will always be home. VICE: What prompted your gubernatorial run and when did you make that decision?
Lupe Valdez: It was shortly before I announced my campaign on December 6. I needed to touch base with several people first; my partner for one had to give the thumbs-up. But it was one of those times where I was extremely frustrated and realized I had to go in or quit complaining. The majority of the decisions made in the state legislature recently appeared to be quite harmful and catering mostly to special interests in Austin. It just doesn't make sense. I was more concerned about everyday common folks. You grew up in a migrant farmworker household. Does that past influence your call to service? And do you have any distinct memories from that period in your life?
Of course. I remember, when I wasn't helping my family with the pickings, I was out running in the cornfield. I could hide for days because the corn grew taller than me. I was a squirt, and I remember my mom teaching me how to pick green beans, how to peel a plant over and over. A lot of times I ate more than I picked.
I think all of our life experiences help to mold us into who we are. I just happen to be lucky that I rose out of poverty, which shows people it can be done. I think that we should provide a path or an opportunity for more people to do the same. I get upset with the "I've got mine and too bad about you" attitude. It should be more of "I've got mine, I should see if I can help you."
What was the coming out process like for you?
It took me a while to figure it out. I knew all along that I was attracted to women, but it wasn't until I met other LGBTQ folks that I knew what that interest was. I was quite old; I think I was in my thirties. Back in the 50s and 60s, being lesbian and gay wasn't as accepted as it is now. Little by little, though, I began to explore and develop it. I do remember that my spirituality was very strong, and it wasn't until I got the assurance that God loved me the way that I am that I started accepting myself. There's a part of me that's quite spiritual, and I don't want to take that away from who I am. The lesbian, the spiritual, the Hispanic, being short… they all have to fit into who I am.
Did your Hispanic background complicate matters?
Once I felt I was OK spiritually, the rest didn't matter. I think my parents knew I was gay, it just wasn't spoken about. But I don't think it would have been an issue. My brother tried to tell my mom once, and she put her hand up and said, "Don't ever say that again." I would often come home with partners, but nothing was ever mentioned.
---
Watch VICE News Tonight speak with anti-vaxxers in three Texas cities: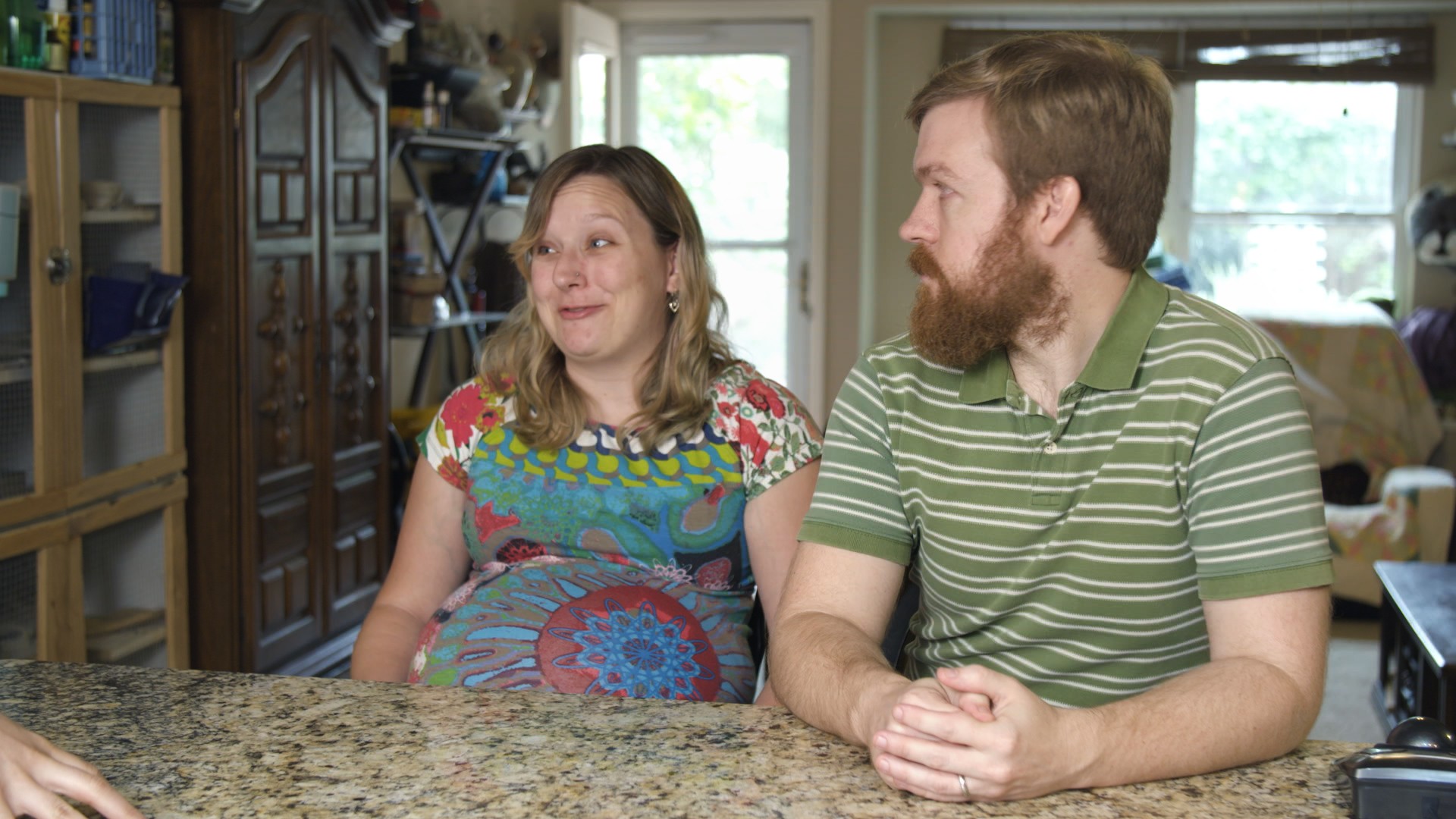 ---
Describe your time in the Army. How difficult was it hiding your authentic self there?
Well, you find a lot of lesbians in the military. I identified with some of them, but at the time—it was during the Vietnam era—you couldn't be LGBTQ in the military. I never did anything in the military; I was attracted to women, and we would just talk. I've always been the one to follow rules. I had accepted my sexuality, and I knew that I wasn't going to act out while serving. I never did anything that the officers could point to and say, "You shamed us, you're out!" And that was the whole issue. But I enlisted because I wanted to know what that experience was like.
You eventually became involved in jailing. Did your perceptions of the prison industrial complex or policing change while serving as Dallas County sheriff?
I don't think my view on law enforcement has changed; it's professional and compassionate. I think that's why I did so well each time I ran. Some people have been wronged, but that's not for me to judge—the courts and judges take care of that. My job is the safety and security of the people that are in there. And that's all of them, no matter what they're like. The department I took over was very cruel, but the whole concept of me taking over was to bring about a cultural change in how we deal with humanity. Law enforcement isn't a skill, it's a calling—you have to want to get out there, nab the bad guy, and help those who are vulnerable.
I'm constantly defending Texas against naysayers who say it's unwelcoming to social progressives. What keeps you there, personally?
For one thing, I was born here. But I don't think it's as bad as people make it out to be. I think there are people who are very loud, and that's what's heard. I remember during my second election, I was debating my opponent at a college setting, and he made a comment about my lifestyle, and there were a few boos. When I finished, one of the students walked up to me and said, "I hope it's just a couple of years where people don't bring that up again." And here it is, a couple of years later, and people still bring my sexuality up. Hopefully, it's not in a negative way. But I wouldn't be running if I didn't think that Texas has changed. Texas isn't a red state, it's a non-voting state. People don't vote. Once we change that, Texas will no longer be a red state. Wherever I go, people know that I'm a lesbian. I think it's accepted. The truth is, we're everywhere, and that doesn't matter if you're in the city, the suburbs, or rural areas. There are LGBTQ folks in all areas and all occupations, so it only makes sense that we would all be part of the governing branch, too. Interview has been edited for length and clarity.