Spenser Mestel
It isn't necessarily correct to call Leiomy Maldonado the choreographer for 'Pose,' the FX series about ballroom culture that was recently renewed for a second season, because the show isn't choreographed in the traditional sense. "It was more about letting them know where to go," Maldonado says about instructing the dancers, "and how to get there, and to make sure that when the camera's here, you're there."
The action is blocked out and the camera angles are set, she explains, but that's true to the spirit of voguing, a type of dance style that evolved out of the ballroom scene. "Every other dance is choreographed," she says, "every other dance. But everything that comes from ballroom—not just vogue—it's all about freestyle. It's all about your self-expression. With the choreography on 'Pose,' it was still natural. It was still real."
What is slightly less natural is the beginner voguing class Maldonado teaches at Peridance Capezio Center in Manhattan. The first thing I see when I walk into the studio is someone doing her signature hairflip, "The Leiomy Lolly." Though I took a few hip-hop dance classes in grad school a few years ago, the only thing I know about voguing is the death drop, which an ex-boyfriend of mine discouraged me from attempting because of my atrocious knee mobility. So as I hang back, I introduce myself to one of the other wallflowers. "God, I feel so old here," she says, gesturing around. I ask her age. She turned 21 today.
Of the 30 or so students, I identify eight as men and the rest as women, many of whom drop into the middle splits as Leiomy leads us through a conventional dance warm-up. She's wearing a white athletic bra, black booty shorts, and knee-high black socks. As she periodically changes the song (always a thumping house beat), she'll pause for a moment by the speaker and twerk in front of the mirror. Each time, the guy who was doing the Leiomy Lolly yells the same thing: "Yas, bitch!"
The first skill we learn is the catwalk, whose mechanics are simple: As you step forward with your left foot, you lean into your left hip. Simultaneously, you touch your left shoulder with your left hand and touch your left elbow with your right hand, forming a 90-degree angle. Then you switch feet, hips, and hands. After we have the motion down, Leiomy forms us into three lines, and we practice walking from the back of the room to the mirror in front.
It's a simple movement, but I notice that the better dancers cross one foot over the other as they walk. When I try to do the same, though, I miss the rhythm of my hips, and as the class recedes from the mirror, Leiomy pulls me to the center of the floor and counts as she moves my hips back and forth. I feel conspicuous, but because I'm in a beginner voguing class on a Wednesday afternoon with students almost a decade younger than me, I'm not particularly embarrassed.
Leiomy's introduction to the voguing world wasn't as tender. She discovered the style at a YMCA in the Bronx through a teacher who then gave her tapes of ballroom dancing, which Leiomy watched constantly. "For me, I wasn't studying the actual dance and the routine," she says. "It was more the energy and the emotions. Something about the voguing, it just spoke to me, and I found a way to use that in my early stages to express my anger and everything that I was going through during my transition."
---
More from Tonic: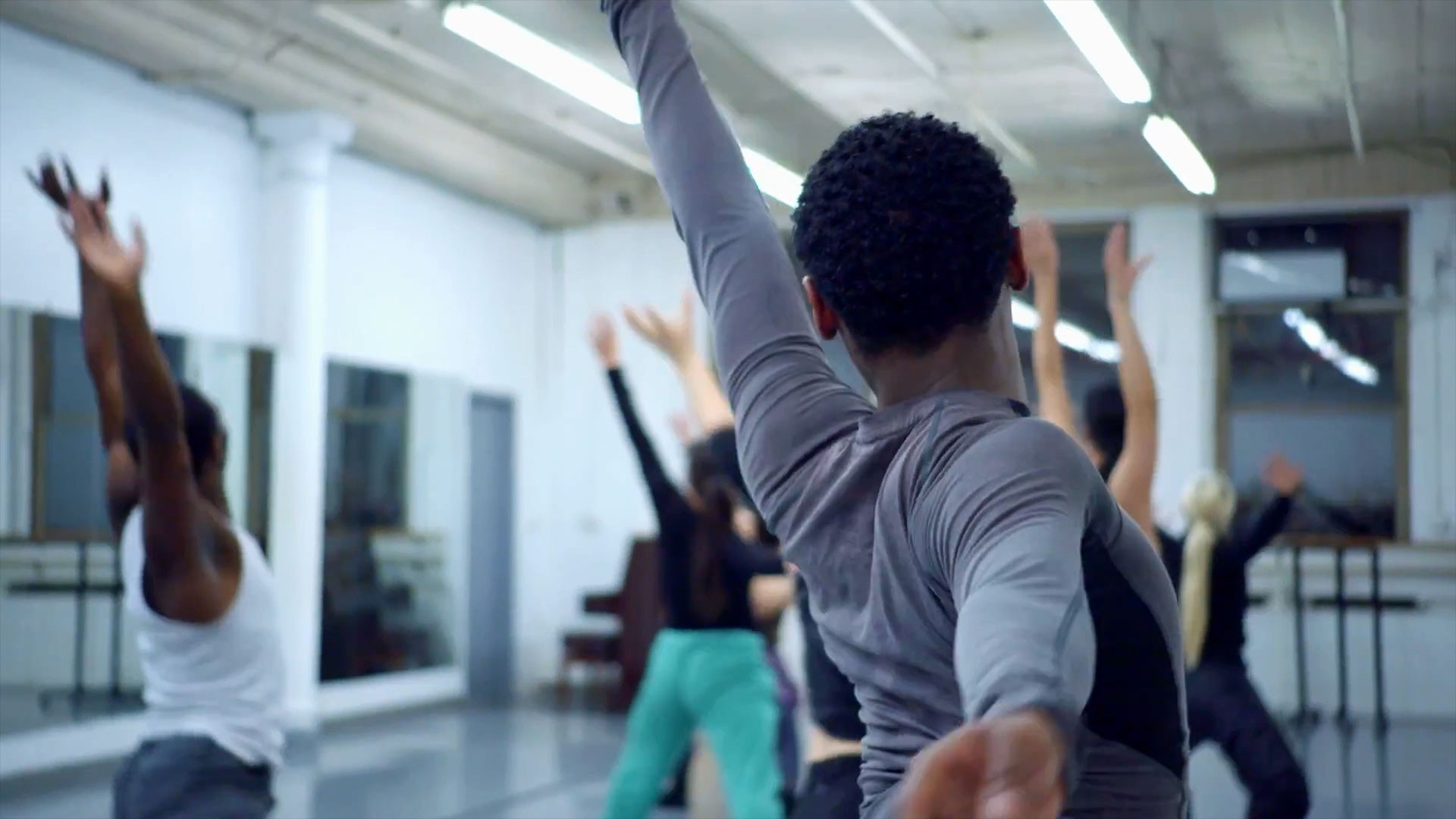 ---
The community wasn't always supportive. "Ballroom didn't understand back then," she says. "They felt like I was disrespecting the style because I wasn't doing what the original vogue looked like." I ask her if anger was the primary emotion she felt during that time, and she grows tense. "No," she says. When I ask what the emotions were, she tilts her head. "You're asking me something that happened 15 years ago," she says. "You're asking questions I can't answer."
It's possible that Leiomy doesn't remember what she was feeling in those moments, but it's also possible that she's wary of yet another person from outside her community looking to benefit from her story. After a few more rounds of catwalking, Leiomy goes to change the music and twerk in front of the mirror ("Yas, bitch!"). In between songs, she makes an announcement to the class: "Just so you all know, Brian Friedman is stealing vogue culture."
Earlier in the week, Friedman, who has choreographed for Beyoncé, Britney Spears, and Mariah Carey, announced that he was throwing a ball, and Leiomy and others criticized him for appropriating ballroom culture. In an email to me, Friedman explains that, while the event drew inspiration from ballroom culture, it also drew from "trained ballroom dancing, the competitive dance world, and the fashion industry." As a token of good faith, he agreed to change the name to The Runway.
What Friedman refused to concede, however, was Leiomy's broader point—that ballroom isn't a dance style. It's a culture, and one that's been freely borrowed from by both those inside the scene and those outside of it. Leiomy says she's seen dancers at balls try and pass off routines of hers as if they were their own. She also takes aim at drag queens, who "go around telling the world that 'dips' are called 'death drops' and using all of this ballroom lingo, but a lot of those people have never even stepped foot in a ballroom."
Artists like Beyoncé and Britney have also used the Leiomy Lolly in their videos, "and nobody knew that it was mine," Leiomy says, "things I created while dancing, while expressing my own emotions." To conclude his email, Friedman wrote, "I wish her nothing but the best and hope that the narrow-minded views that spawned this unnecessary feud will be enlightened someday."
When we get to the dips, which I've also been calling death drops, it's just as my ex-boyfriend warned: Even though we're gradually lowering ourselves to the ground, I can barely lean back without straining my knee. To compensate, I throw my head back dramatically, but Leiomy is indefatigable and ends every twerking session ("Yas, bitch!") with at least one dip.
As I watch Leiomy spin on her heels, listing further and further to one side as she hits her sixth, seventh, eighth rotation, I'm amazed at how elegantly she can transform what would be a failure in most other dance styles—falling on the ground—into the routine's climax. In that regard, her performances are predictable: You know Leiomy will always wind up on the floor. The thrill comes from watching the risks she takes to get there: how fast she'll spin, how far she'll tilt, how high she'll dip from. When Leiomy talks about voguing being "real," I imagine this is what she means.
For the last few minutes of class, Leiomy tells us to freestyle. Because my knee is too sore to keep dipping, and because there are too many bodies to practice my catwalk and I know no other moves, I fade to the back along with most of the other students. Soon, the only dancer left is Francesca Cama, Leiomy's ball daughter. She and Leiomy take turns spinning and dipping onto the ground beneath chants of "yas, bitch!" It isn't choreographed, but the action is blocked out and the angles are set.
Sign up for_ Coping,_ Tonic's weekly newsletter about anxiety, depression, and dealing with it all.