Photo by Chris Pizzello/Invision/AP
Canadian Bacon director Michael Moore says he's going to move to Canada if things get too messy after the release of his new anti-Donald Trump movie.
The documentary, Fahrenheit 11/9 is coming to theatres September 21 and is supposed to answer two questions: How did America get here, and how the hell do they get out?
The spiritual successor to Fahrenheit 9/11, the most successful documentary of all time, the new doc features great young hopes like David Hogg, a Parkland shooting survivor and everyone's favourite Democrat, Alexandria Ocasio-Cortez, but is mostly about all the awful shit that has happened south of the border in the last few years. (The Flint water scandal plays a large part in the flick.)
And because Godwin don't mean shit to Michael Moore, 11/9 even features a verrrrry direct Trump is Hitler comparison. Anyway, Fox News will love it and that's the point.
The film is garnering excellent reviews for Moore, who is coming off a string of commercial disappointments.
All this considered, Moore expects that this film will give him some trouble back home in Flint, Michigan, and his plan is to escape to Canada—a country he's kind of been obsessed with forever. Moore has long played the role of nosy neighbour and loves to sound off on Canadian politics.
Recently he said that even though Ontario Premier Doug Ford has a long way to go before reaching Trump status, it's sad and embarrassing that Ontarians voted him into office.
"Anybody can fall for it," he said. "Even Canadians can get played."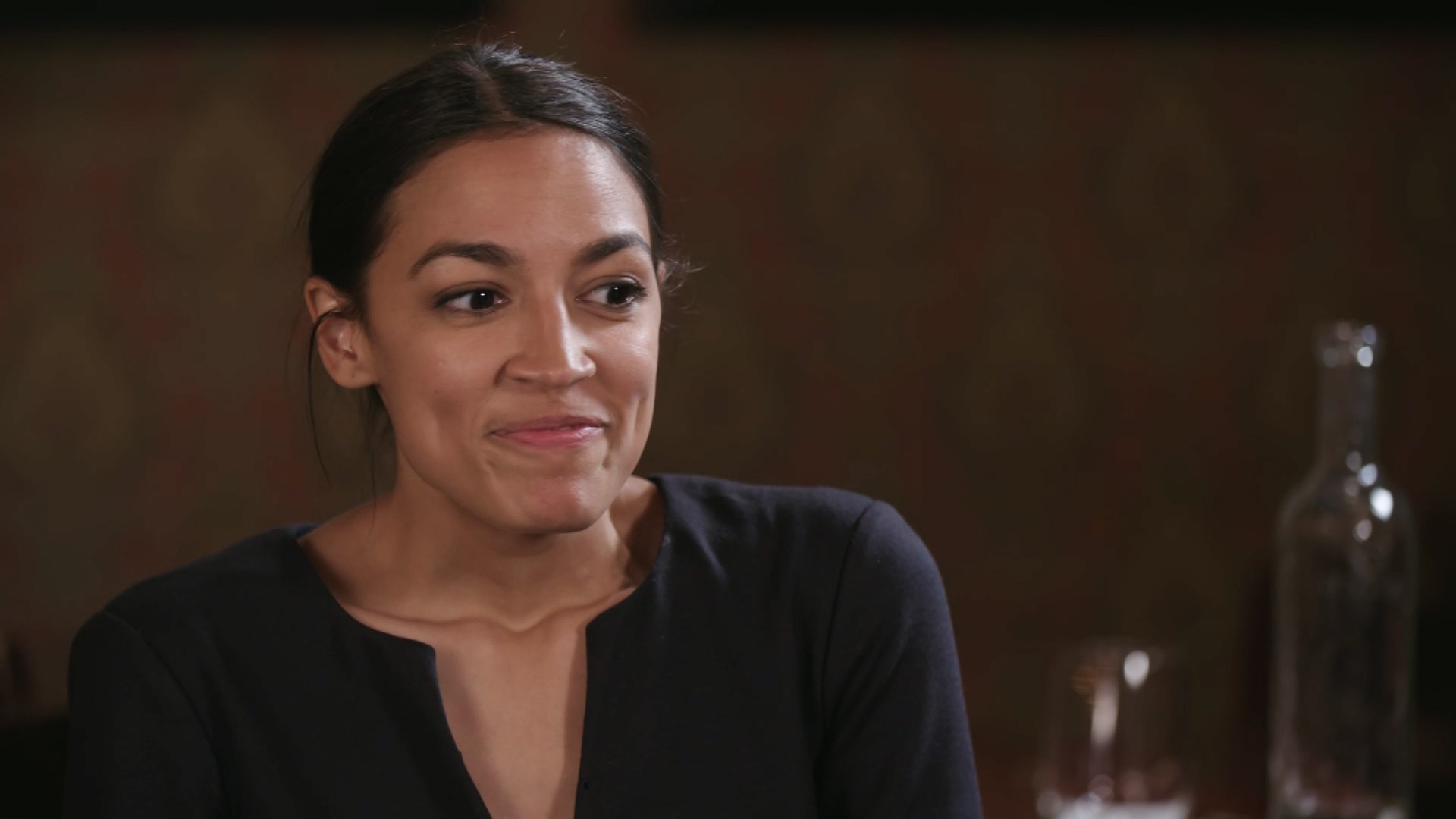 Back in the day, Moore canvassed with an NDP candidate in 2008 and later tweeted in 2013 that then-prime minister Stephen Harper was too similar to "the way we do things in the US" and that he would boost Canadian crime and poverty rates. He tweeted earlier this year that there's a special place in hell for Prime Minister Justin Trudeau. (OK??)
And after a showing of his film at TIFF this week, he reaaaally didn't want to leave Canada. He posted an image on Instagram of him driving over the border with water on his windshield and said "That is not rain; those are our tears." He also said he'll miss our "washboard-abbed prime minister" and "fine Canadian doughnuts" (so maybe he changed his mind about Trudeau?).
But Moore still seems confused about some Canadian-isms though, something he will need to shore up before he immigrates.
He's shared theories on Twitter about why he thinks that Canadians don't lock their doors, mainly proposing that it's because we have nothing to fear, something he also suggested in Bowling for Columbine. He did explain though, that because of Stephen Harper's election as prime minister, Canadians have in fact started locking their doors more.
While we do suspect Moore is just bullshitting us to get some Canadians in the theatres this weekend, if he does come to this country, we would be happy to watch some non-boring documentaries about Canada's own problems.
Follow Sierra on Twitter.
Sign up for the VICE Canada Newsletter to get the best of VICE Canada delivered to your inbox.