Left Image: (Photo by David Howells/Corbis via Getty Images) Right Image: (Photo credit should read ELIJAH NOUVELAGE/AFP/Getty Images)
When right-wing firebrand Ben Shapiro's speech at UC Berkeley drew hundreds of angry protesters this September, he wasn't left to fend for himself. According to Jim Gilchrist, co-founder of the Arizona-based Minuteman Project, in addition to campus police and other official personnel, agents allied with his own group's cause were on hand to quietly assess the scene. Dressing like students and wearing hidden body cameras, they set out to "record any violent thugs as they commit felonies," Gilchrist told me.
"My wise suggestion to the ANTIFA and Black Lives Matter gangs: Look to your comrade on your left and on your right," the militia leader wrote in a warning apparently distributed to Berkeley student groups before the rally (and shared with VICE). "Possibly one of them is a Minuteman or Minutewoman just waiting to document your criminal activity."
The Minutemen and other Arizona-based, militia-style groups are perhaps best known for roving the border region with guns, camouflage uniforms, and hiking boots to stalk people they suspect might be undocumented. But since Donald Trump took office, at least some of these activists have taken on a new crusade: shielding white nationalists in the name of free speech, which the militia members believe is more critical than ever. A healthy number of militias appeared at the deadly Unite the Right rally in Charlottesville this August, while others—like the Minutemen—find plenty to keep them busy closer to home.
With an administration that has expressed tacit support for white supremacy in Washington, some of the militia movement's right-wing ire for the government seems to be have shifted from the federal to local level, where alleged threats are easy to come by.
---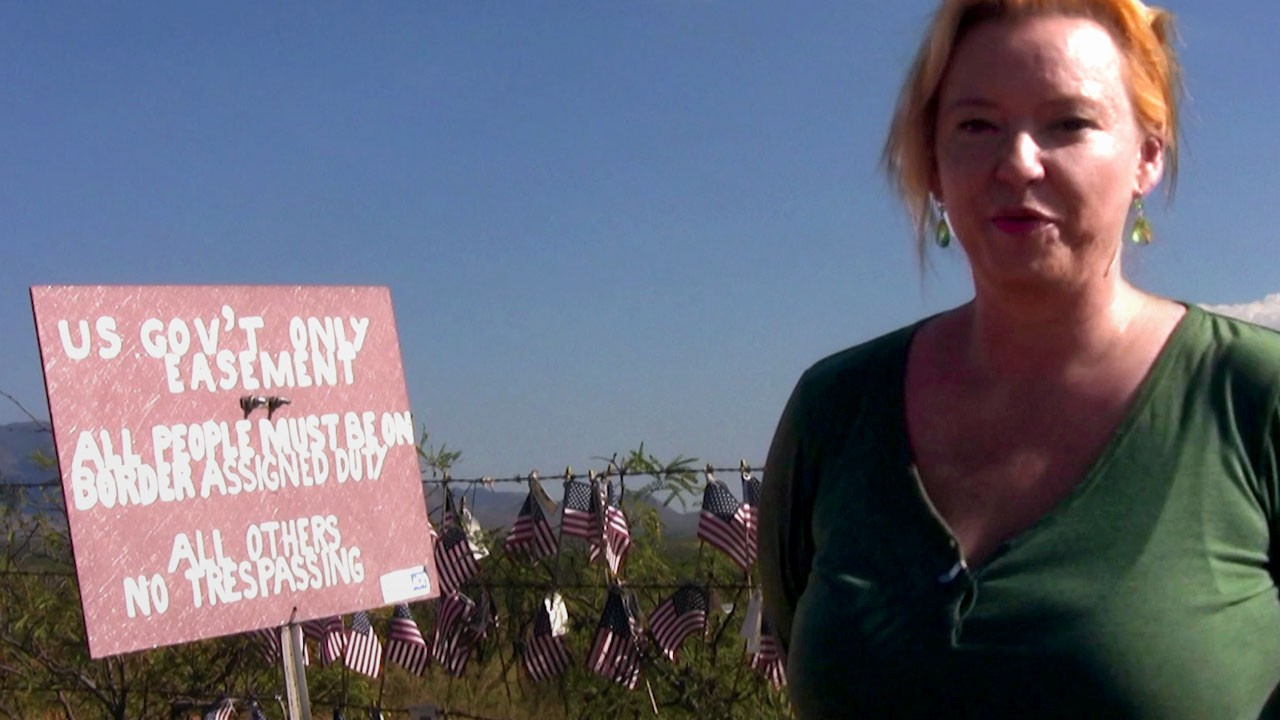 ---
"Right now, the arrow for the Minutemen Project is to infiltrate hostile operations for the purpose of eliminating people who are viciously hostile to freedom of speech," Gilchrist, a retired certified public accountant, told me, adding that his members in Berkeley sought to photograph protesters who might commit arson or other crimes. "We're trying to stop the insult and hijacking of freedom of speech and civil rights."
The original Minuteman Project largely disintegrated after one of its offshoot groups' leaders, Shawna Forde, was convicted of killing a nine-year-old girl and her father in a 2009 Arizona home invasion. Forde, who was sentenced to death in 2011, plotted the murders in order to steal money from the family to finance Minuteman-style border operations.
But according to Gilchrist and other activists I canvassed, these groups are increasingly focused on espionage activities at liberal rallies. Last month, Gilchrist said, one Minuteman member was on hand to ensure no violence broke out at a news conference about California becoming a "sanctuary state" to protect undocumented immigrants. This ostensibly "free speech" focused project is broadly consistent with concerns laid out by Attorney General Jeff Sessions last month in a diatribe about the excesses of political correctness on college campuses.
"In every rally we have someone there, sometimes it's a dozen and sometimes just one or two," added Gilchrist, who claimed his group was evenly balanced between men and women, but that most of his "spies" were men. When pressed for more details on the precise nature of his alleged espionage, Gilchrist said he could not risk jeopardizing their tactics.
The tactical shift is consistent with one being undertaken by other, less immigration-focused militia groups, many of which which don't have the same image problems that come with a prominent (if disavowed) figure being convicted of double-murder.
Gerald Rhoades, president of the Arizona state chapter of Oath Keepers, a far-right organization associated with the patriot and militia movements, told me earlier this fall he'd begun receiving requests for protection from groups holding pro-Trump events.
"Certain organizations are worried about being pepper sprayed by people like Antifa," said Rhoades, 52, who works as an avionics technician in Phoenix when he's not running his chapter. "They ask us to help keep the peace."
The Oath Keepers in Arizona, at least, always conduct their work armed, according to Rhoades, because the state has permit-less carry, allowing anyone who can legally possess a handgun to display one without any type of permit.
"Is it necessary? You never know," Rhoades said of carrying a gun. "It's like insurance you hope you never use it but you might have to."
Oath Keepers, who last year claimed 35,000 members nationally, describe their group as "a non-partisan association of current and formerly serving military, police, and first responders" who pledge "to defend the Constitution against all enemies, foreign and domestic." Members marched at the infamous rally in Charlottesville, ostensibly a protest against the removal of a Confederate statue—though Rhoades insisted the Oath Keepers were there to protect the First Amendment, not because they shared specific political views.
Historically, Arizona's border-focused militias have stayed away from the white nationalist movement, according to Oren Segal, director of the Anti-Defamation League's Center on Extremism. But since President Trump took office, some groups have found a new cause that further muddies the waters between far-right activists, to say the least.
"The militia movement began showing up at events in 2017 alongside the alt-right and other white supremacists particularly in order to be a buffer or to confront the threat they view from ANTIFA," Segal said. "They try to keep their distance at times from white supremacists by positioning themselves as security."
Since most militias have traditionally positioned themselves as anti-government, and President Trump has come in as an unconventional outsider figure, impassioned members now find themselves with a new "Trump dilemma," as Segal put it.
"They need to find other ways to gain attention and have a purpose," he added.
Still, there are ideological cleavages both within the militia movement and between these groups and the white supremacists they are increasingly appearing alongside.
"Most anti-immigrant groups—and also anti-government groups—aren't the kind saying America should be a white ethno-state," Heidi Beirich, director of the Southern Poverty Law Center's Intelligence Project, told me.
Occasionally, militia groups and white supremacists clash at the rallies they attend together. In June, white supremacists and Oath Keepers actually got into a fight at a Texas rally after an Oath Keeper denounced a neo-Nazi and his group was deemed insufficiently racist in response.
"We are opposed to any kind of racism or anti-American activities," Rhoades told me, determined to walk this ideological tightrope.
But Beirich said militias with a legacy of vigilante-style activity gaining proximity—even if they claim differences—to white supremacist groups had dangerous implications going ahead.
"Seeing militias showing up in places like Charlottesville side by side with white nationalists is a bit of disturbing development," she said. "They're working with some of the most extreme [people] in the [far-right] movement."
Follow Meredith Hoffman on Twitter.