The head of Michigan's state health department was charged with involuntary manslaughter on Tuesday in the latest criminal charge connected to the Flint water crisis.
Nick Lyon, director of the state's Department of Health and Human Services, is the highest-ranking official to be charged so far for inaction as Flint residents were exposed to lead-contaminated water over the past three years.
Charging documents allege that Lyon neglected to alert the public about an outbreak of Legionnaires' disease, a respiratory bacterial infection that can be deadly, and which experts have linked to corrosive and contaminated water. "Defendant Lyon's acts and failure to act resulted in the death of at least one person," documents filed Tuesday said.
Lyon, whom Gov. Rick Snyder appointed to office in April 2015, faces up to 15 years in prison if convicted. Lyon was also charged with a single count of misconduct while in office.
"Defendant Lyon exhibited gross negligence when he failed to alert the public about the deadly outbreak and by taking steps to suppress information illustrating obvious and apparent harms that were likely to result in serious injury," the documents said. "Defendant Lyon willfully disregarded the deadly nature of the Legionnaires' disease outbreak."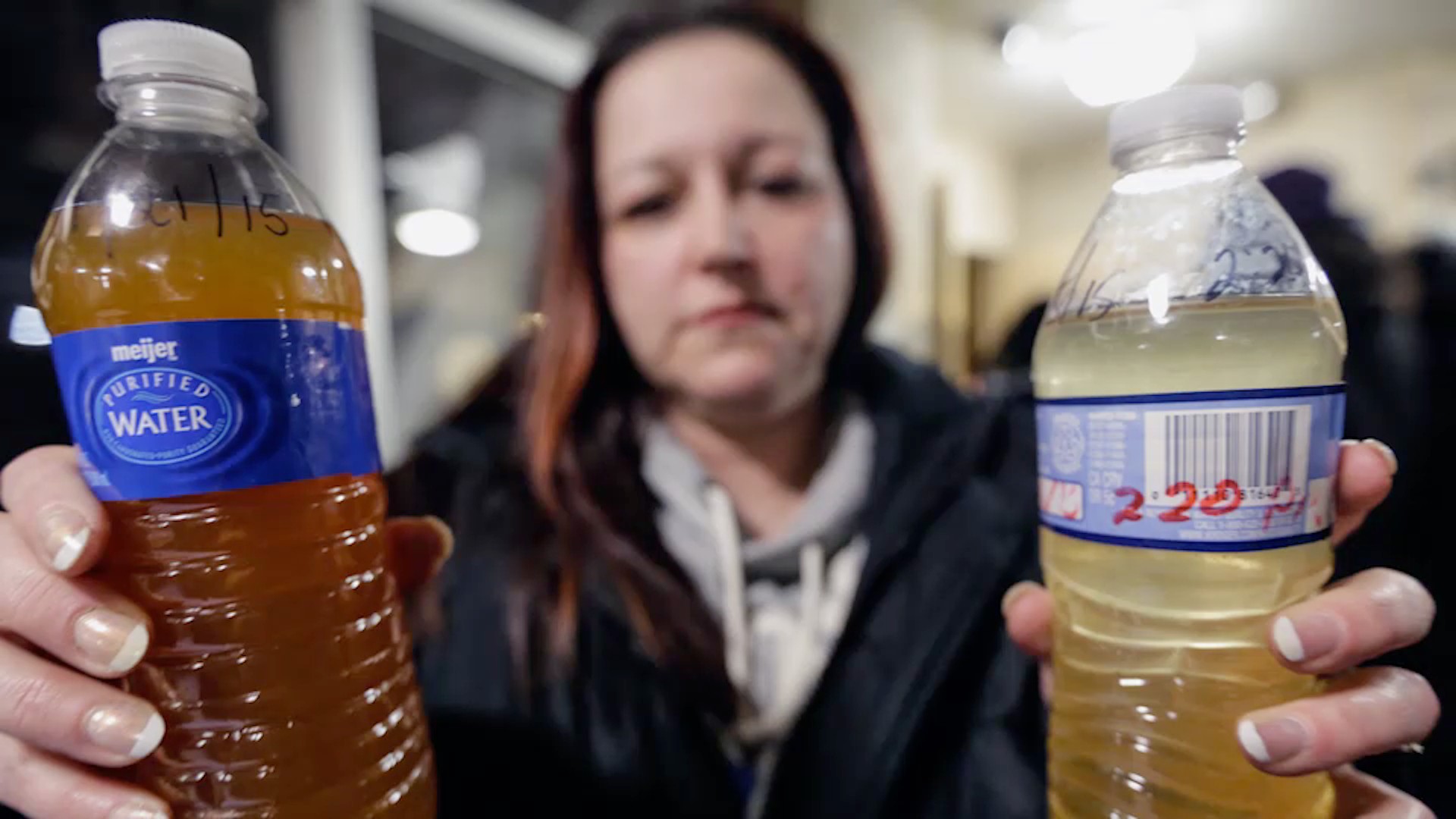 Ten people have died from Legionnaires' disease in Genesee County since Flint switched its water source three years ago. Around 87 cases were reported in total between 2014 and 2015, compared to about 10 cases before the switch was made. State officials, including Lyon, have disputed the link between Legionnaires' disease and lead-contaminated water.
Eden Wells, chief medical executive for the Health and Human Services Department, was also charged on Tuesday with obstructing justice and lying to a police officer.
In December, four officials — two water plant officials and two of Flint's former emergency managers who reported directly to Gov. Snyder — were charged with felonies of conspiracy and false pretenses.
Earlier this year, the Michigan Civil Rights Commission issued a scathing 129-page report, attributing the water crisis to "deeply embedded institutional, systemic, and historical racism," which ultimately led city officials to try to cut costs by switching the city's water source to the Flint River.
This video segment originally aired June 14, 2017, on VICE News Tonight on HBO.