Hellllooo, VICE readers! With the end of summer fast approaching — apologies, but with September breathing down our necks, we really can't deny it for much longer — I'm back to (fingers crossed) whip you all into a mild to moderate frenzy of anticipation over the similarly imminent return to round-the-clock political plotting and scheming back here in the greater parliamentary precinct.
Let's start with the basics: As of right now, the House of Commons is scheduled to re-open for business on September 18th. (Update: The House is set to return September 18, not 19 as was originally reported. Kady deeply regrets the error.) That's just a bit less than three months since its occupants abandoned the chamber in favour of spending an extended stretch of quality time back in their respective ridings.
In theory, that timeline could shift if Prime Minister Justin Trudeau were to decide he wants to kick off the second half of his mandate by proroguing Parliament in order to start fresh with a new Speech from the Throne, but that's looking less and less likely as time passes.
In any case, let's assume, for the purposes of this preview, that's when the curtain will rise on the fall sitting.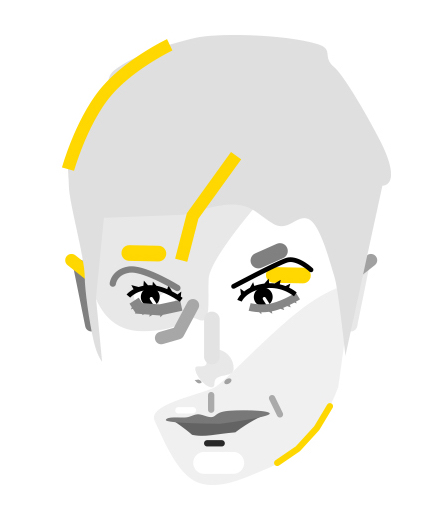 Thanks to the Conservatives, we already know at least one item of potentially headline-making business that will be on the agenda on — or shortly after — Day One: namely, the $10.5 million that the government reportedly paid out to former Guantanamo detainee and accused terrorist Omar Khadr as part of an overall settlement that also included a public apology.
Back in July, when news of the multimillion dollar deal first broke, the Conservatives, not surprisingly, lost no time in loudly, vociferously denouncing the government's decision to settle the case, both on financial grounds — "Meet Canada's newest multi-millionaire," an email to party supporters began — and on principle, what with Khadr having confessed to throwing the grenade that killed US medic Christopher Speer, although he later recanted, and his lawyers are seeking to have the resulting conviction overturned.
At first, it seemed like the Khadr deal might be the Trudeau popularity-slaying torpedo that the Conservatives had been attempting to fire off since the last election, which is probably why the party chose to put its newly installed leader, Andrew Scheer, out in front on the file.
It was Scheer himself, in fact, who pledged — during a rah-rah speech to the party faithful at a Calgary Stampede barbecue — to make the Khadr deal the focal point of his party's very first opposition motion when the House returned in the fall, in order to, as he put it, "force every Liberal to take a stand" on the deal.
"It will be simple," he promised the cheering crowd: "Do you support paying a self-confessed terrorist over $10 million or do you stand with the common sense of millions of Canadians? Justin Trudeau will have to stand and defend it."
As part of their anti-Khadr campaign, the Conservatives also deployed two high-profile critics to blast that message south of the border: former foreign affairs minister Peter Kent, who penned a scathing op-ed for the Wall Street Journal, and Michelle Rempel, who appeared on Fox News to share her horror over the payout with what was, given the Fox News viewer demographics, likely to be the most appalled segment of the American public.
We may never know if that was the point at which the Conservative strategy took a wrong turn, but it seems entirely possible that crossing the border to the United States may have crossed a line, at least as far as the Canadian public was concerned, because despite an earlier poll showing that 70 per cent of Canadians disapproved of the payment, the anticipated plunge in support for the Liberals never actually happened. The party did drop down belong the 40 per cent point, and the Scheer-led Conservatives crept up into the low 30s, but that was about it.
Meanwhile, as much as it might have seemed like the Khadr controversy would, as they say, have legs long and strong enough to keep it going until the fall, by the end of July, it had all but disappeared from the political news cycle. People were still angry, of course — a quick check of the comments under any related story would prove that — but the sense of urgency had faded.
So, what happens when the Conservatives keep their word, and force the House to debate a symbolic motion condemning the $10.5 million payout to a "convicted terrorist"?
Sadly for Scheer and his team, probably not much, beyond another round or two of headlines. As far as the settlement itself, the deal, as they say, is done, and the only lingering question is just how it came to light in the first place, as the government has steadfastly refused to breach the confidentiality terms, to the point that they've never even formally confirmed the $10.5 million figure.
There will, presumably, be a vote, although it won't have any effect beyond potentially providing a future Conservative war room with footage of Liberal MPs getting to their feet in support of the settlement.
But it could also lead to potentially unforeseen — and distinctly unwelcome — consequences for those same Conservatives.
Back at the height of the outrage, there was talk — and even a tentative plan — of holding a rally against the Khadr settlement on Parliament Hill. Initally slotted for the end of July, it was postponed at the last minute due to unspecified concerns over the timing, but was supposed to be rescheduled for September.
As yet, there's no indication that's actually going to happen, which could turn out to be for the best: given the post-Charlottesville rise in tensions between pro-free speech, anti-fascist and far or alt-right protesters both in the United States and Canada, it's not hard to see how a rally could be hijacked by groups with far more extensive — and extreme — opinions ranging far beyond the Khadr settlement, particularly if it gets rolled into the now percolating debate over how Canada should handle the steady stream of asylum-seeking border-crossers from the United States.
Which brings us to another topic likely to light up the fall sitting. Remember M-103 — the so-called "Anti-islamophobia" motion put forward by a backbench Liberal MP to have the Commons heritage committee investigate how to "reduce or eliminate systemic racism and religious discrimination," including, but not limited to, "Islamophobia"? Or, as its more wild-eyed detractors would have you believe, the government's secret plan to convert Canada into a Sharia state?
Well, the motion itself passed the House easily, but the proposed study hasn't yet gotten underway, which means it will likely be on the top of the committee to-do list this fall, just in time to become a flashpoint for the above noted tension — particularly when it comes time to start calling witnesses, a process that, just like a rally against the Khadr settlement, could easily end up becoming yet another flashpoint in the ongoing ideological battle.
Given all that, Canadian politics-watchers could be forgiven for wondering, quietly, whether it's legal yet to treat existential dread with a recreational dose of marijuana. Sadly for them, the answer is no — but soon, which is an admittedly shameless segue to the third bullet point on this list: the Liberals' much self-touted plan to legalize pot by Canada Day 2018, which is — well, still possible, at least mathematically, but if they're still serious about that deadline, they're really going to have to pick up the pace.
By a fortuitous twist of timing, we'll get a sneak peek at how the Liberals are hoping to nudge that bill through Parliament, as well as a preview of the tactics that its opponents will use against it before the House comes back, as the Commons health committee is slated to spend a few days hearing testimony in early September.
We don't yet know exactly who will be on the witness list, but you can probably count on at least one ministerial appearance , either health or justice, and an unknown number of experts and advocates from every conceivable side of the debate, from doctors to addiction specialists to the zealously pro-pot Jodie Emery, who has already tweeted that she's been given a speaking slot.
Finally — and apologies to those aggrieved that it's only coming up now: the federal New Democrats are electing a new leader! Did that exclamation point work?
Are you on the edge of your seat, waiting to find out who will fill the space currently occupied by Tom Mulcair? Well, I tried — and to be honest and at the risk of sounding hopelessly nerdy, it might actually be building to a cliffhanger grand finale, as it's very much unclear whether any of the four contenders — Charlie Angus, Niki Ashton, Guy Caron and Jagmeet Singh — have sufficient support to win on the first round of ballots, which would at least provide a week of suspense.
Whoever takes the prize, though, they'll likely make their House debut in mid-October. Unless, of course, Singh wins, in which case we can look forward to a rousing debate on whether he should quit his current job as Ontario provincial MPP in order to run for a seat in the Commons.