The term "pendulum swing" is one that has been thrown around a lot in the aftermath of the 2017 elections, in which progressives fought and won seats at the table across the country. From Virginia, where Danica Roem beat out longtime LGBTQ foe Bob Marshall to become the first transgender person elected to a state legislature; to Aurora, Colorado - where 23-year-old old Crystal Murillo, daughter of Mexican immigrants, took a seat at a historically white and conservative city council - the progressive tide was rising.
Republicans and Democrats alike got the message: people are angry after a year of Trump, and they're taking out their frustrations in the best way they know how – at the ballot box. Some think this is exactly what the country needs to right itself from the upside down of Trump's America. Others think a pendulum swing is just another manifestation of our country's polarized democracy, when our country needs to find a place in the center.
Joe Dinkin, National Communications Director of the Working Families Party, believes that last week's elections are a message to candidates looking to run in 2018 and 2020 that they can be true to a bold, progressive message and win.
"We saw victories where insurgent progressives showed that bolder and more muscular is a path to victory," Dinkin told VICE Impact. "In the age of Trump, who threatens so much to so many people, voters are not looking for down the middle compromise."
That is exactly the problem that independents like Joel Searby, founder of the Centrist Project, have with the celebrations in the wake of last week.
"In the age of Trump, who threatens so much to so many people, voters are not looking for down the middle compromise."
"As an Independent who thinks about politics as what's good for the country, not what's good for the party, I believe another pendulum swing back to the left is not good for the country," Searby told VICE Impact. "We need to come up with new ways of what it means to govern. If we just swing back to the resistance, and to another extreme, we haven't solved any of the problems that caused this in the first place."
---
Check out more videos from VICE: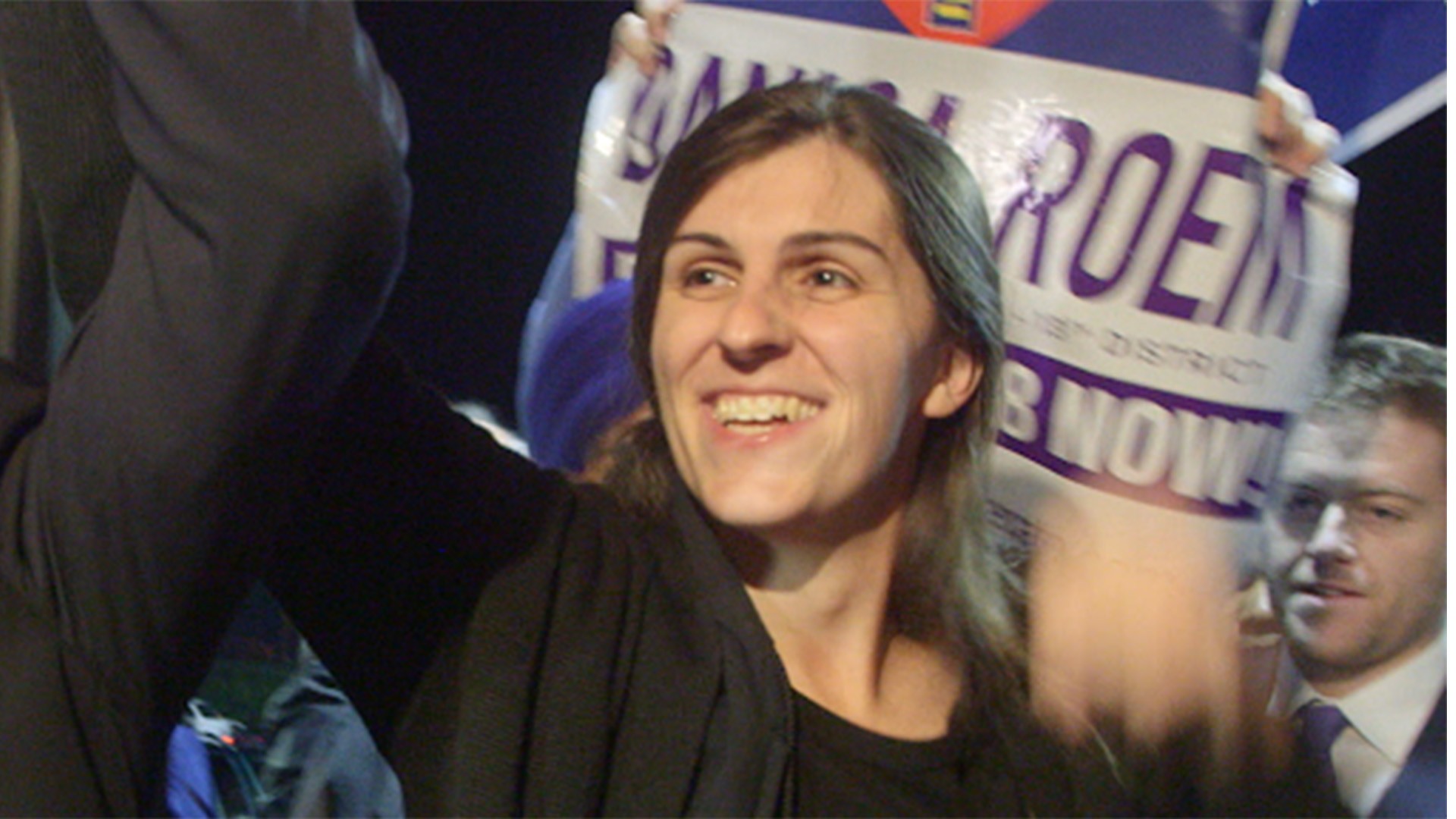 ---
He was pleased with a handful of independent victories across the country, like Ben Walsh as mayor of Syracuse. Walsh has never been a member of either major party, and decided to run on his independent views.
"Everyone who runs as an independent is going to have an opinion," said Searby. "It's not the squishy middle… The way of the future is not to be tethered to one party. We are more nuanced than that. Walsh recognized that, and was successful."
For many voters, particularly those directly alienated by Trump's policies and attempted policies, the time for compromise is over, and it's time to go on the offensive. That's where bold victories, like Larry Krasner's win as District Attorney in Philadelphia, are particularly exciting.
"He was called unelectable," said Dinkin, "but he proved that we can run people who have values and stick to them."
Krasner ran on four basic tenants: to end mass incarceration, to stand up for civil liberties, to focus on serious crime, and to resist the Trump administration.
"The way of the future is not to be tethered to one party. We are more nuanced than that."
"This notion that people are either all bad or all good is untrue," said Krasner in an interview) with The Nation, "and these changes in criminal justice are going to demonstrate that."
But since Krasner's election, a movement of resistance to the resistance has formed among Philly cops (#notmyDA). Krasner will have a lot of work to do to accomplish the progressive goals he's set forth, which comes back to Searby's centrist argument.
"We are so divided, things are not getting done," said Searby. "We need to elect leaders who are committed to having conversations that are not divisive. Don't go to the divisive issues first. Find common ground that matters to all American people. When you have something like last Tuesday, it reinforces the same problems."
Dinkin disagrees.
"I don't think there can be compromising with someone who wants to cut taxes for billionaires while cutting healthcare to millions of Americans," he said. "Someone who has quietly encouraged white supremacists. I think there are lots of voters we can win over. But people like Trump, and McConnell, and Ryan: those are just people we need to beat."
Because the fact is, pendulum swing or not, the 2017 elections didn't touch the three major branches of government, all of which are controlled by republicans. Republicans still control the majority of state houses and governors' mansions (https://ballotpedia.org) and even in a year when public opinion of the president and Congress is at all-time low, the Republican party is way ahead in terms of fundraising and finances. In September, the RNC raised $10 million while the DNC raised $4 million. And the committees are taking notice of the consistent discrepancy. Last week, the DNC fired their finance director, Emily Mellencamp Smith. And according to data released by The Hill, the RNC has roughly $44 million in cash on hand while the DNC has about $7 million.
Still, the psychological impact of taking seats where seats were thought unattainable is what progressives are holding on to. Dinkin believes that there are places in the country that were never even in the Democrats' sights that could now be in play as a result of last week's elections. For inspiration, he can now look to District 1 in Boston, where Lydia Edwards, who is African-American, won a Boston City Council seat that has never been occupied, or even sought after, by a non-white person.
But Edwards cautions observers not to diminish her victory by pigeon holing it into a race issue – she prides herself on the fact that her campaign was inclusive.
"I feel firmly that we won on a campaign of connectedness and bringing people together," she told VICE Impact. "I hope people thinking of running will look to our campaign and see what we can accomplish when we organize and mobilize on the ground."
Revolutionary elections like this are galvanizing the left to look straight at the belly of the beast. House Speaker Paul Ryan's congressional seat is up in 2018, and union iron-worker Randy Bryce is looking to take it.
"I feel firmly that we won on a campaign of connectedness and bringing people together."
"Randy Bryce is a working class guy who knows what working people have to struggle through with persistent economic inequality and republican attacks on healthcare," said Dinkin. "He's making Paul Ryan sweat."
For many of those who have been deeply involved in the campaigns of 2017, the results were permission to throw their energies full speed ahead into the crucial races of 2018, where Congress hangs in the balance. Mara Gerstein, co-founder of Show Up Long Island, has been eyeing Republican Lee Zeldin's Congressional seat, which is up in 2018. Her focus is on increasing voter turnout.
"The elections last week show us that if we get people to the polls, we can elect leaders who believe that the government should work for all its citizens, not just the richest few," she told VICE Impact.
Dinkin believes the elections were a signal to political operatives across the board, and he believes the Democratic party should consider the progressive wave when looking at who to run in the years to come.
"For progressives it means we can compete for any seat," said Dinkin. "Republicans should feel pretty worried looking at the maps. Places that haven't elected a democrat of any kind in some time were electing bold, progressive candidates. For democrats, there's a choice that has to get made about what kind of democrats should be running. We think we should run people who are pushing that transformative vision of change."
Approximately 100 million people didn't vote in last year's political election, which highlights just how much every vote matters. If you want to have a voice in how the country is run make sure you're registered to vote and that you're participating both local and national elections.
VICE Impact has partnered with Democracy Works on their TurboVote initiative to get people registered to vote and share information about upcoming races that will directly affect you. Register today, so that you can have a say in the politics of tomorrow.