We're not gonna take it: The Women's March was an epic protest that literally shut down DC when hundreds of thousands of people showed up to advocate for women's rights. Obviously, the fight isn't over. The organizers of the march have planned a protest of the National Rifle Association, the biggest gun lobbyist organization in the country, followed by a 17-mile march to the Justice Department this Friday.
According to the Washington Post, "The demonstration comes as a response to a controversial, one-minute NRA recruitment video released last month that some interpreted as provoking fear and inciting violence." The demonstration begins in Fairfax County, VA at the NRA HQ at 10 AM. At noon participants will depart for the march to the Justice Department in DC. On Saturday there will be a vigil and a rally at the Department of Justice beginning at 10 AM.
Visit their website for more information on how to further the cause, if you are unable to be there in person there are other ways to show support.
Stripped bare: Secretary of Education Betsy DeVos is ready to rescind college sexual assault protections for victims that were put in place by the Obama Administration. Sound the alarm: wahoo, wahoo! This is not a drill. DeVos is poised to make it easier for people accused of sexual assault to finagle their way around a system that inherently shames victims and lets abusers off the hook. The first step to fighting back is understanding your federal rights under Title IX law. Next, contact the Department of Education to demand that sexual assault is taken seriously and that Title IX be left alone.
A spoonful of salt: Senate Republicans are feeling salty right about now because it looks like their efforts to repeal the affordable care act are going to go up in flames. The legislation received major backlash after CBO estimated that 22 million Americans would lose coverage because of it. The GOP came back with a watered down version that included funding for drug abuse programs and free reign for insurance companies to sell plans that don't fully comply with Obamacare consumer protections. Despite their efforts, other GOP Senators are still giving them the side eye which means the bill may not even see a debate.
---
Watch some more video from VICE: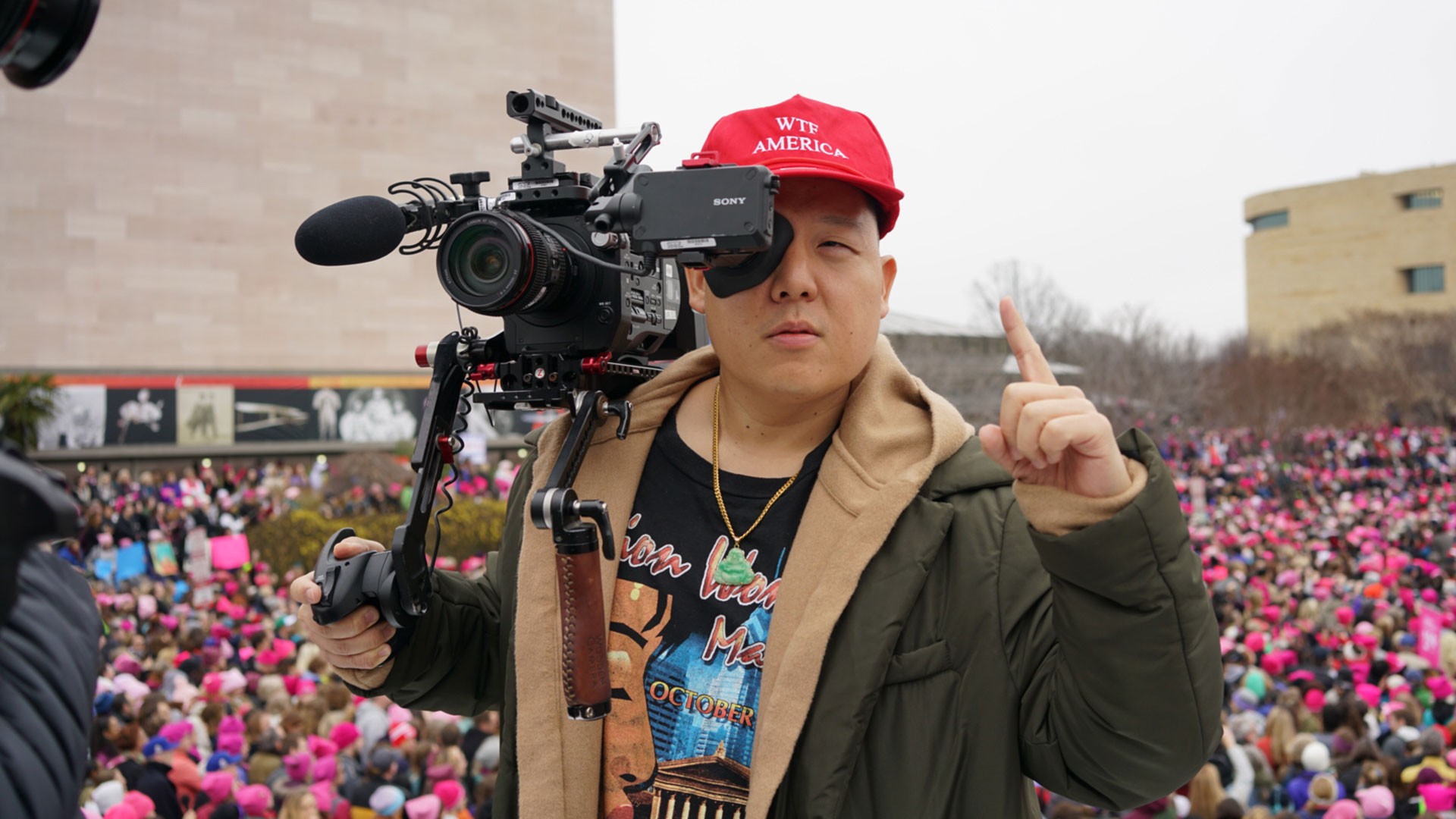 ---
Black lives do matter: Yesterday marked the four-year anniversary founding of Black Lives Matter. The activist group came to be in response to the anti-black violence and discrimination that permeates our society. Since its founding black lives matter has been at the forefront of occupying political space, disrupting social norms and empowering black people of all walks of life.
Despite their gains, there have been attempts to co-opt the movement the phrases "all lives matter" and "blue lives matter" derail the conversation on racial inequality that the organization brings to light. Also, black people are still being killed at disproportionate rates and their killers, be they private citizens or law enforcement, are seldom held accountable. There's still work to be done, but much progress has been made and these four years are something to celebrate.
Messed with the wrong person: An Orlando police officer who pulled over Florida State Attorney Aramis D. Ayala for apparently no reason other than the fact that she happens to be a black woman has been accused of racial profiling. The video of the incident on June 16 from the cop's body cam has just surfaced and it's pretty damning. The officer gets out of his car and fumbles awkwardly for an excuse for the traffic stop once he realizes who the driver is.
Social media is in an uproar over the video and Ayala is seeking recourse. Although Ayala is reportedly not pursuing legal action, she said she looks forward to speaking with the City Chief of Police about creating a constructive and mutually respectful relationship between law enforcement and the community. If you have an encounter with the police or witness police brutality make sure you know your rights.
Brace for impact: The International Rescue Committee (IRC) is preparing for the worst in response to the chaos sure to ensue from President Trump's "limited" travel ban. "The travel ban has put vetted refugee families around the world in perilous limbo, " IRC President and CEO David Miliband said, "The ban is unnecessary because the administration can review the proven vetting procedures without suspending the program. Despite the actions of the government, there is much that can be done. Here's how you can support the IRC's cause.
Down the hole: The Trump Administration has given energy company Eni US the go ahead to drill offshore Alaska. Just so you know, these are federal waters that have been protected since 2015. It's yet another example of the White House seemingly not giving a shit about the environment, but what else is new. If you're looking to actually make an impact, the best thing to do is not support fossil fuels. Tell the mayor of your city or town that you're ready for them to invest in 100 percent clean renewable energy for your community. Change starts locally and you can be the difference.