Jeremy Brevard-USA TODAY Sports
The way we talk about NBA draft prospects is outdated, because we still identify players more often than not by their college year rather than their chronological age. This makes little sense today, given what we now know about development curves—that, generally, the younger a player is, the more likely he is to improve. It's important to know if a freshman player has just turned 19 like Markelle Fultz, or if he turned 20 midway through the year like Josh Jackson.
Things are changing, thanks in part to places like DraftExpress.com, whose owner Jonathan Givony's fanatical attention to detail has meant that birth dates for even the most obscure prospects are more widely known and regularly discussed. And there is one player whose draft status deserves a second look given his age. Otherwise, it would be easy to overlook the historic season that John Collins had at Wake Forest.
After a solid freshman season, albeit one littered with foul trouble, Collins dominated the Atlantic Coast Conference as a sophomore this year. This is not an exaggeration, and I will repeat it for effect: John Collins was dominant in college basketball's deepest conference, and went far too unnoticed for how unbelievable he was. The six-foot-ten big man averaged 19.2 points, 9.8 rebounds, and 1.6 blocks in only 26.6 minutes per game this season. His 35.9 PER led all of college basketball.
Those numbers are pretty crazy by themselves. Add in the fact that Collins did it at 19 years old, and they start to take on a whole other level of significance. Collins is younger than one-and-dones Jackson, Lauri Markkanen, and T.J. Leaf; he's just one month older than Lonzo Ball, two months older than Dennis Smith Jr. and Zach Collins, and three months older than De'Aaron Fox. He's well within the age range of a typical collegiate freshman, so for the sake of a quick exercise, let's treat him like one.
In the last 25 years of college basketball, only three freshmen have put up 19 points, 9.5 rebounds, and 1.5 blocks per game: Kevin Durant, Michael Beasley, and Joe Smith, all of whom went either first or second overall in their respective NBA drafts. Only Beasley had a higher PER than Collins' absurd 35.9. Heck, even if you include sophomores, only 14 players have reached that level of production, and just three of them were high-major players.
Taken together, the average draft position of those six freshmen or sophomores who accomplished what Collins did this season was third overall. Right now, Collins is projected to go 18th by DraftExpress.
So why isn't Collins' stock higher? Well, the explanation is twofold. First, Collins isn't a good defender at this stage of his career. Second, teams are concerned about the way he gets baskets and how it will translate to the modern NBA.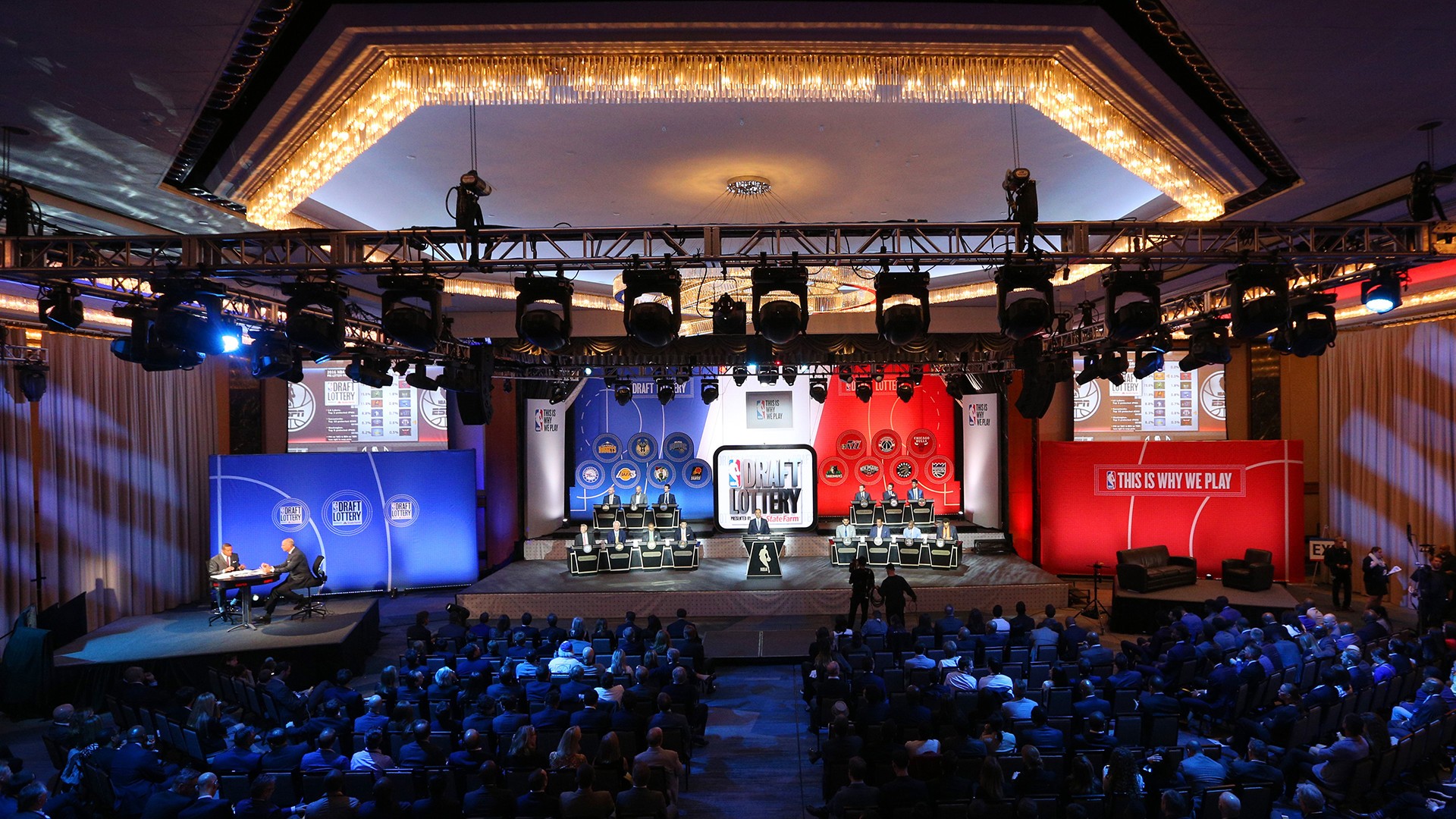 Let's start with the offense. Last season, 39.9 percent of Collins' points came on post-ups, which is an issue in a league that is posting up less frequently. This has been a popular talking point. Less discussed, however, is the fact that more and more teams believe that chasing offensive rebounds isn't worthwhile because of the effect it has on transition defense; the NBA has set a record low for league-wide average offensive rebounding rate in each of the last four seasons, with this season's coming in at 23.3.
Collins, meanwhile, was statistically one of the best offensive rebounders in the country last year, with 16.3 percent of his points coming on put-backs off of offensive rebounds. But how valuable is that in today's league?
Rather than simply writing him off, though, NBA teams can take the skills that Collins has shown on post-ups and on the glass, and use them in different settings. The obvious choices are in transition and in the pick-and-roll, where Collins was a monster last season.
Among the 367 players with at least 40 possessions as a roller last season, Collins finished second in efficiency with a ridiculous 1.61 points per possession. And among the more than 1,400 college players with at least 40 possessions in transition, Collins ranked fourth, with 1.62 points per possession. So even if he doesn't post up as much in the NBA as he did in college—and he won't—his motor and touch will come in handy in any situation.
"The thing I can do that translates immediately is to use my energy offensively and defensively," Collins told VICE Sports. "Grab rebounds, making plays down on the floor. My ability to score near and around the basket. My ability to catch lobs and use my athleticism to the best of my ability. I can use that right now at the next level."
Collins mentioned his energy on defense, and that's a big key to the equation. Because while Collins does fight on the glass and utilize his strength and athleticism to make plays, he's a bad defender right now. There's just not another way to put it.
In Wake Forest's First Four game against Kansas State this year, the Wildcats repeatedly attacked Collins and forced him to make reads either in the screen-and-roll or in help-side. Too often, he got caught in no-man's-land. He was a big part of why the Demon Deacons had the worst defense of any at-large NCAA tournament team.
There's also likely going to be limited room for improvement here, as Collins has a sub-seven-foot wingspan and a relatively short standing reach for his size. The good news: Collins understands that he needs to do as much as he can to get better.
"I'm working on my awareness right now," he said. "Sometimes there are lapses. It's inexperience. Look at my fouls, for instance. The first half of the year, I was getting in foul trouble, but as the year progressed, my foul levels slowly dropped. I think it's just experience. Playing more basketball, and being locked in for more periods of time."
The two concerns tie into each other. Currently, Collins' offensive fit in the modern NBA looks more like that of a center than a power forward, but his defense isn't going to allow him to play center all that often unless he's paired with someone who can make up for his lapses. If Collins can use what is clearly a gift of exceptional touch and extend his range out to 15-20 feet, however, he can be more like a stretchy, athletic four instead of a defensively problematic center. That, in turn, would allow teams to pair him with a rim-protecting center, which is a common enough archetype in the NBA.
Fortunately, Collins is already working on it.
"The way the NBA is going, you need that three-point shot," he said. "You need to be able to create a little bit, have some type of ball-handling skills. I just need to improve my skills in all aspects."
"Self-aware" is the best word you can use to describe Collins. Not only is he sharp in interviews and scrums with the media, he also got rave reviews from NBA executives who met with him at the draft combine. He already exudes professionalism, and that plus his production is ultimately why I'm more interested in what he can do at the NBA level rather than other prospects (and bigger projects) around his age like Justin Patton or Ike Anigbogu.
Ultimately, how highly teams rate Collins depends on whether executives believe in aging curves and statistical production, or traditional scouting. There are enough concerns that it makes sense to slide him out of the top ten on the draft boards. At the same time, while Collins looked rough around the edges and struggled at times this season, he was a historically productive player for someone his age, even if his class caused far too many people to underrate him during that collegiate career.
Want to read more stories like this from VICE Sports? Subscribe to our daily newsletter.