Russian trolls posed as Islamic State members and threatened to kill military wives and their families in an effort to get the U.S. media to cover it — and the plan worked.
Angela Ricketts, whose husband was deployed eight times to Iraq and Afghanistan and is an advocate for military families, got a message in February 2015 from a group that looked a lot like ISIS: "Dear Angela, Bloody Valentine's Day!" the message said. "While your president and your husband are killing our brothers in Syria, Iraq and Afghanistan, we're coming for you."
Five other women got the same message, which appeared to come from a group called "CyberCaliphate." Its emblem is a dark drawing of a guy in a keffiyeh, on a black background, with text overlaid that says, "Je suis IS," a reference to the post-Charlie Hebdo shooting slogan, "Je suis Charlie."
It was designed to look like the online arm of the Islamic State group, but Russians were behind the messages, as well as several other previously ISIS-linked hacks, according to the Associated Press.
News of the threats were picked up by a bunch of U.S. media outlets, including Fox, CNN, The Hill, and others, and featured in news cycle after news cycle on cable TV. By targeting vocal and press-savvy members of the military community, they guaranteed the message would get out.
"Not only did we play right into their hands by freaking out, but the media played right into it," Ricketts told the AP. "We reacted in a way that was probably exactly what they were hoping for."
The five women who got the threatening messages were all involved in military spouse advocacy work, but they had another thing in common: They'd been quoted by CNN in a piece some weeks earlier about the hacking, by the same group, of the U.S. Military's Central Command Twitter account. They think they were targeted specifically because they were vocal about ISIS in the media.
At the time, they struck a defiant tone: "Military families are prepared to deal with violence that's directed toward our soldiers," Ricketts told Fox News' Greta Van Susteren in 2015, shortly after receiving the messages. "But having it directed toward us is just complete new ground."
The Associated Press linked CyberCaliphate to Fancy Bear, a group of Russian hackers thought to have hacked the Democratic National Committee during the 2016 presidential election. Fancy Bear tried to break into the same group of women's Gmail inboxes around the same time that it targeted them with threatening Facebook messages. All of the women are on one of the Russians' "digital hit lists."
The two groups have consistently sought out the same targets, including a French TV station that was hacked and showed the CyberCaliphate logo.
The Russian trolls have tried some pretty zany stuff in attempts to stoke hatred between the U.S. and the Islamic State. They dressed up a guy who turned out to be a bartender in St. Petersburg according to the AP, as a U.S. soldier and had him fire a round into a Qaran, and posted the video to a gun forum.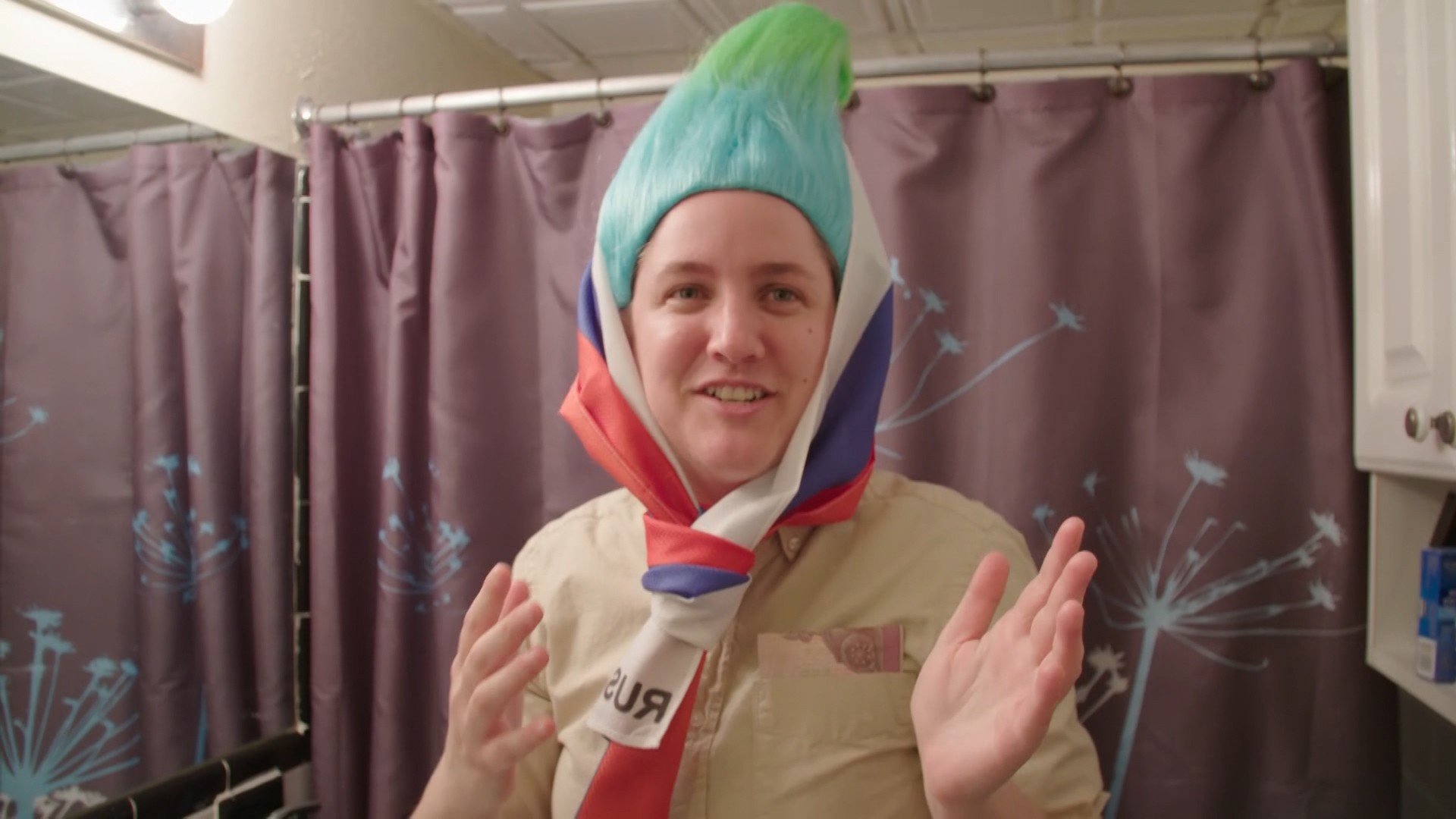 Cover image: In this Monday, April 9, 2018, photo, Angela Ricketts poses with a screen shot of a message she received from a group claiming to be Islamic State supporters, in Bloomington, Ind. Russian spies masqueraded as Islamic State supporters to threaten vocal spouses of U.S. military personnel, including Ricketts. (AP Photo/Michael Conroy)