Dr. Fatema Akter, 42, poses for a photo in an ActionAid-provided WC centre in a Bangladeshi refugee camp. All photos by by Aungmakhai Chak/DEC
In the dry heat, sandstorms, and sudden monsoon rains of Cox's Bazar, Bangladesh, live—somehow, miraculously—some 700,000 refugees. Huts built out of bamboo and tarp cover every conceivable space of the refugee camps here, on precarious hillsides and in valleys.
The camps heave with people; locals say that the real population is close to one million. Some refugees have been there for decades, with survivors of wave after wave of violence against the Rohingya Muslims in Buddhist-majority Myanmar pushing them across the border into Bangladesh.
The most recent wave of refugees came in August 2017. A litany of pressing medical problems came with them; from children seasick from the journey to women suffering serious internal injuries from being gang-raped by the Myanmar military.
The majority of the camp's residents are women and girls, and it's people like Dr. Fatema Akter who help unpick the horror of their experiences and give them the medical support they often urgently need.
"I've seen everything happen within the last 10 years," she says, her bare feet rubbing the metal legs of her desk in the women's center run by the NGO Action Aid. Here, there is no computer, only a table covered with ledgers, a bed for examining patients, and some basic equipment. It's violently hot in the exposed camp, and sweat seeps through shirts and trousers, making thighs stick tight to plastic chairs. This is truly frontline medicine. The most recent wave of arrivals last year saw Akter working round the clock, seeing around 80 patients a day.
---
Watch: Feminist Fight Club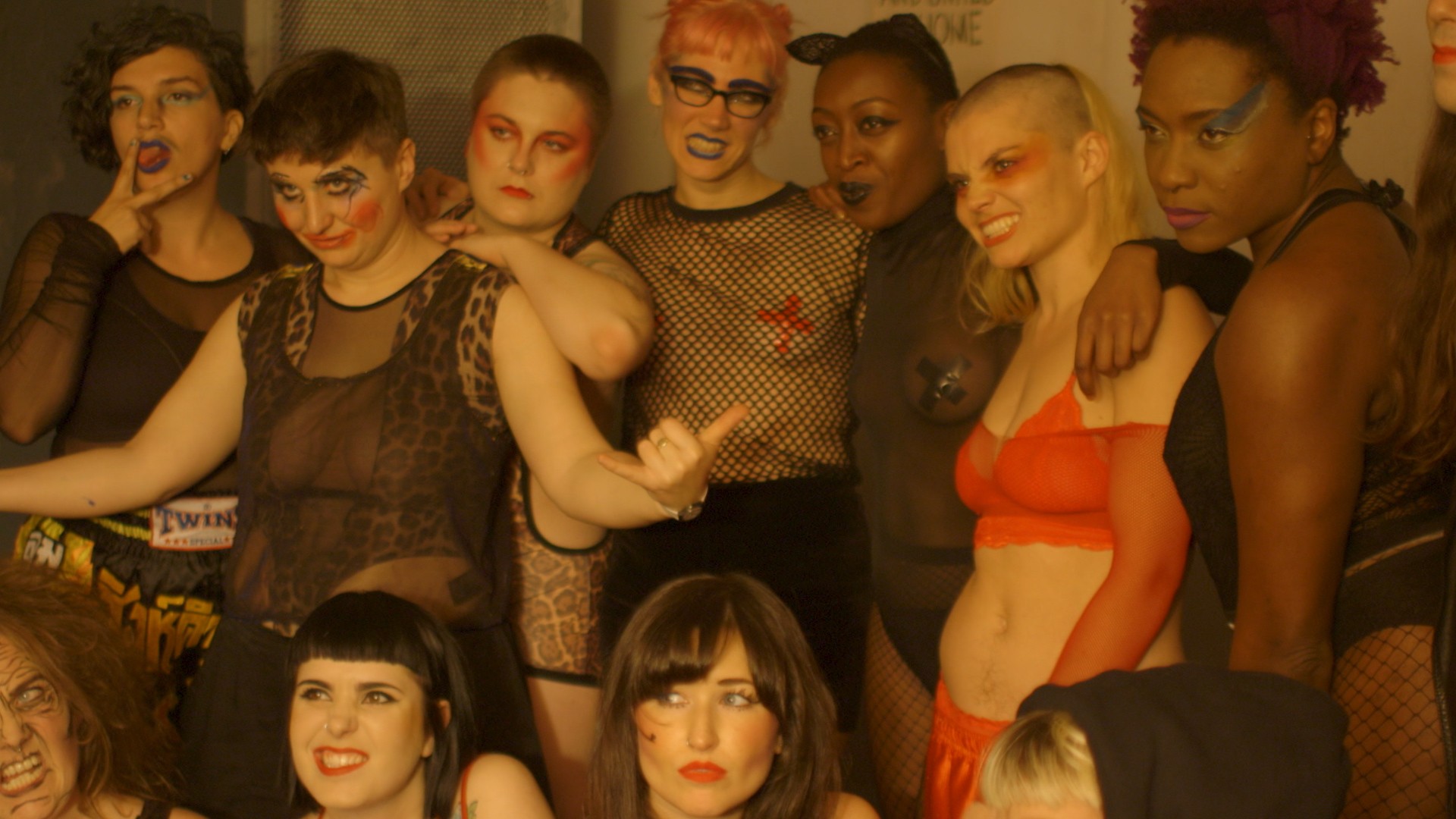 "When they came over, most of the women had reproductive problems. Sometimes they were two months pregnant but while they were walking on the long journeys they took, they were bleeding and bleeding and it turned out they had miscarried.
"There are also many rape cases," she says. "Most of the women I speak to were gang-raped by the Myanmar military."
The first sign of trouble is non-stop bleeding. "I have seen many women who have been cut with big knives and set on fire after they've been raped."
It is a very difficult task getting survivors of extreme trauma to open up. These women, who have all witnessed and lived through so much horror, are also subject to extreme stigma if they have witnessed or suffered sexual violence. Women and girls will normally deny that they have even been looked at funnily by a man, as even that is seen as shameful. They often speak vaguely about shadowy figures in the camp or at home who might rape them or talk generically of violence, without ever implicating themselves. Because that's how they would see it, as a shameful implication, that they had somehow done something wrong.
Dragging out this kind of information so she can administer appropriate medical care is a huge and time-consuming part of Akter's job.
"Sometimes the girls and women are really afraid to share their secrets," she says. "I try to make the best relationship possible with my patients." She does it by talking with them regularly. It is essential that it is every day, she says. After about four or five days, the woman or girl will come out with what she really wanted to tell Akter. "Girls say 'you are like my mother, please help me, I really want to get an abortion because I am unmarried.'
"They don't feel safe which is why they don't want to talk to others—they only talk when they feel safe and believe it will be confidential. I say: 'I will try to help you if you tell me the truth.'"
After being gang-raped, a 14-year-old girl came to the same clinic we're sitting in, and told Akter what she needed help with—she was bleeding and was pregnant. The girl swore her to secrecy before she allowed Akter to take her to the nearby hospital; she had no mother, and her father was ill and she had to keep it a secret or she feared she would be disowned by her family. "She wouldn't even tell me about the abortion, I found out from the hospital." Akter wipes her eyes with her hijab, and smiles.
The trauma of hearing these testimonies day after day is wearying. Sometimes it feels all there is to do is scream. "I feel very emotional and cry when I hear these stories," she says. "They're unforgettable. I never thought I would hear anything like this. I try not to cry in front of them but sometimes I can't control myself."
Domestic violence is also becoming a bigger problem in the camps. Medics and NGO representatives say that there is a surge in women presenting with broken forearms where they've tried to defend themselves against their husbands.
"Beating is normal for them, they're used to getting this," she says. Domestic violence is commonplace among Rohingya communities in Myanmar, but professionals say now it's on a scale previously unheard of. "But because of the situation here, it's increasing day by day."
Zoning out slightly helps Akter get through the most agonizing consultations. "To focus myself and try to hold back my tears, sometimes I try to remember dialogue from cinema, or think about fun moments with my friends. I try to forget and start newly with the next patient because if I don't, then I can't help them. It is my profession to help them."
For a while she lived in a rented house right by the camp, a 90-minute drive away from her husband and two adolescent children. She misses them when she has to spend time away.
"Sometimes I wish I could bring them closer, and feel sad about that, but I have to manage it for my work," she says. "I thought: 'I have to be a strong person.'"
The crisis is one that leaves people uncertain about many things, and with more questions than answers—what is to be done about so many people living in such desperate circumstances? But there can be very little room for discussion about whether Akter is strong enough to deal with it.
Before she has her picture taken, I ask how old she is. "42," she says. The room comes alive with people asking how she looks so incredibly young for her age and asking for skincare tips, and she laughs and laughs, burying her head in her hands.