Image: Screengrab
Comcast's Xfinity internet customers have been reporting multiple websites, including PayPal, Steam, and TorrentFreak (which originally reported the story) have been getting blocked by the ISP's "protected browsing" setting.
The "protected browsing" setting is designed to "reduce the risk of accessing known sources of malware, spyware, and phishing for all devices connected to your home network." This, in general, isn't a bad thing. It's similar to Google Chrome's security settings that warn you when you have an insecure connection: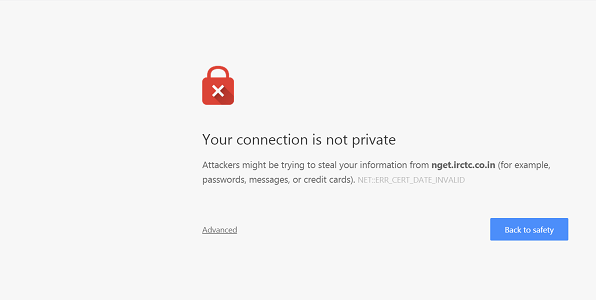 But it's odd that Xfinity's security setting would be blocking perfectly harmless sites like PayPal. Multiple consumers have been reporting on Comcast's forums and elsewhere that they've been blocked while trying to access sites that many people use every day. After posting about it on the forums, one user who said they couldn't access PayPal said the problem with that particular site had been fixed.
I emailed Comcast's press department but have not yet heard back. Users reported online that this setting isn't a default—it has to be turned on—and the sites are unblocked once the setting is turned off, but it's troubling to see buggy implementation of any ISP-based content blocking software in the wake of the net neutrality repeal.
It could very well be that Xfinity's security setting is just hypersensitive and blocking sites it's not meant to. But if, for example, Comcast was purposely blocking sites like TorrentFreak, where readers can get information about file-sharing, because, oh, I don't know, file-sharing eats into Comcast's profits as a broadcaster, that would be something that anyone who has been concerned about the end of net neutrality has been warning about. With so much uncertainty and concern over the net neutrality repeal, and pending lawsuits against that decision, Comcast would do well to avoid anything that smells fishy.
Noticed a website blocked that you wouldn't expect? Send me an email and I'll check it out: kaleigh.rogers@vice.com