In 1977, Roman Polanski was convicted of unlawful sex with a minor and fled the US rather than face jail time. High-profile actors like Kate Winslet and Adrien Brody continued to work with him. His movies went on to win six Oscars. Feminist groups that challenged him were derided or ignored. In 2009, when Polanski was arrested at a Zurich airport in a failed extradition attempt, over 100 Hollywood celebrities signed a petition calling for his release.
"Roman Polanski is a French citizen, a renown [sic] and international artist now facing extradition. This extradition, if it takes place, will be heavy in consequences and will take away his freedom," the petition read. It was signed by some of the biggest names in film—individuals who were willing to discount the fact that Polanski was charged in court with drugging a 13-year-old with alcohol and half a Quaalude before forcibly performing oral, vaginal, and anal sex acts upon her, despite her pleas for him to stop.
On Tuesday, Natalie Portman apologized for signing the 2009 petition in support of Polanski. The actress—who spoke at the Women's March in January and has been a vocal supporter of the Time's Up campaign to end sexual violence and abuse—expressed contrition to Buzzfeed over her former views.
"I very much regret it," Portman said. "I take responsibility for not thinking about it enough. Someone I respected gave it to me, and said, 'I signed this. Will you too?' And I was like, sure. It was a mistake. The thing I feel like I gained from it is empathy towards people who have made mistakes. We lived in a different world, and that doesn't excuse anything. But you can have your eyes opened and completely change the way you want to live. My eyes were not open."
Thanks to #MeToo and the Time's Up campaign, we are now living in a dramatically different climate when it comes to discussing sexual harassment and assault. But as more artists come forward to speak out against Woody Allen, the same can't be said of Polanski, who remains venerated in Hollywood.
Despite the ongoing campaign to highlight abuse and misconduct in the film business and other industries, Polanski remains venerated in Hollywood as one of the leading auteurs of his generation. Alongside Asia Argento and Emma Thompson, Natalie Portman remains one of the few celebrities to apologize for signing the petition. We reached out to some of the most high-profile signatories to see if they had changed their mind about supporting Polanski in light of the #MeToo and Time's Up campaigns.
Argento spoke publicly about her support for Polanski in a Twitter post in 2017, writing: "I already regretted signing the petition years ago, already felt it was a mistake. No excuses. It was stupid… To take a childhood from a person is the worst thing there is. He was a filmmaker whose work I admired greatly. I still do. But if I ever see him, I will spit in his face. If he's lucky."
The director of The Grand Budapest Hotel and The Royal Tenenbaums recently premiered his latest effort, Isle of Dogs, at the Berlin Film Festival. Festival organisers rejected German actress Claudia Eisinger's call to lay out a black carpet in solidarity with sexual violence survivors, despite over 23,000 people signing her petition. Instead, the Isle of Dogs premiere featured a carpet that was resolutely red.
Broadly reached out to Anderson to ask if he regrets supporting Polanski, but he declined to reply by the time of publication.
Although the Spanish director signed the 2009 petition supporting convicted child rapist Roman Polanski, Almodovar's been scathing when it comes to criticising Hollywood's institutional sexism. In 2016, when promoting recent film Julieta, Almodovar criticized the limited parts conventionally written for women. "There's a kind of diabolical sexism, and I say that it's diabolical because there's no one that we can actually accuse of being responsible for this sexism," he said. "The roles are out there for someone like Meryl Streep, but they're not out there for the others."
Broadly reached out to Almodovar to ask if he regrets supporting Polanski, but he declined to reply by the time of publication.
Just under a decade after she signed the Polanski petition, Cruz expressed her support for the #MeToo movement and Time's Up initiative to Spanish newspaper El Pais. "We are all part of the #MeToo movement, both men and women," Cruz said, "because we all feel that rage and sense of injustice. I think the Time's Up initiative is wonderful: I've donated to it because I believe it will make a difference." Cruz additionally attended the Golden Globes ceremony last month in a black lace gown to show support for the Time's Up initiative.
Broadly reached out to Cruz to ask if she regrets supporting Polanski, but she declined to reply by the time of publication.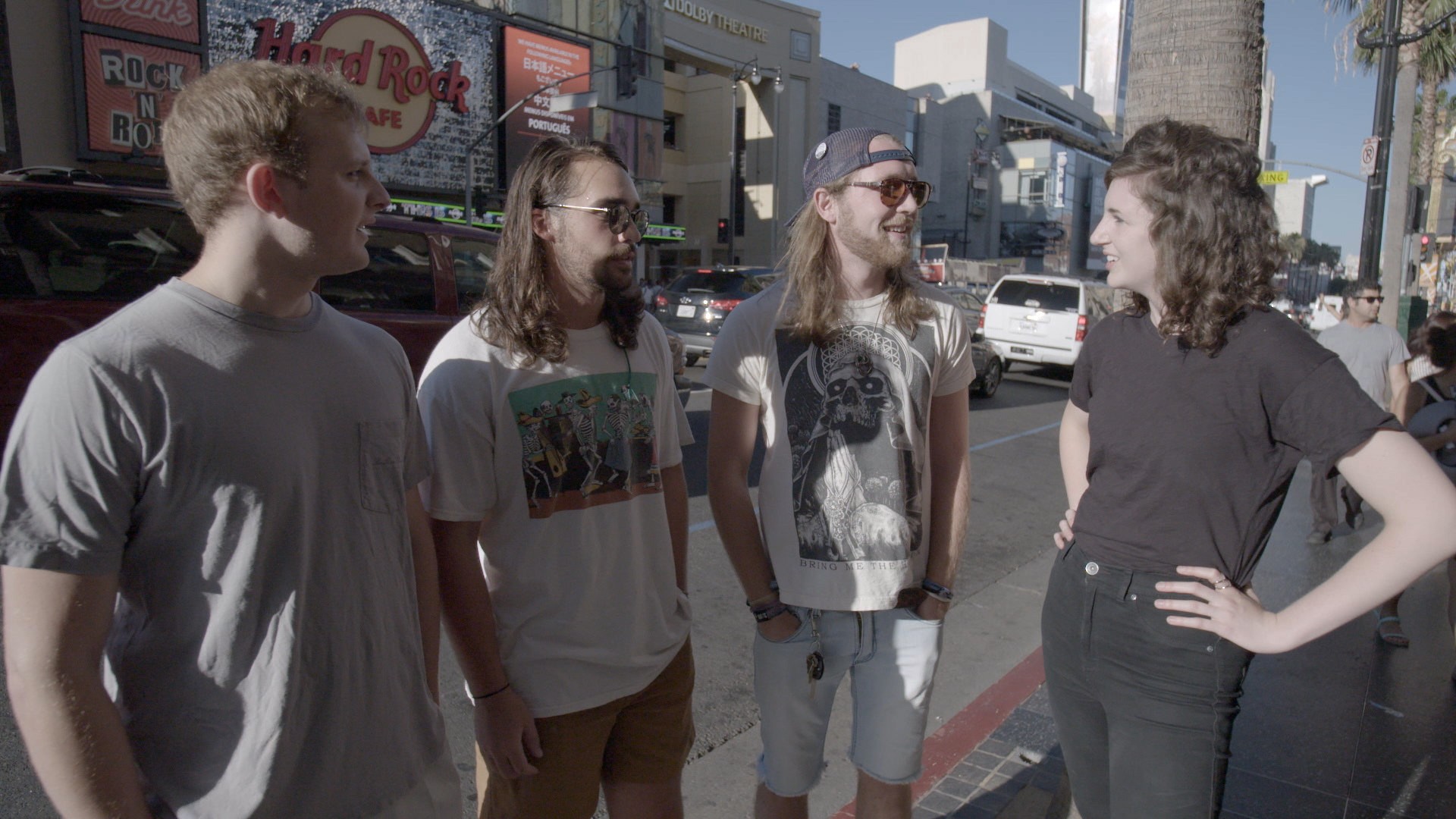 Emma Thompson has long been an ardent supporter of women's rights, and the British Oscar-winner recently signed a letter in support of the Time's Up campaign ahead of this year's BAFTAS. But Thompson had to be talked out of signing the Polanski petition in 2009 by a 19-year-old. After Thompson initially signed the petition, Caitlin Hayward-Tapp—a student at Exeter University—challenged the actress about her support for Polanski. "We talked for 15 minutes and by the end she [Thompson] said she would get her name removed. She said regardless of the fact she knows him and the terrible things he has been through, a crime is a crime," Hayward-Tapp told the Independent in 2009.
Broadly reached out to Swinton to ask if she regrets supporting Polanski, but she declined to reply by the time of publication. She has also remained silent on the #MeToo and Time's Up campaigns.
The Mexican director received criticism after he chose not to wear a Time's Up badge to the BAFTAs. He blamed jet lag. "I wore one to DGA," he told Metro. "All I can say is jetlag and lateness. Throughout my work and throughout the years I have been vocal and supportive…I try to generate not only key positions for female directors and first-time directors but also write powerful parts for female actresses in ways that are not the quote on quote usual way."
Broadly reached out to del Toro to ask if he regrets supporting Polanski, but he declined to reply by the time of publication.