Cyril Ramaphosa. Photo: Xinhua/Alamy
At the start of each year, the leader of the ANC – the ruling party in South Africa since 1994 – does something called the January 8th Address. It's a big speech, in front of a stadium full of bussed-in supporters. In it, the ANC sets out the party's goals and gives everyone a pep talk: basically an internal State of the Union. It is, confusingly, only sometimes on the 8th of January.
This year it was the turn of Cyril Ramaphosa, whose narrow election, a few days before Christmas, had decisively turned the tide on years of rot under State President Jacob Zuma.
"This meeting today, you will notice," Cyril announced to the 30,000 party loyalists, "began on time. And from now on, we will begin things on time. Because when you are on time, you show respect, to the movement, to the party, and to the people whom we serve."
In an instant, it became clear just how much Cyril had suffered over the years. Here was a man of crisp punctuality, the sort of guy who irons his underpants, who had been forced to slog through all the eternally-late, always woefully-organised Zuma years. Even Cyril's own election as ANC President had been mysteriously delayed for 90 minutes, while the world's cameras sat around, trained on an empty podium.
As that result was finally announced, the never-effusive Cyril had allowed himself to moisten around the eyes slightly. It had, after all, been quite a struggle.
---
WATCH: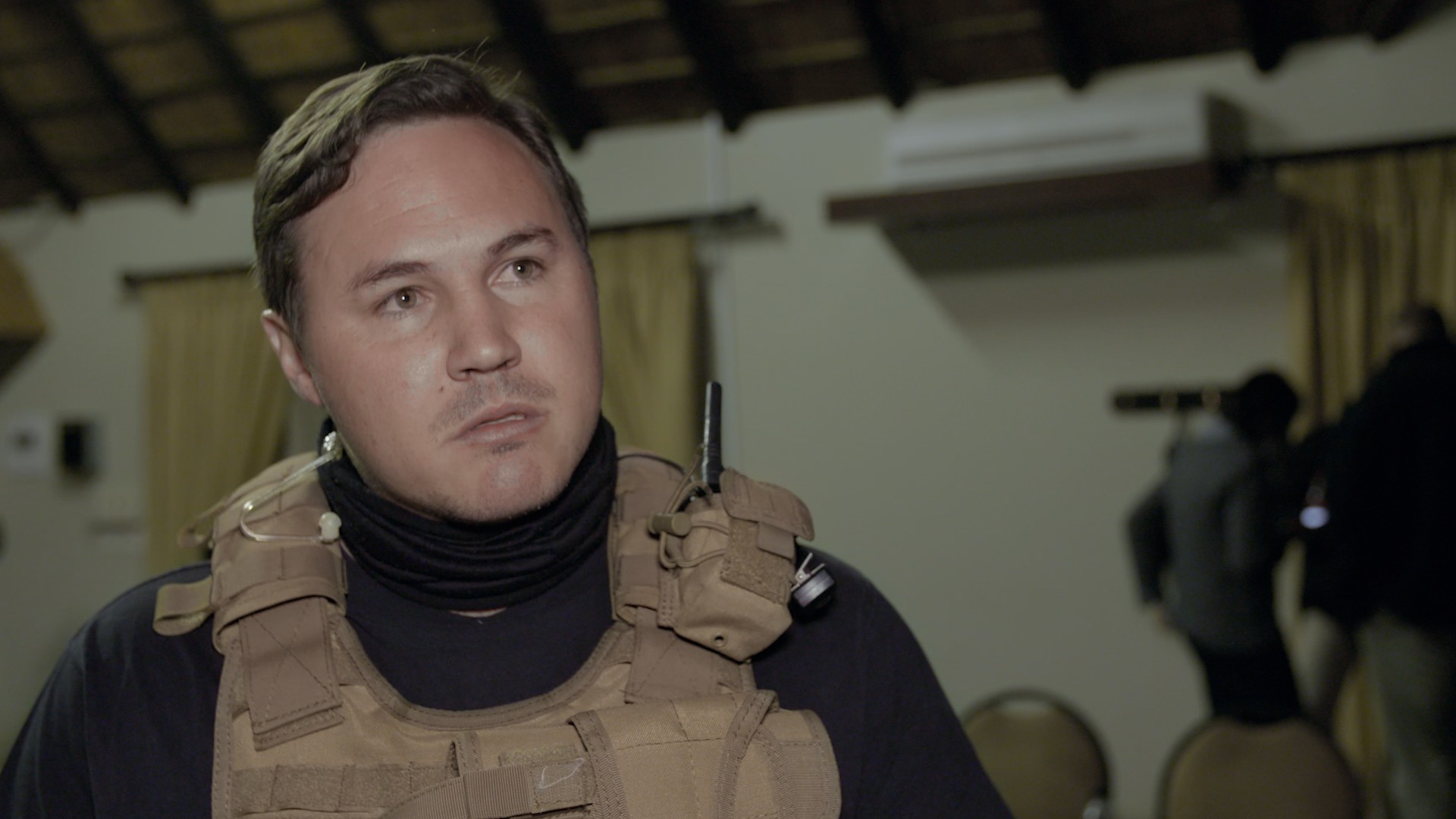 ---
In 1990, on the day of Mandela's release, it's Ramaphosa who can be seen holding the microphone for his leader as he addresses 250,000 people on Cape Town's Grand Parade. He went on to become the ANC's chief negotiator during the transition to democracy, and he was Mandela's favoured successor in 1999.
It wasn't to be. Internal party deals meant he lost out to Thabo Mbeki, who in turn was dispatched by Zuma. That had become his reputation – that he didn't have the nerve, he lacked the killer instinct. With his business background, and his often softly-spoken manner, Cyril was everything that Zuma – a singing, dancing, multi-wife Zulu nationalist who left school aged 12 – had railed against: the so-called "Clever Blacc", the "coconut" who turns their back on traditional custom to imitate white ways.
Today, Ramaphosa begins the first day of his Presidency on time, and with a to-do list longer than Zuma's rap sheet.
As waves of corruption allegations began to encircle him, Zuma stuffed the cabinet with loyalists. With the survival instincts of the true cockroach, many of these are now singing Ramaphosa's praises and denouncing their former boss. Few are competent.
But removing them is an act of bomb disposal – get rid of too many at once and he risks revolt. Even his deputy leader is a Team Zuma placeman. And given that many of his ministers could have prison terms in their future, they won't be picked-off without a fight. Initial rumours are that he will sack only ten of his 60-odd ministers.
Top of that list would be to kick out Malusi Gigaba, the finance minister whom Zuma parachuted in so he could wave through a ridiculously overpriced contract with the Russians for new nuclear power plants. Then Ramaphosa needs to cancel that deal, quickly. Rumour had it that Zuma only wanted to negotiate a three-month notice period for himself in order to complete the deal. As a high-ranking gangster himself, Jacob knows you don't welch on a promise to Mr Putin.
Others are being sucked into the vortex as we speak. Wednesday saw a dawn raid on the Saxonwold complex belonging to Zuma's paymasters, the billionaire Gupta family. Eight arrests were made – the cops are presently hunting Zuma's son and shill-master-general Duduzane. A range of cabinet ministers may fall like dominoes as the evidence rolls in.
In the past couple of years, with his back against the wall, Zuma tried to divert attention by embracing economic redistribution. While harvesting billions into his and his paymasters' coffers, he'd begun banging on White Monopoly Capital and attempted to start a race war with a little help from his pals at UK PR firm Bell Pottinger. He'd begun talking up "radical economic transformation", and his preferred successor (his ex-wife) had taken up the mantle.
His instincts were correct. Ordinary people are furious after decades of stalled delivery. Millions still lack basic sanitation, let alone houses. Land redistribution is hopelessly stalled. How to put white farms into black hands without either destroying the agricultural sector or bankrupting the state? If he can't appease the poorest, then the likes of the Black First Land First movement and Julius Malema's Chavista Economic Freedom Fighters will be nipping at his heels come next year's elections.
That pressure goes against his temperament. Born in revolutionary Marxist-Leninism, the ANC is a party where everyone still calls each other "comrade" when they're asking how they take their tea. But billionaire Cyril's pals are all in the Davos set. He believes there's no redistribution without growth, and no growth without showing the world South Africa is open for business again.
For Ramaphosa, being open for business starts with weeding out the rot: building up a national infrastructure that has noticeably, often shockingly, declined. Since 2008, the debt-to-GDP ratio has tripled. Growth has staggered along under 2 percent – lower than the population growth rate. The country's second-biggest city is about to completely run out of water. The AIDS rate is the third-highest in the world. The murder rate is running a close third to Honduras and El Salvador. The unemployment rate is 31 percent.
Come to think of it, better start early.
This article originally appeared on VICE UK.